Hello everyone,
As usual, we want to keep you in the loop on our latest product updates:
Web Music Editor
New HQ Horns in Beta
We've added Horn in F, C & D, and Baritone Horn in Beta.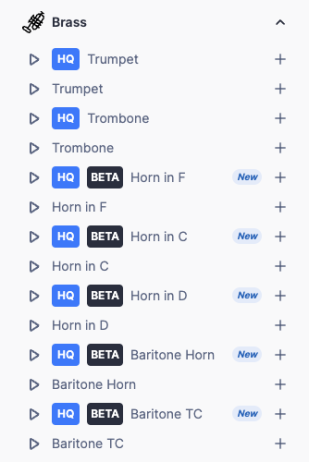 MIDI firefox
With Firefox 108 released as a stable version, you can now use your MIDI devices on Flat, including with our free plan! Try it here!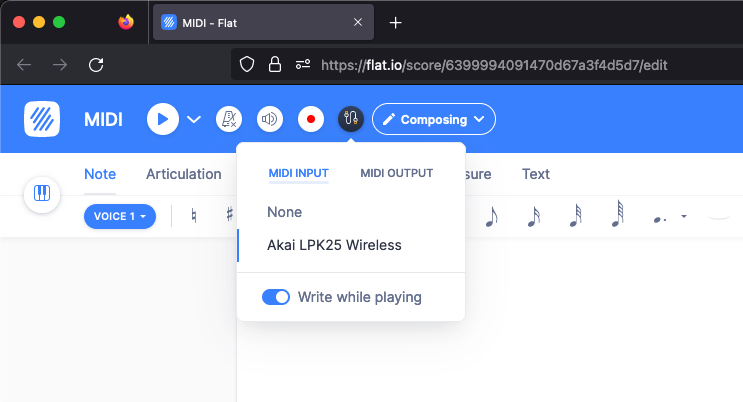 iOS mobile app
Color picker tool
Now the color palette is available on the iOS mobile app. You can find it in the note toolbar:
🐛iOS bugs fixed
We removed the toggle for page numbering.
We removed the "Tablature and Chord Grids" settings for instruments that are not from the Plucked Strings category.
Android mobile app
Create a score with custom instrument
✔️ Now you can use a custom instrument when creating a score in the Android app.
🐛Android bugs fixed
Improved transition from splash to dashboard.
Transparent instrument list on read-only scores: when opening the instrument list menu on a read only score, the menu was not visible. Now the menu is displayed and include all instruments but not the "Manage instruments" entry.
Custom page size caption improvement.
Shared scores collection improvement: before you would see an error when trying to open or delete a score in that collection, not anymore.
The community
December's challenge winner
🎉 We want to congratulate 1C3!!!!
He is the winner of the challenge with his song Jazzy Holiday.
We created a playlist with the top 10 👉🏽 listen now!
🫶 Don't forget to subscribe to our channel!
2023 challenges
We're skipping the January challenge for you to recharge your creativity, and we'll resume in February 😁.
Composer of the month
January's composer is ✨ Nerdy Melodies✨
We learned a lot during our interview, and we're sure you will.
We'll share the interview very soon!
Would you do something for us?
It would be fantastic if you could follow us on Instagram and Twitter.
You'll get great content while supporting our project 🤩
Any feedback?
If you have any questions, feedback, or suggestions for our product team, please reach out to us: hello@flat.io
Have a wonderful day!