Hello everyone,
As usual, we want to keep you in the loop on our latest product updates:

Web Music Editor
Social media links for profiles
Now you can add your social media accounts to your profile in Flat, which makes it much easier for those who love your music to be closer to you and be part of your musical journey.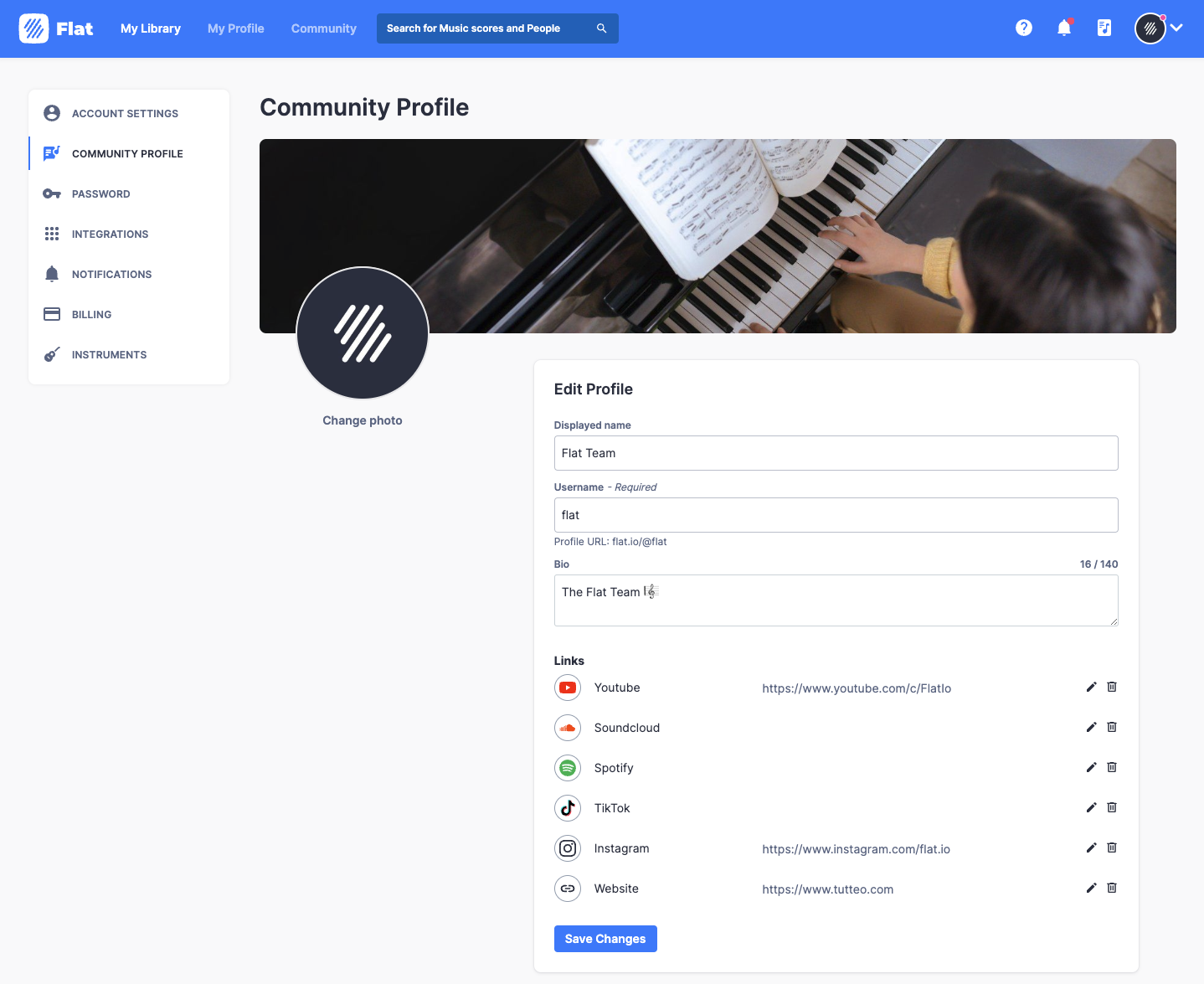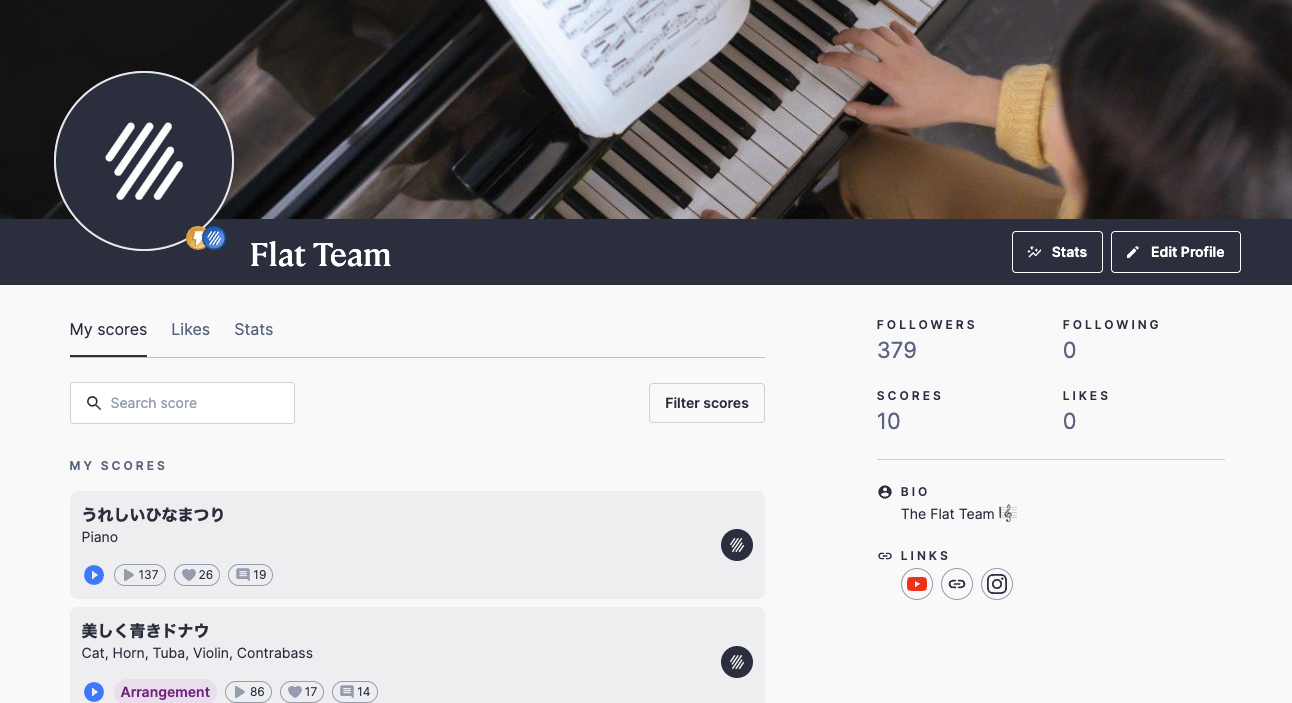 Slurs for grace notes
Now you can draw slurs between a grace note and the note it is attached to!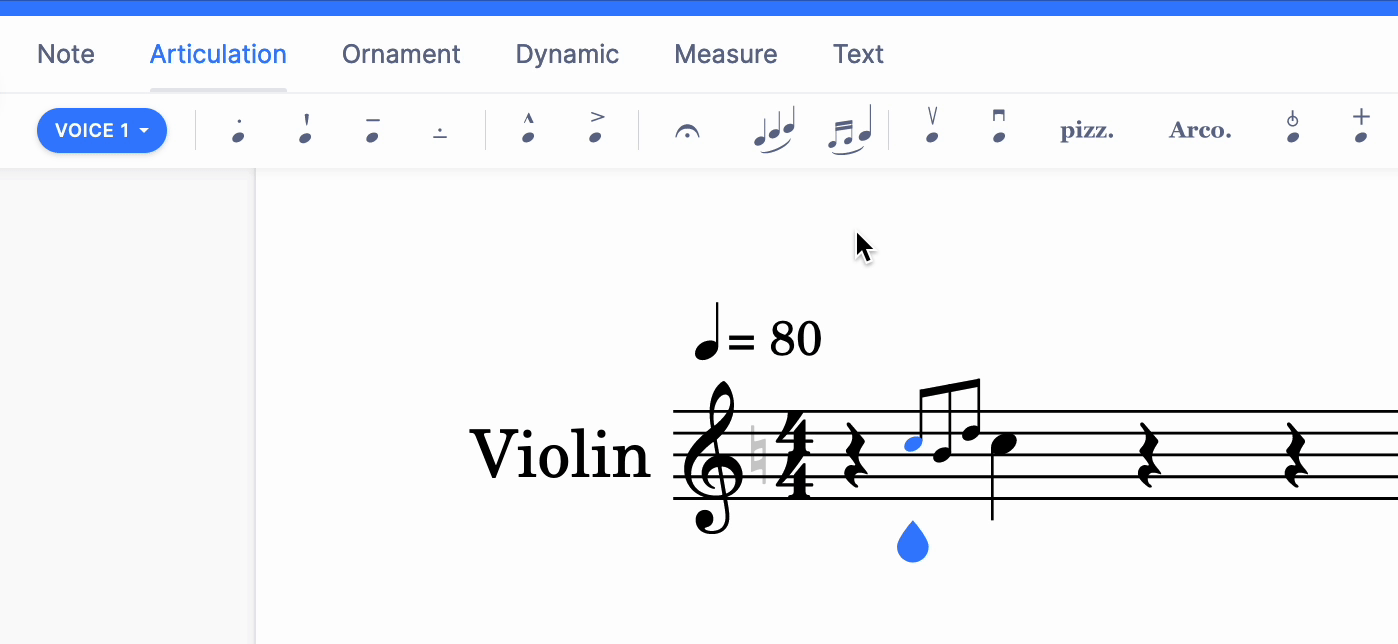 🔗 Tutorial
iOS Mobile app
🐛 iOS Bugs fixed
Some success messages were displayed in red instead of ink (e.g. copy paste). All success messages are in ink now, red is only for errors.
Android Mobile app
The web version of Flat in-app
As most of you Android users already know, we are in the process of building out our native Android app. But because it's a work in progress, that means some of the tools you've grown to love might not be added in yet. Meanwhile, you can access the full web version of Flat directly within the application!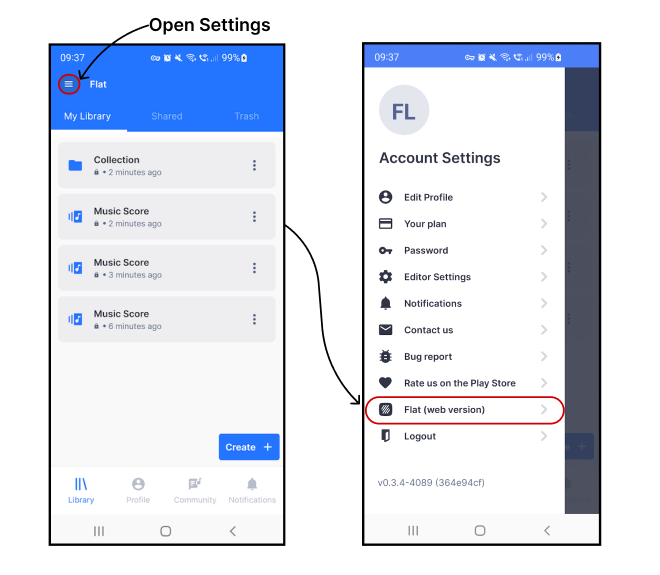 New tools
We've added the following tools:
Force beam/unbeam
Dead notes
Ghost notes
Score credits edition
Classic chords
Jazz chords
New instruments
We have added some very special instruments:
Improved the performance
We enhanced the speed of the editor and how the instruments' sounds are downloaded.
🐛 Android Bugs fixed
Wrong list of scores when scrolling through a long list of scores.
The Community
October's challenge winner
🎉 We want to congratulate Redstonecat123!!!!
He is the winner of October's challenge with his song Une Journée Noir:
We created a playlist with the top 10 👉🏽 listen now
🫶 Don't forget to subscribe to our channel!
November's Challenge
Composer of the month
October's composer is ✨Prof. P✨
We learned a lot during our interview, and we're sure you will.
We'll share the interview very soon!
Would you do something for us?
It would be fantastic if you could follow us on Instagram and Twitter.
You'll get great content while supporting our project 🤩
Any feedback?
If you have any questions, feedback, or suggestions for our product team, please reach out to us: hello@flat.io
Have a wonderful day!