Flat for Education's cloud-based music notation software is designed for music educators and their students, offering a range of features that can be used for jazz ensembles. In this article, we'll showcase different assignments that have been used with jazz ensemble students of all levels on Flat for Education.
Improvisation
Improvisation is an important skill in jazz, and breaking it down into three categories can help students better understand how to create melodies "in the moment". These categories include:
Stepwise motions (scales)
Arpeggio motions (chords)
Sequence (patterns)
By providing various exercises that isolate each type of melodic movement, Flat for Education can be used to boost students' improvisational skills.
Scale Shifting Exercise - Beginner
This exercise connects all 12 major scales, helping students improve their technique and fluency in playing scales. One of the most recognizable features of swing rhythms is swung eighth notes, which can also be easily accessed in Flat's notation editor.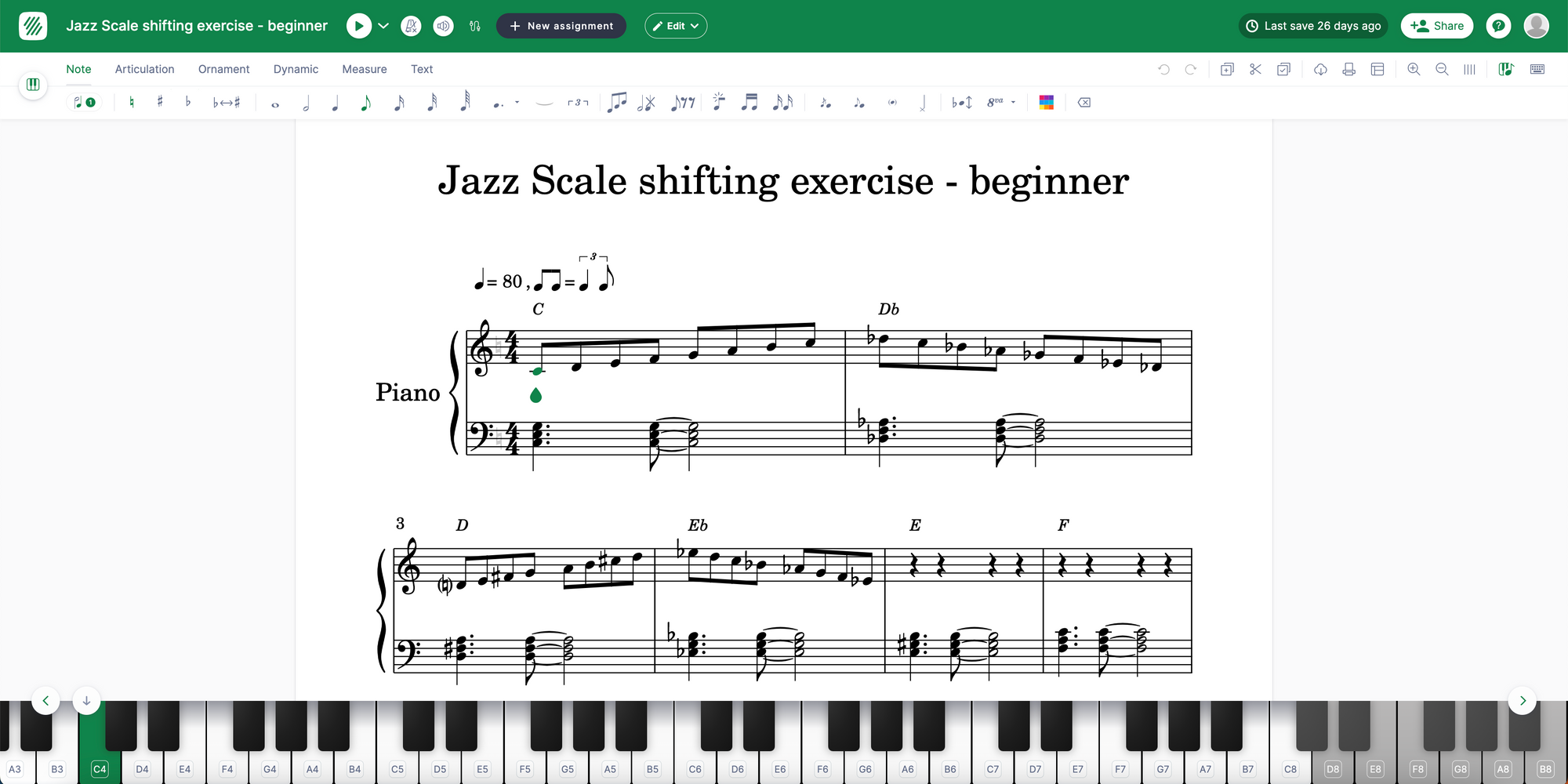 Jazz Chords Exercise - Intermediate
The Diatonic Triads Exercise helps students develop an intuitive use of skips. Students are required to write the correct chord name below each chord using Flat's annotation feature.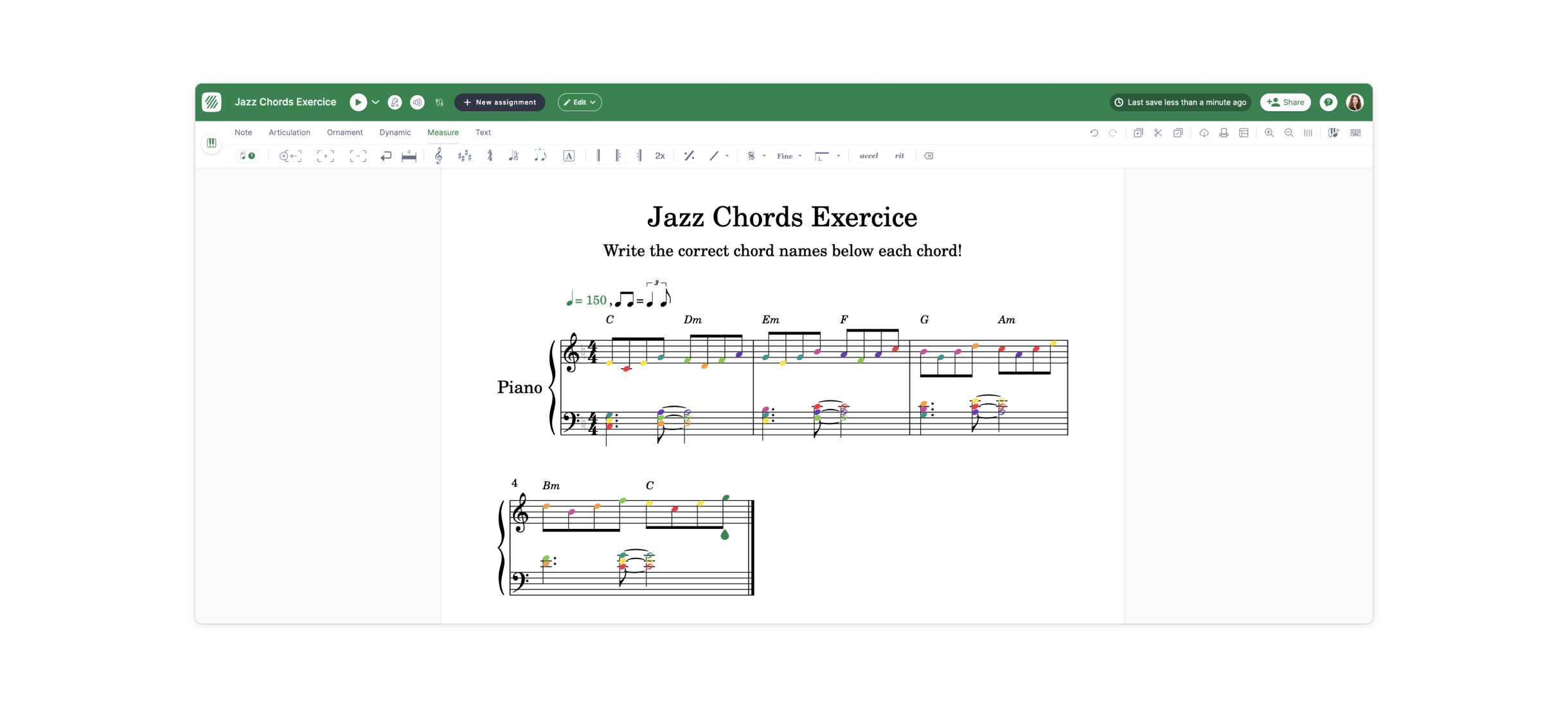 Music Theory worksheets
Flat for Education offers a range of auto-generated and auto-graded assignments that can test students on music theory concepts such as modes, scales, and chords. These assignments can be easily customized by the teacher to fit the specific needs of their students.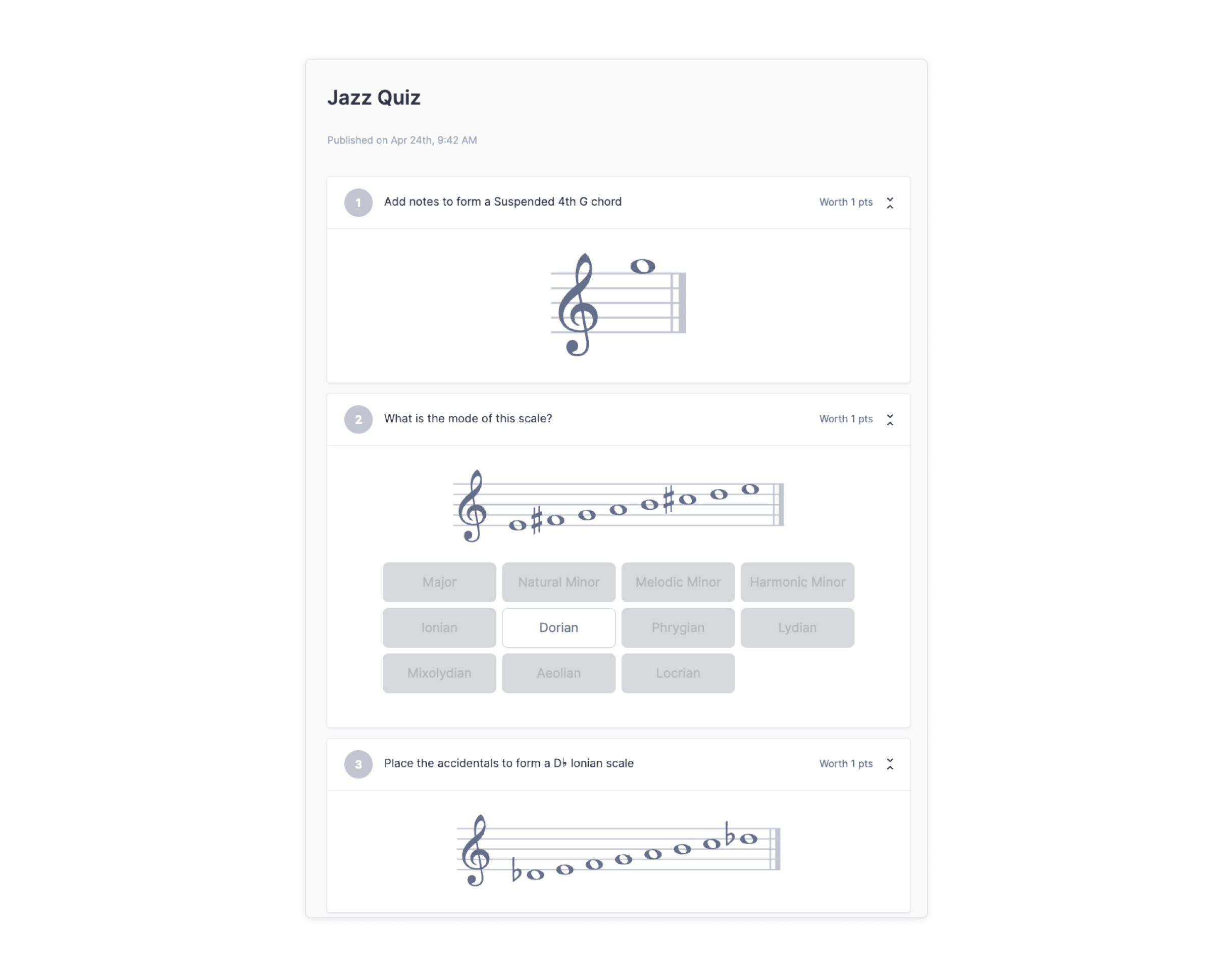 Repurposing Composition Assignments
Any composition assignment can also be re-used as a performance assignment, allowing students to practice and perform their own compositions with their ensemble.
With Flat for Education's versatile features, the possibilities for jazz assignments are endless. By incorporating these exercises into their teaching, jazz educators can help their students develop the skills and techniques necessary for success in jazz performance and improvisation.
Do you have any questions or tips to share with us? Email us at edu@flat.io