Hello Everyone,
First of all, we hope that every one of you is going fine during this complicated time. At Flat we spent our month supporting all the teachers who choose to use Flat for distance learning and, of course, releasing amazing product updates for you! ✨ Here is a quick sum-up of the new features we shipped in March:
Melismas
We have added the melismas for lyrics. Melisma makes it possible to extend a syllable to multiple notes. To use it, just press underscore "_" after the syllable and press it again for every note on which you want to extend it.

You can see an example on our help page.
New instruments
This month we released 4 new woodwind instruments :
2 new Clarinets: Concert Clarinet (Bb) & Clarinet Duet
2 new Flutes: Orchestral & Traditional Flutes
Here is short preview of our new Concert Clarinet, accompanied by our premium Grand Piano :

These instruments are available now in the Premium Instruments category. We aim to keep adding new quality instruments in the coming weeks.
Jazz harmonies playback
We now interpret jazz harmonies (written chords) when they are associated with slash notation.

Here is a demo of this new feature, featuring some of our new instruments :

Future updates will improve the automatic octaves selection and make it work with several staves.
Acciaccaturas interpretation
So far, acciaccaturas were interpreted as grace notes, as a ratio of the main note duration.
We updated this behavior so they now play as fast as possible, without taking the main note into account.
Below is an overview of the difference between grace notes and acciaccaturas :

Cursor improvement
Now when you undo or redo a change, the cursor will jump to the edited location, to make it easier for you to see what is modified on the score.
Microsoft Teams App
We also released an app for Microsoft Teams. This one allows you to easily share interactive sheet music as a tab in your Teams groups and chats: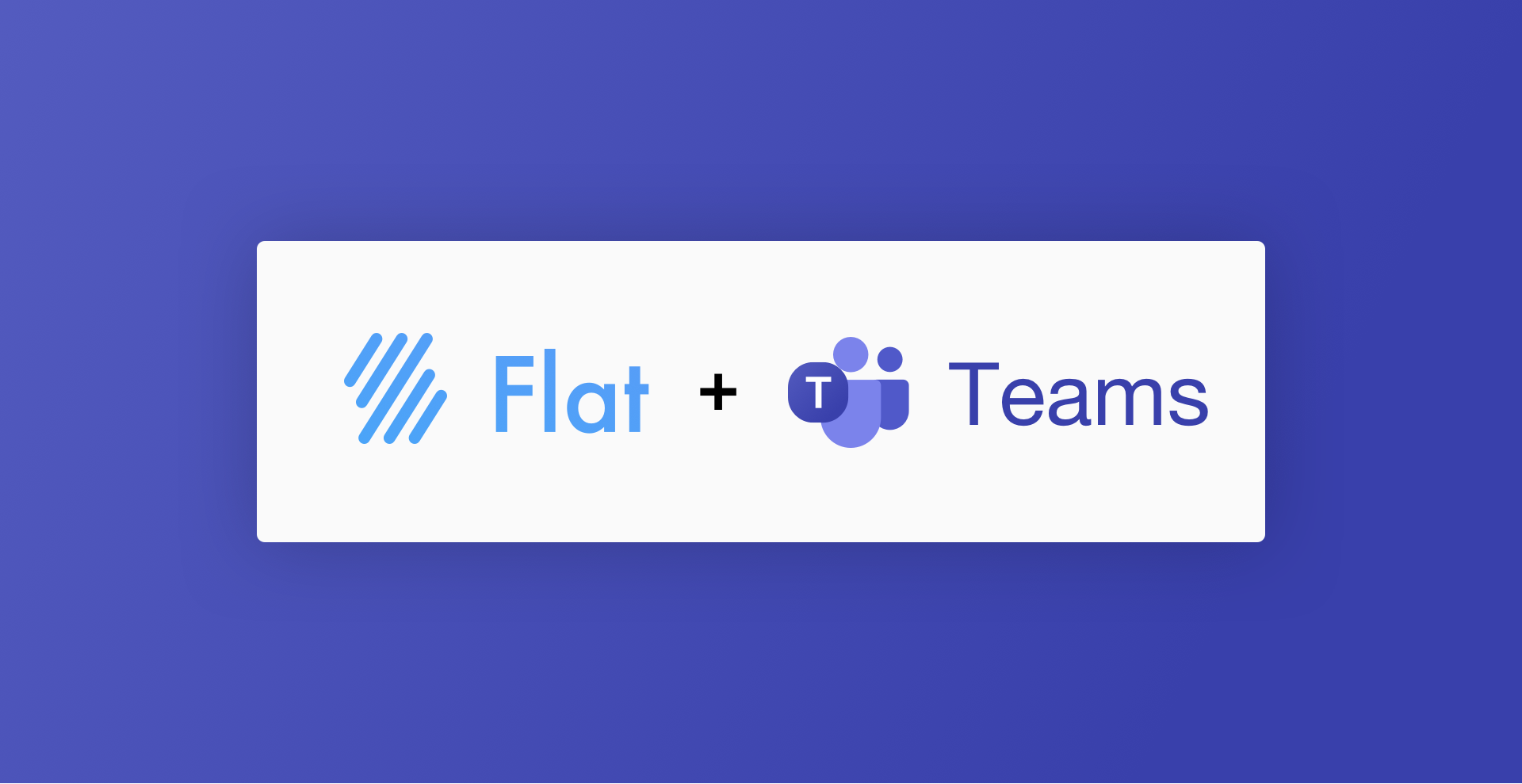 Thank you and stay safe
Thanks again for all your feedback, we always love to hear from you! If you have any comments or suggestions, please drop us a line at hello@flat.io.
Stay safe at home!
The Flat Team