Hi Everyone,
Last year we added our first integration with Microsoft Teams: the ability to share your music scores and tablatures to your Microsoft Teams classes.
Today we are launching our Microsoft Teams App that allows you to have interactive sheet music right in Microsoft Teams.
If you never used Microsoft Teams before, that's an awesome app that simplifies collaboration and communication with chat, video calls, files sharing, but also assignments, gradebooks, notebooks and wonderful third-party apps like Flat. You can learn more about Teams on Microsoft website.
Get started with our Teams App
To get started, get our Teams App from Microsoft AppSource, or directly in Microsoft Teams by adding a new Tab to your Teams Class or Chat.
You can then either:
Sign in to Flat using your Microsoft account and choose a score from your account;
Directly paste any Flat public link or private sharing link without the need of signing in.
Once your interactive score is added as a tab to your group or chat, any participants can view it, play it using our playback or an external audio/video, and directly print it from Microsoft Teams.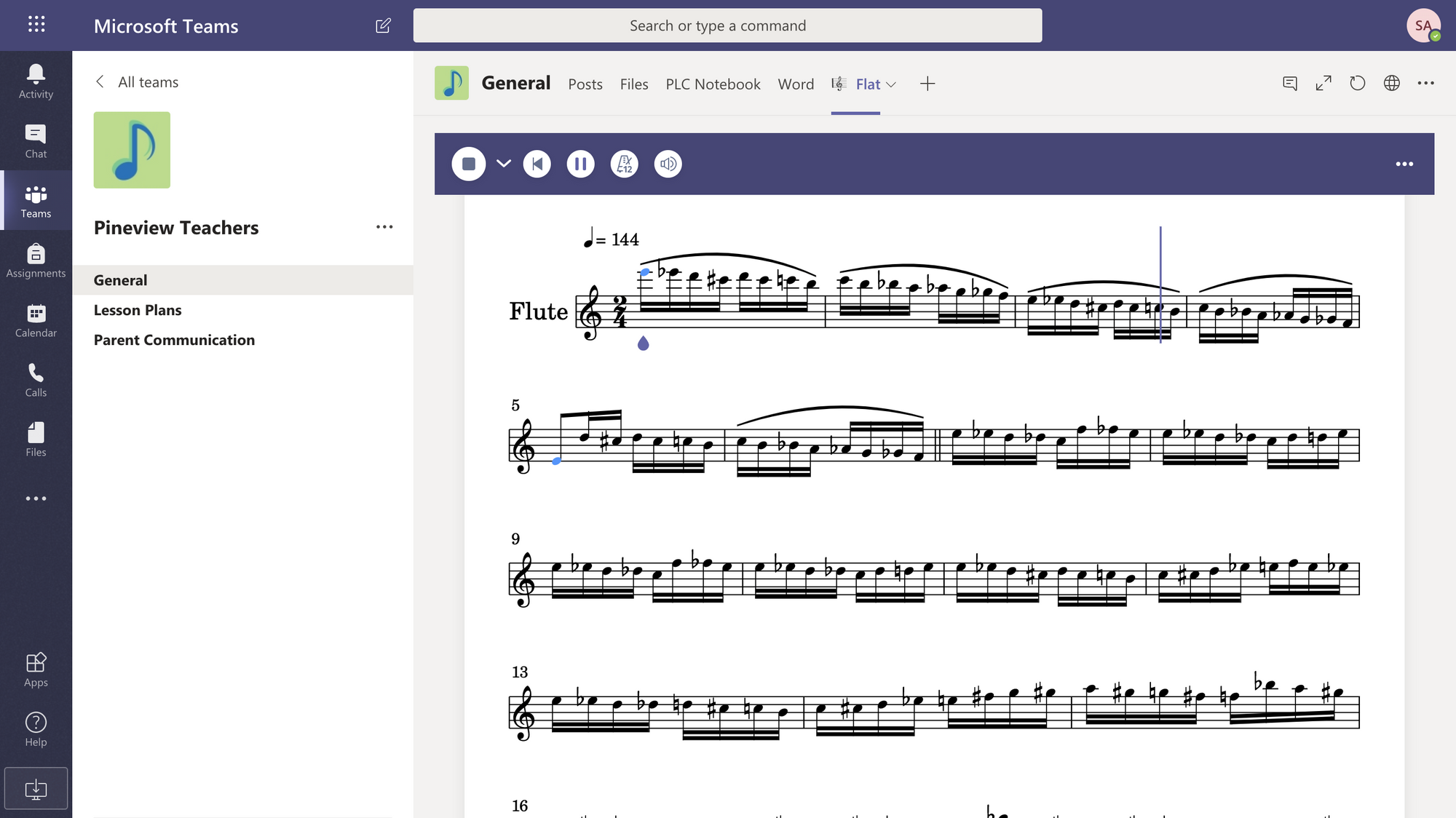 If you have any feedback with our new Teams App, please contact us at edu@flat.io.
What's next with Microsoft Teams and Flat?
Our next Flat for Education update will include the ability to synchronize your Teams classes' rosters to Flat: Flat will automatically create and update Flat accounts for all the students of your Teams Class(es).
EDIT: This sync feature is now available, check out our dedicated help page to learn more.
Have a good day,
Vincent & The Flat Team