Hi Everyone,
We hope you had a great February month! We released many updates this month and here is a summary of some of these amazing changes:
iOS App: supports international lyrics
Early February we released the 4.2.0 update of our iOS app. This one includes support for international lyrics, including Japanese, Korean and Chinese. Instead of a QWERTY keyboard, you now have the keyboards configured in your device settings.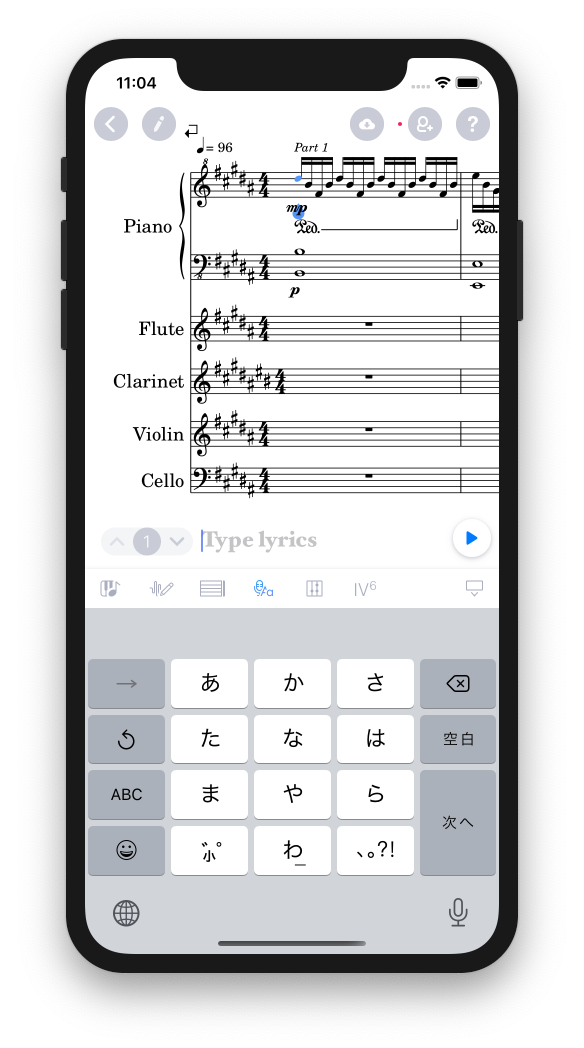 Apple Sign in for our iOS and web apps
We released the Apple Sign in for our iOS app and web app. You can now sign in with your Apple account on Flat, and also link your Apple account to your existing Flat account for future usage with your Apple devices.

The Apple Sign in brings more privacy and that's also why we decided to gradually deprecate our Facebook sign-in option. If you don't have a Flat account yet, you can now create an individual Flat account without sharing any personal information with us.
To learn more about the Apple Sign in, check out Apple's website.
3-string tablatures
We extended our support of custom tablature with 3-string TABs, that can now have from 3 to 14 strings. We also added a default tuning preset for the Cuban Tres.
You can learn how to customize the tuning of your tablatures and chord grids with this dedicated help guide.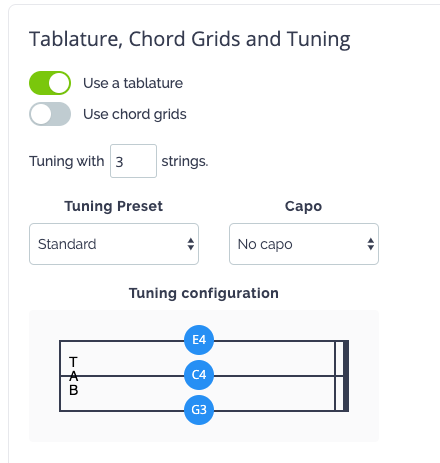 New scores picker for your LMS
We released a new score picker for LMS that uses our LTI content picker. You now have the complete display of all your collections and your scores properly organized, just like your Flat Library.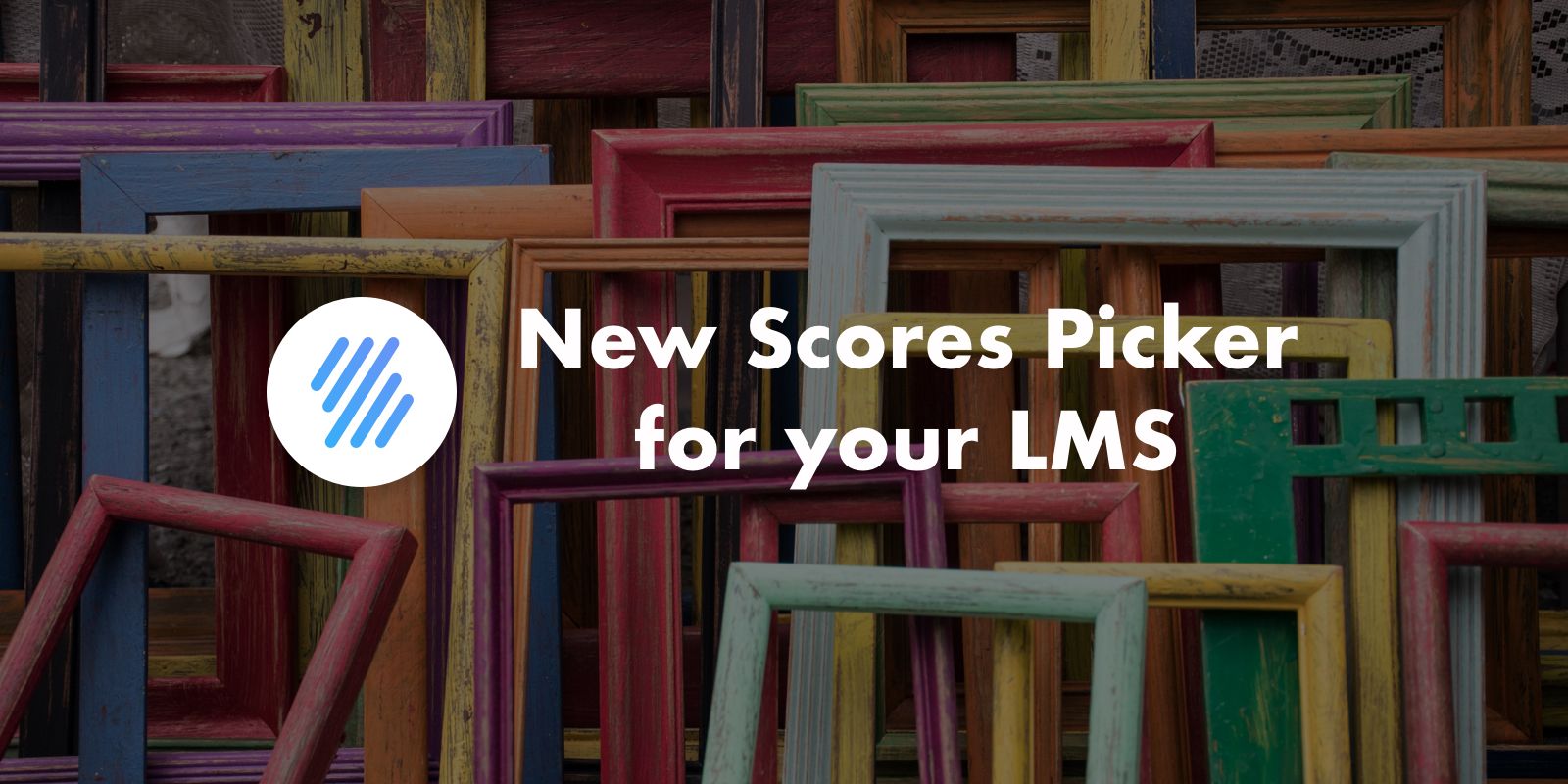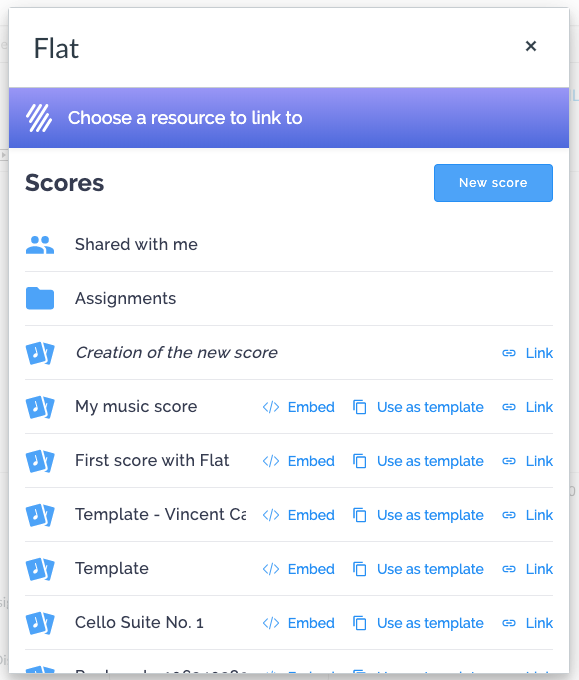 Thank you
Thanks again for all your feedback, we always love to hear from you! If you have any comments or suggestions, please drop us a line at hello@flat.io.
Cheers,
Vincent & The Flat Team