Hello everyone,
As usual, we want to stay close to you and share our latest product updates:
Music Editor
Instrument names and measure numbers in horizontal view
Last month we added a system of side panels that always shows the measure and the instrument you are viewing. Now, those can be automatically shrunken when you scroll right: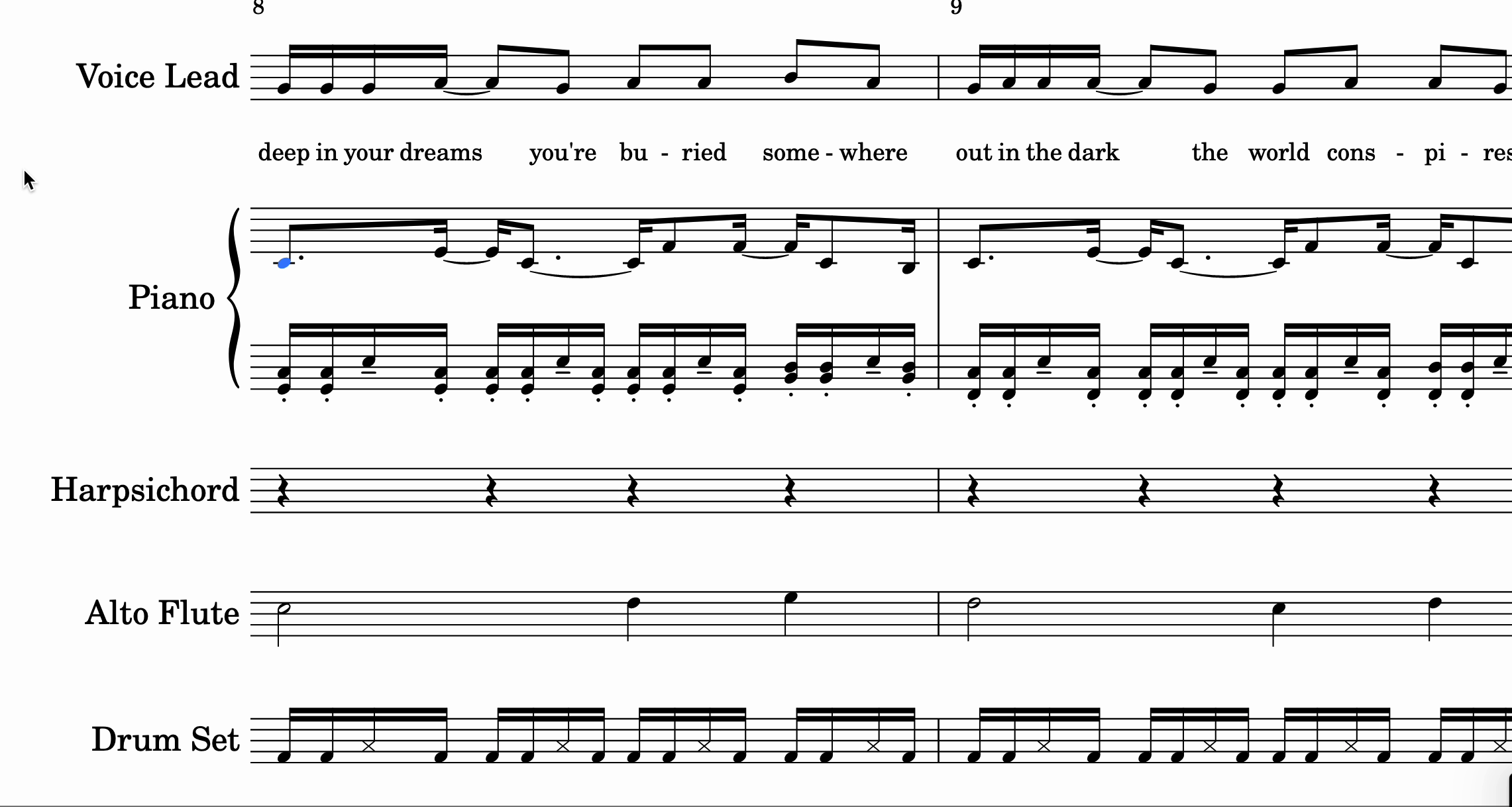 Cheat-sheet for percussions parts
You can now easily display the information about the different instruments in which your cursor is located, and you can even export them in a printable format!
Clickable Key Signature at the beginning of the score
We added a greyed natural sign on the middle line, that you can click on, to change the key signature.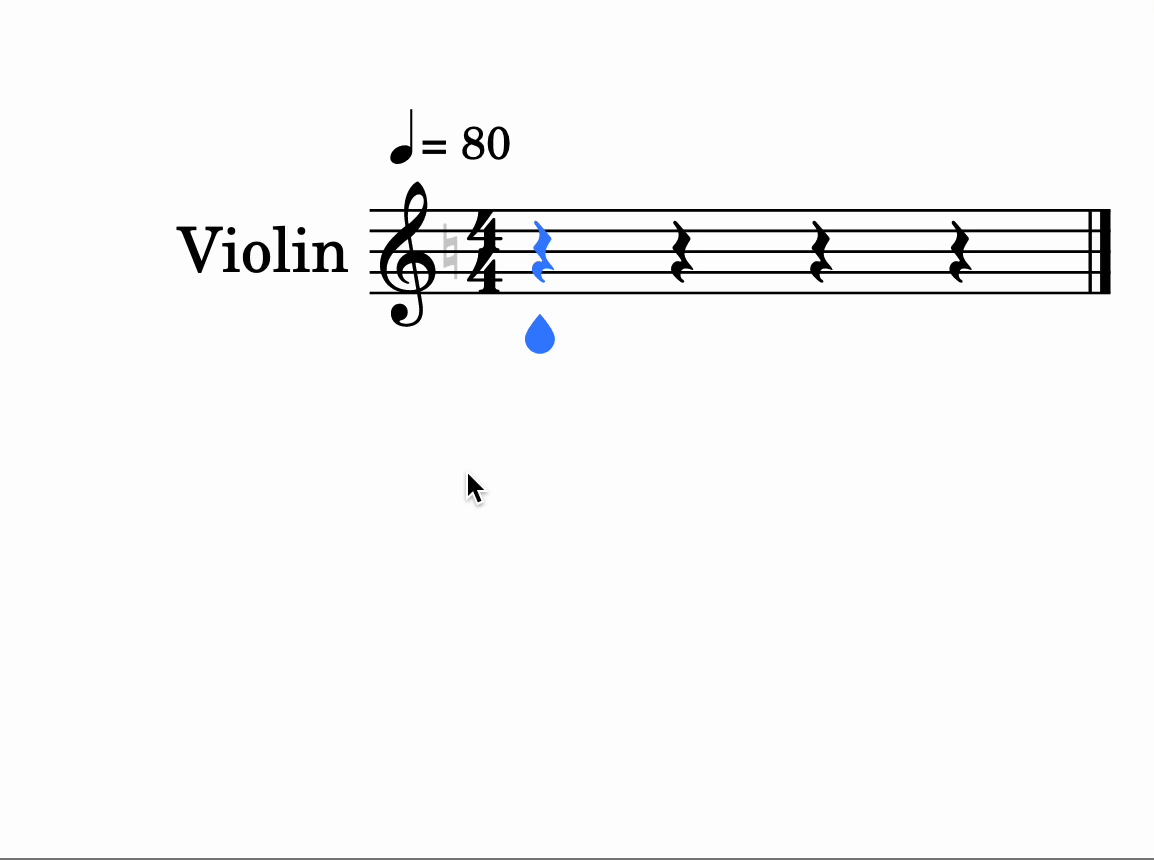 💡 The natural sign is only displayed when editing the score, and it does not take additional space.
PNG/SVG export
Now, you can now extract an image of a score as a PNG or an SVG. You can choose which page or which measures you want to extract.
Here is how the export was configured to produce the image above: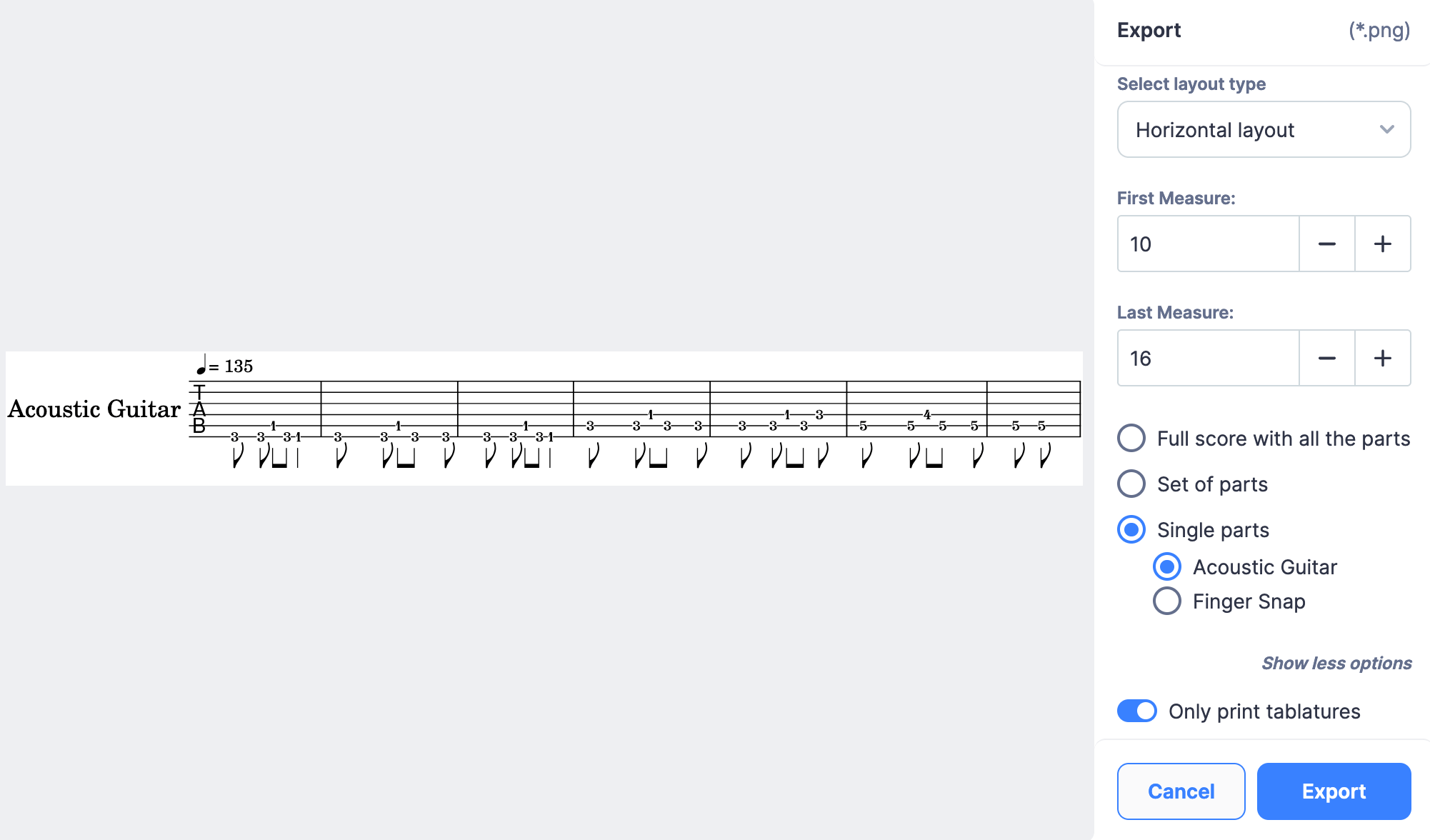 💡 You can select different layouts for the export: page, horizontal, vertical.
New synth bass
As usual, we are add new HQ instruments to take your compositions to the next level. This month we added the synth bass, listen to the sample in the video below:
The community
The composer of the month: RedProductions
Music connects us because stories connect us. A song tells the composer's story while making you remember your own.  You could say that music is the soul of humanity as a whole and forms a structural part of our collective memory.
✨ This month we chose a really interesting artist to be the composer of the month.
Meet Derek Clark, known as RedProductions on Flat 👉🏻 click here.
How to support women in music, #8m
The representation of women in the music industry is still lower, though it has grown in recent years. The best way to celebrate women is not by congratulating them one day a year, but by supporting them in their projects every day. ⠀
These are simple ways to support women in music: ⠀ ⠀
👂Actually listen and share their music. ⠀ ⠀
📱Follow them on Social Media and interact with their posts. ⠀ ⠀
👎Avoid fitting women artists into molds.⠀ ⠀
🎶If you have female friends that are too shy to show their music, encourage them to do it. ⠀ ⠀
💰Pay all artists equally. ⠀
May the music unites us in these difficult times
The world is currently facing an unfortunate situation. May music unite us in these difficult times. May the messages of peace fly high and find their way to the heart of humanity to build a better world.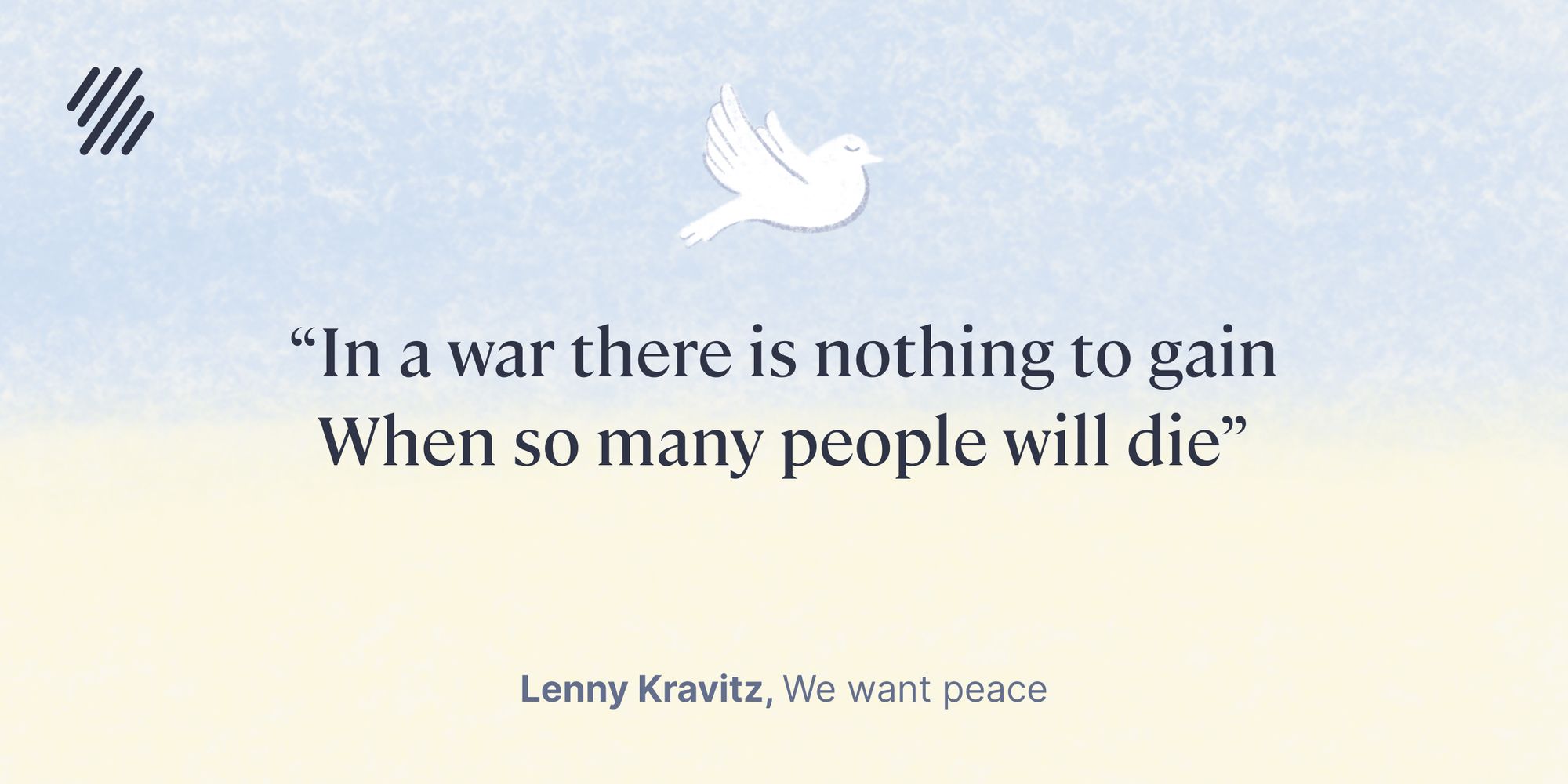 Any feedback?
If you have any questions, feedback, or suggestions for our product team, please reach out to us: hello@flat.io
Have a wonderful day!