Last week we had the opportunity to participate in the highly anticipated International Society for Technology in Education (ISTE) conference. As avid supporters of innovation in education, we always look forward to meeting like-minded individuals who are shaping the future of education at this annual event. The conference never fails to amaze us, and this year was no exception.
First things first: we had so much fun with all of you who were there! One of the highlights of our time at the ISTE conference was the fantastic activity we hosted called "What's That Tune?!" We had educators, principals, and tech coordinators flocking to our booth to participate, and enjoyed a number of lively discussions. A heartfelt thank you goes out to all of you who joined in the fun!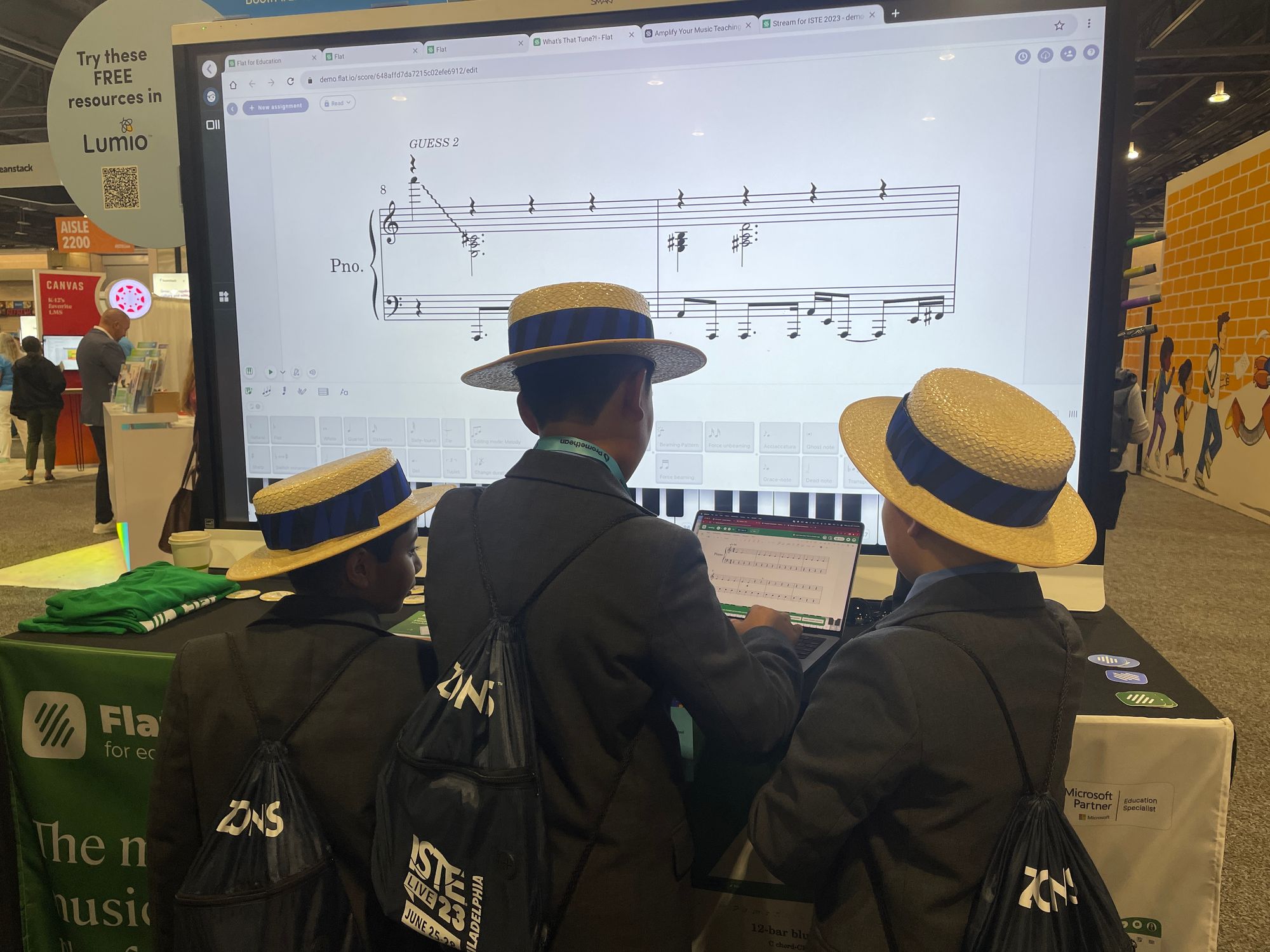 An essential aspect of the conference is connecting with educators who use our Flat for Education platform. It was inspiring to hear firsthand accounts of how our tool is being used in music education classrooms worldwide. Teachers shared their success stories, with many emphasizing ease of use and the positive impact Flat for Education has had on their students' musical development. We were overjoyed by the support and enthusiasm we received.
During our conversations, we had the pleasure of capturing some valuable insights from educators who have embraced Flat for Education. Check out what one of them had to say (or sing, rather!):
We also met with several partners this year, and we were thrilled to announce our new partnerships with Lumio and Smart. Collaborating with these industry leaders is a testament to our commitment to enhancing creativity and engagement in the music classroom. Lumio, in conjunction with Flat for Education, has designed a range of interactive resources that incorporate our music editor. Among these is a blank score, allowing classrooms to start composing within Lumio. A blank editor has also been included to facilitate composing new scores within Lumio. For more advanced compositions, worksheets, and the full notation editor, teachers can explore Flat for Education.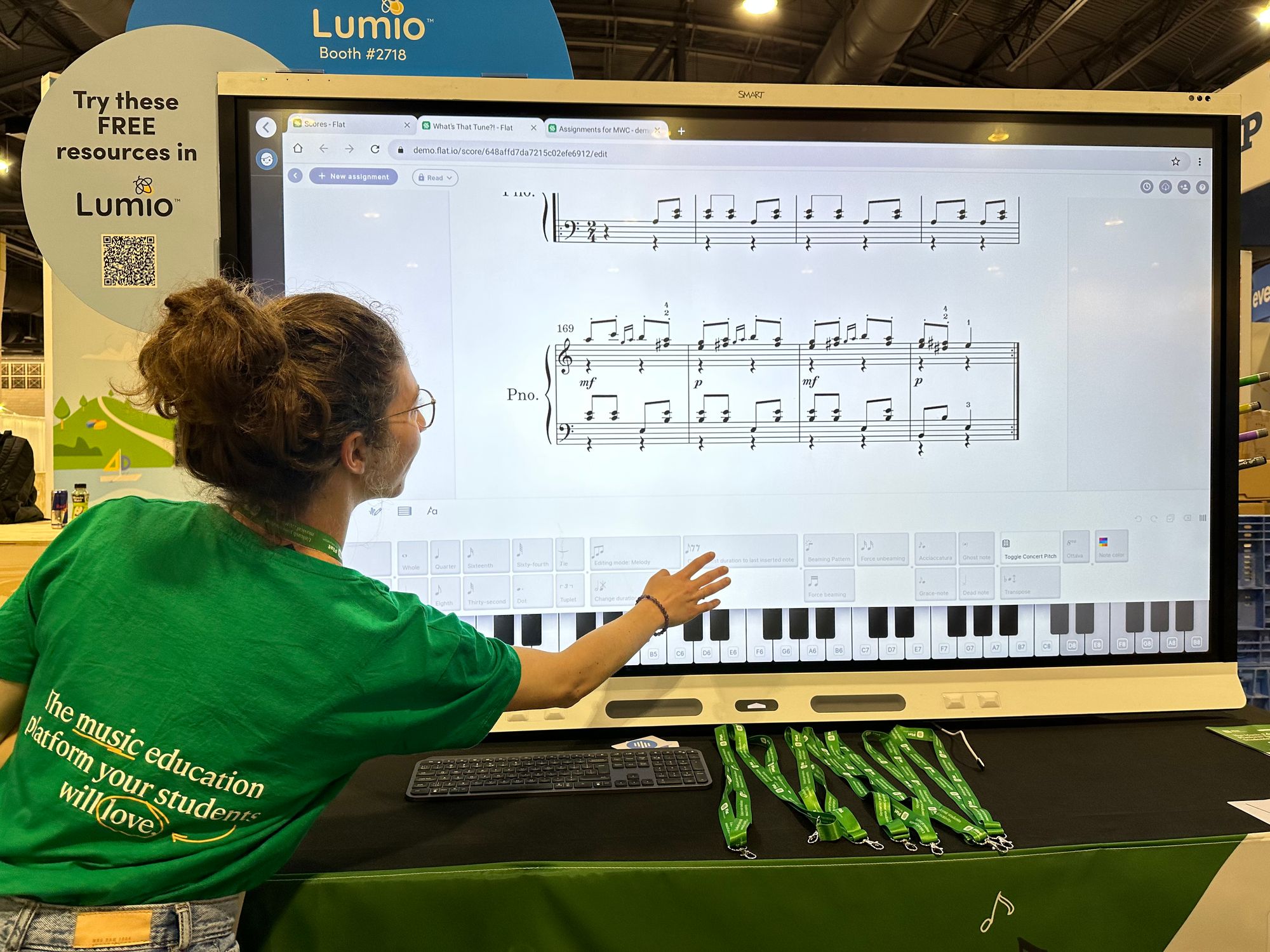 We also won an award! We're excited that Flat for Education was named a #CommonSenseSelection for Learning from @CommonSenseEd! Check out the review to see how we're supporting kids and teachers. This recognition further validates our dedication to empowering educators and students through innovative technology.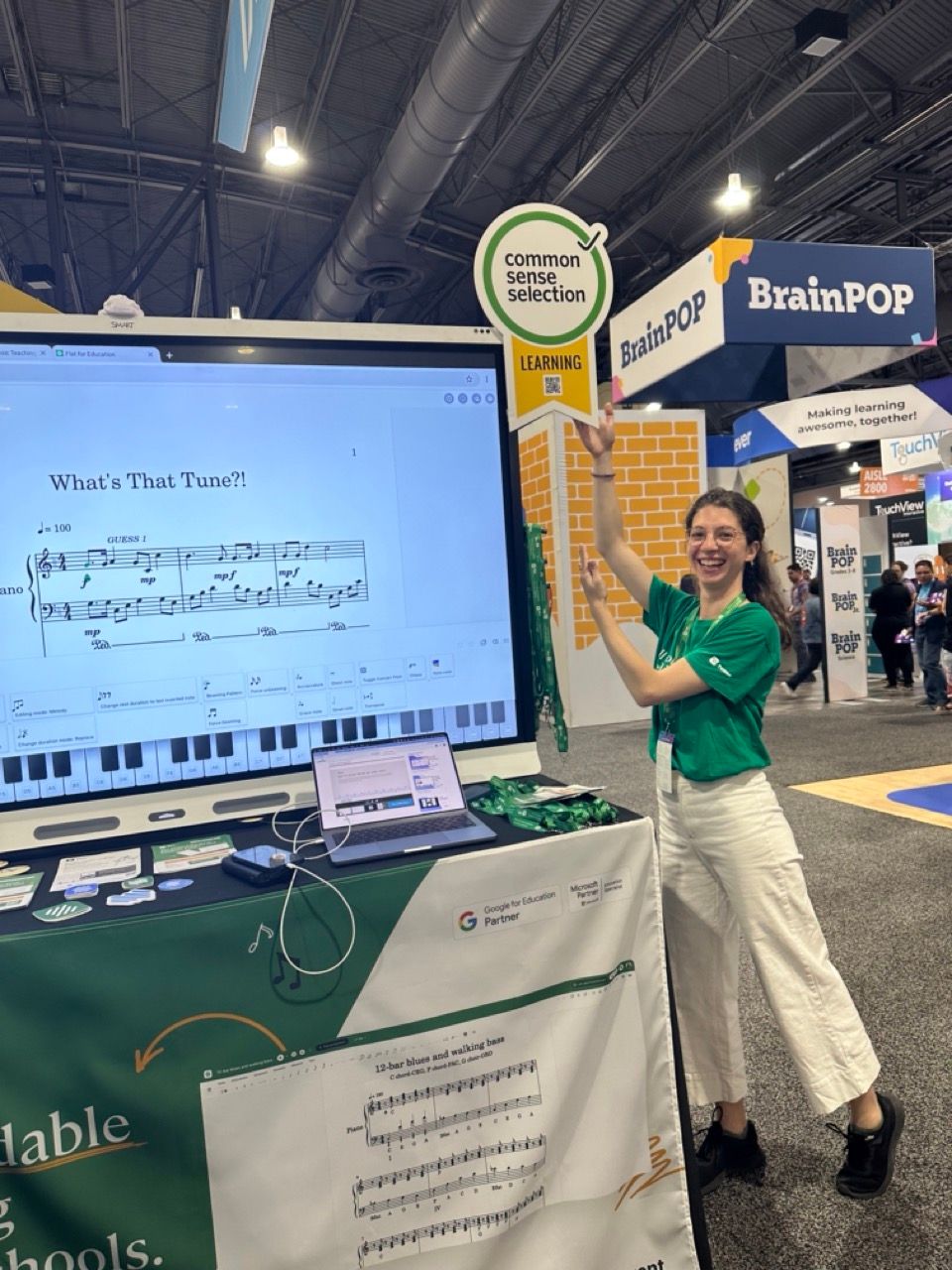 The ISTE conference continues to be an exceptional platform for connecting with educators, administrators, and industry partners who share our passion for transforming education. We returned from the event invigorated, armed with valuable feedback and ideas to further improve Flat for Education. So thanks again to everyone who made our experience at ISTE unforgettable. Together, we are shaping the future of education and empowering students through the power of music, and we can't wait to see you all again next year!