Resources to foster an inspiring environment for both learners and teachers
After several years of alternating in-person and remote learning and struggles to keep students engaged when no one was sure what the next week would bring, educators and students alike are looking forward to what will hopefully be a fulfilling 2022-23 school year.

And of course, not everything that happened over the past few years was completely negative. The shift to remote learning accelerated the adoption of new digital learning tools into play - including Flat for Education! One big bright spot for our team over the past two years has been hearing your feedback about the positive impact that our solution has had on both remote and in-person learning.

In the spirit of always wanting to help educators and students get the most out of their experience with Flat for Education, below you'll find an updated back-to-school guide with fresh feature overviews (including our new Music Snippet add-on), lesson examples, teacher testimonials, and much more!

Enjoy 🎼🤗🎼

In the classroom or at home, engagement is the key to learning

Any teacher will tell you that an unengaged class is one of the toughest experiences they've ever gone through. On the flip side, an engaged class is usually one of the most rewarding experiences a teacher can have.

The greatest benefit has been that the students enjoy getting to create their own music and the software levels the playing field a little bit in that you can hear what you write down rather than needing to know an instrument to hear what you're creating.

Flat for Education is designed to maximize student engagement, providing many pathways to student-centered learning.
A new tool: Music Snippet
Music Snippet is Flat for Education's Google add-on, letting you easily insert music notation and tablature snippets into your documents and presentations. Available for free with your Flat for Education account, Music Snippet gives you the ability to create and save snippets, inserting them as needed to your Google Docs and Slides. It's a huge time-saver, offering endless possibilities for your music learning environment!
We've got a video tutorial series on using Music Snippet on our YouTube channel, check it out.
And don't miss our case study blog, including real-world examples of how teachers are using Music Snippet in their classes.
Since we launched in May, we kept on improving the product. One major update is that users can now import any music score from their Flat for Education library to Music Snippet!


Facilitate collaboration, in all its possible forms

Flat for Education offers many opportunities for collaboration, whether among groups of students or between students and teachers. This can create a strong sense of community, a learning space where students feel that their voice is heard and their effort recognized.

For example, you can use shared writing assignments to have multiple students compose a piece together. Students can also share their work with others, getting feedback and comments whether they're in the classroom or at home.

As a teacher, you know that different students have different needs. That's why Flat for Education makes it easy to assign different exercises to individual students and/or groups. You can easily switch between individual and group assignments, and keep track of who's been working with whom.
Dr. Sarah Minette from California State University shares her take on music education and the importance of fostering creativity in students of any age👇!
You've got a lot on your plate: efficiency is the name of the game

Flat for Education offers numerous time-saving features to give you more room to focus, such as:
Inline comments to facilitate feedback
Automatically generated and graded worksheets
Integration with your current classroom LMS

Of course, efficiency shouldn't mean repetitive (= boring 😜). That's why we keep adding new tools to keep things fresh.

Not all of these are big updates – we're always making small improvements and additions to the tool. For example, a few months ago we published a new type of worksheet assignment.
Keyboard Pitch Construction

Keyboard Pitch Construction, where students are given a note on the staff and asked to find the right pitch on the keyboard. It's all about giving you more options for creating interactive activities that can cover the whole spectrum of music composition!

💡 The hidden factor in efficiency: multiplying the opportunities for inspiration to strike!
Keyboard Shortcuts
Did you know that you could use keyboard shortcuts to quickly input your music notation in the Flat for Education editor? Using keyboard shortcuts instead of the mouse enables you to work faster, more efficiently and with increased precision, thereby saving you time and improving your productivity. As well, for those with mobility or vision disabilities, keyboard shortcuts are indispensable.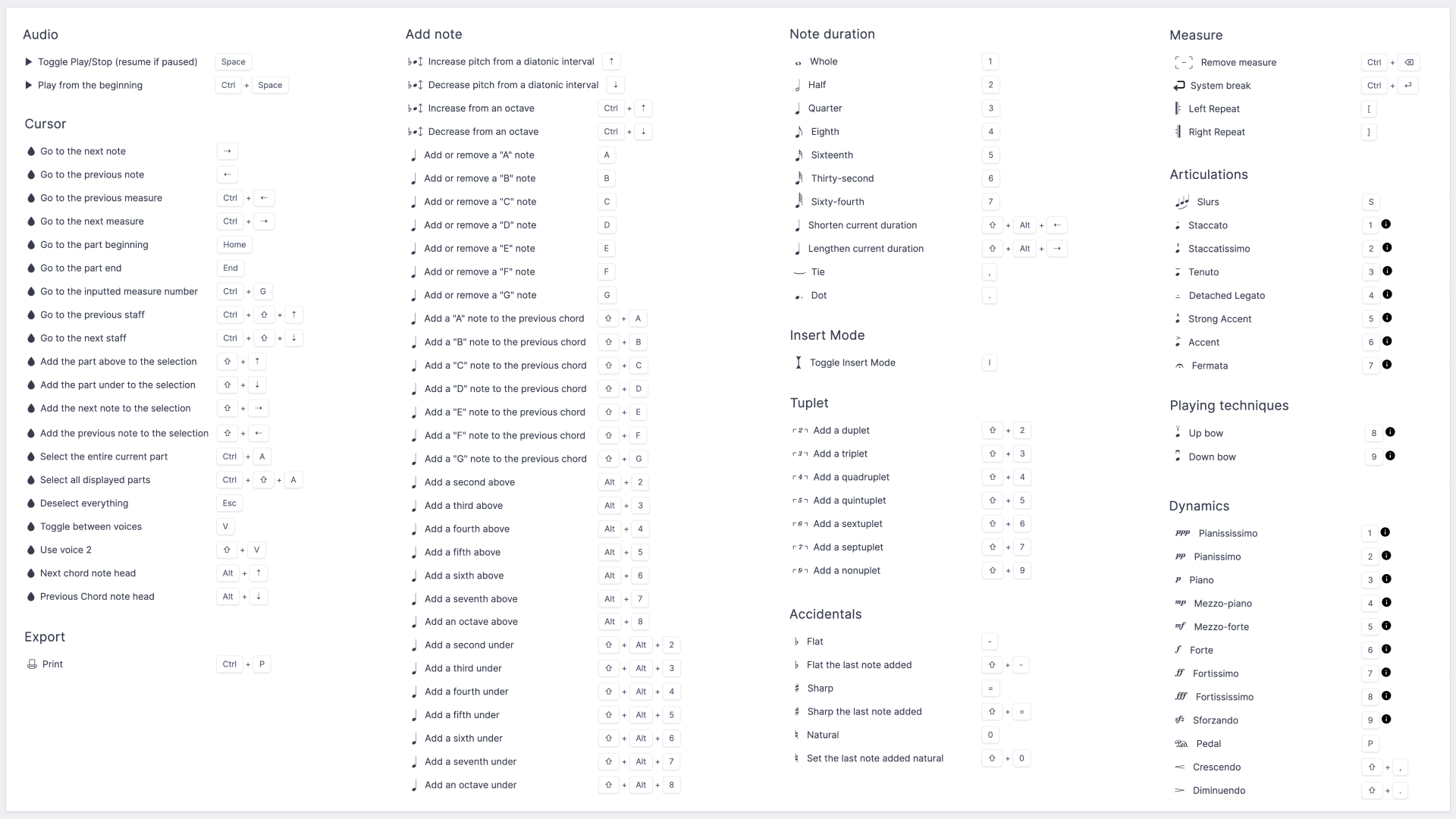 Re-use assignments
You also don't want to constantly reinvent the wheel. If you have an assignment that worked well last year, why not use it again, simply making small updates if needed?
The one key here is that the previously-used assignment must be part of a current or archived class - if you've deleted a class, you'll no longer be able to access any materials from that class. (This is due to the strict data privacy rules that govern Flat for Education: once it's deleted, it really is gone.)
If you have materials in an archived class, simply duplicate them and add them to your current class. You can then go through the standard logistics: setting a new due date, assigning it to specific students, etc.
By the way, if you realize you want to duplicate a class that you've archived, you can easily un-archive it. Simply go to the archived class tab, click on settings, and then unarchive the class you wish to have active again. This is particularly useful if you want to preserve the same class structure as before; just add your new students and you're good to go!
Delete classes and the inactive student accounts
On the other hand, if you are looking to quickly delete your previous classes and the corresponding inactive student accounts, follow the steps shared in the following guide: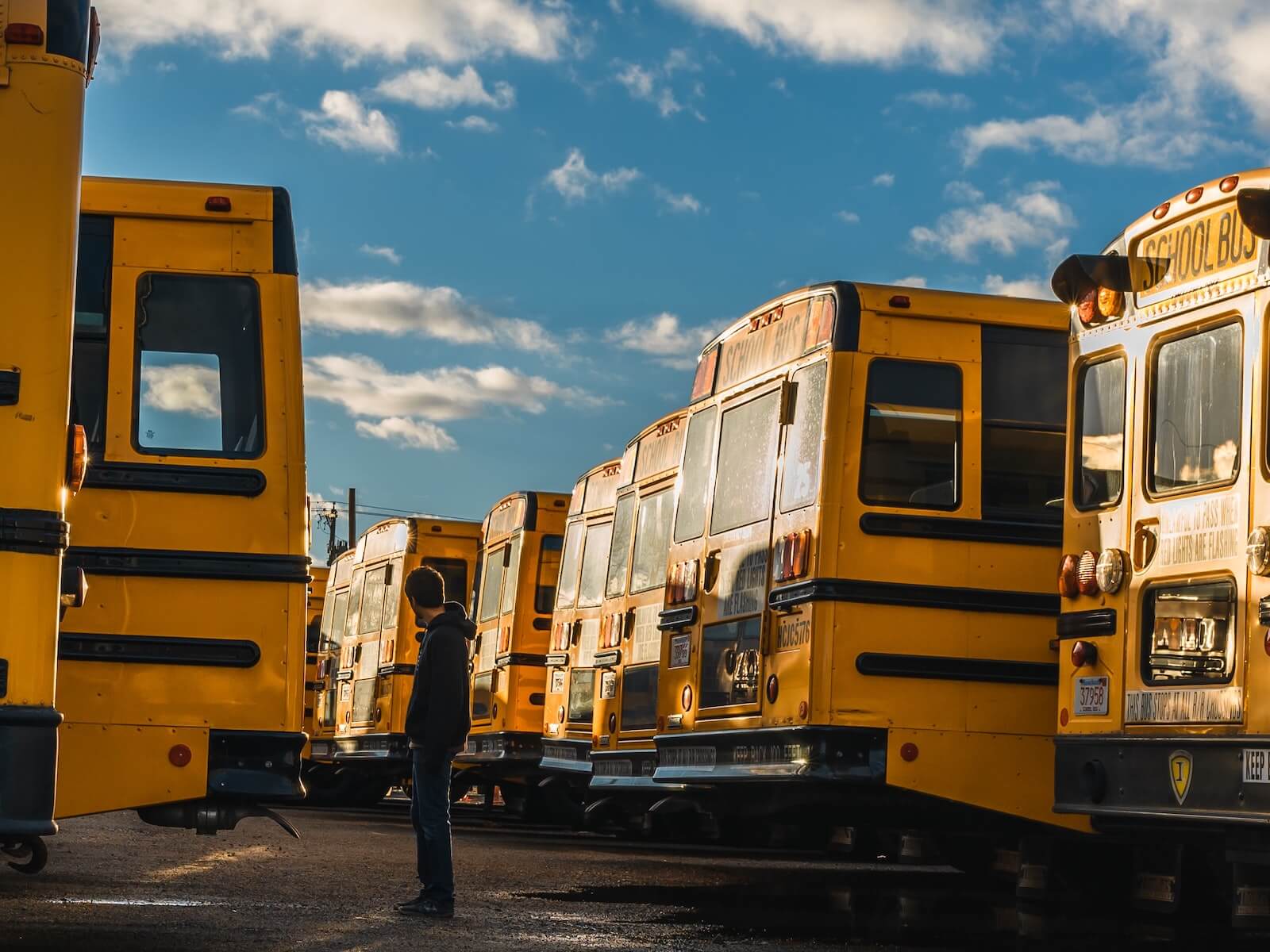 Student assignment sidebar
One big improvement we recently made? The instructions for an assignment are now available to students in the sidebar while they complete the assignment! No need to click back to the beginning, they can get the answer quickly and get back to work.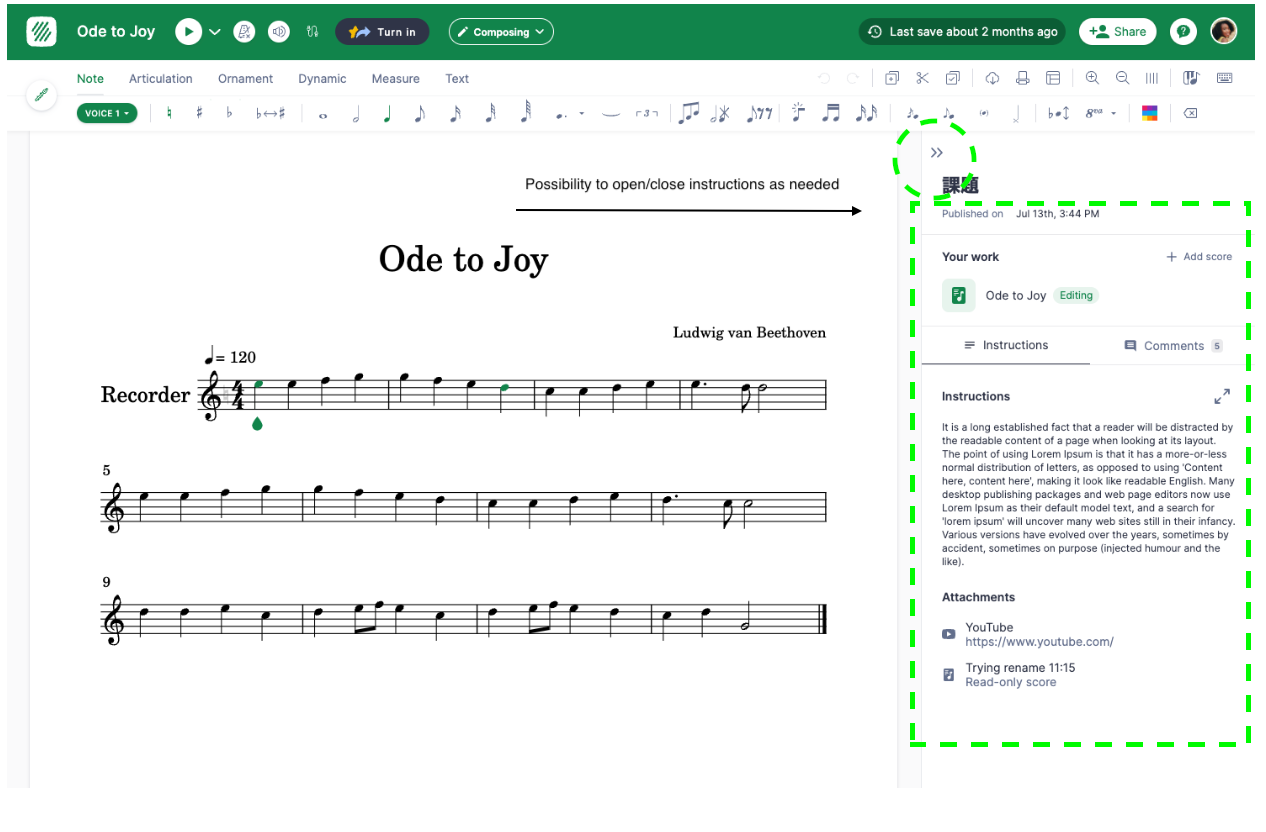 Admin Sidebar

Whether you're a teacher or a school administrator, you need educational tools that make sure you're never wasting precious resources. That's why we've improved the Flat for Education admin dashboard, making sure you can easily see pertinent information for your organization as well as take action within your account. Some recent updates include:
Better visibility of all teachers within the organization that are using Flat for Education
Quickly understand the licenses being used (or needed) by the organization's teachers
See which licenses are being used in which classes
Identify any classes that are inactive despite having assigned licenses
Easily add/delete teachers and classes within the organization
Ability to search activity by email or name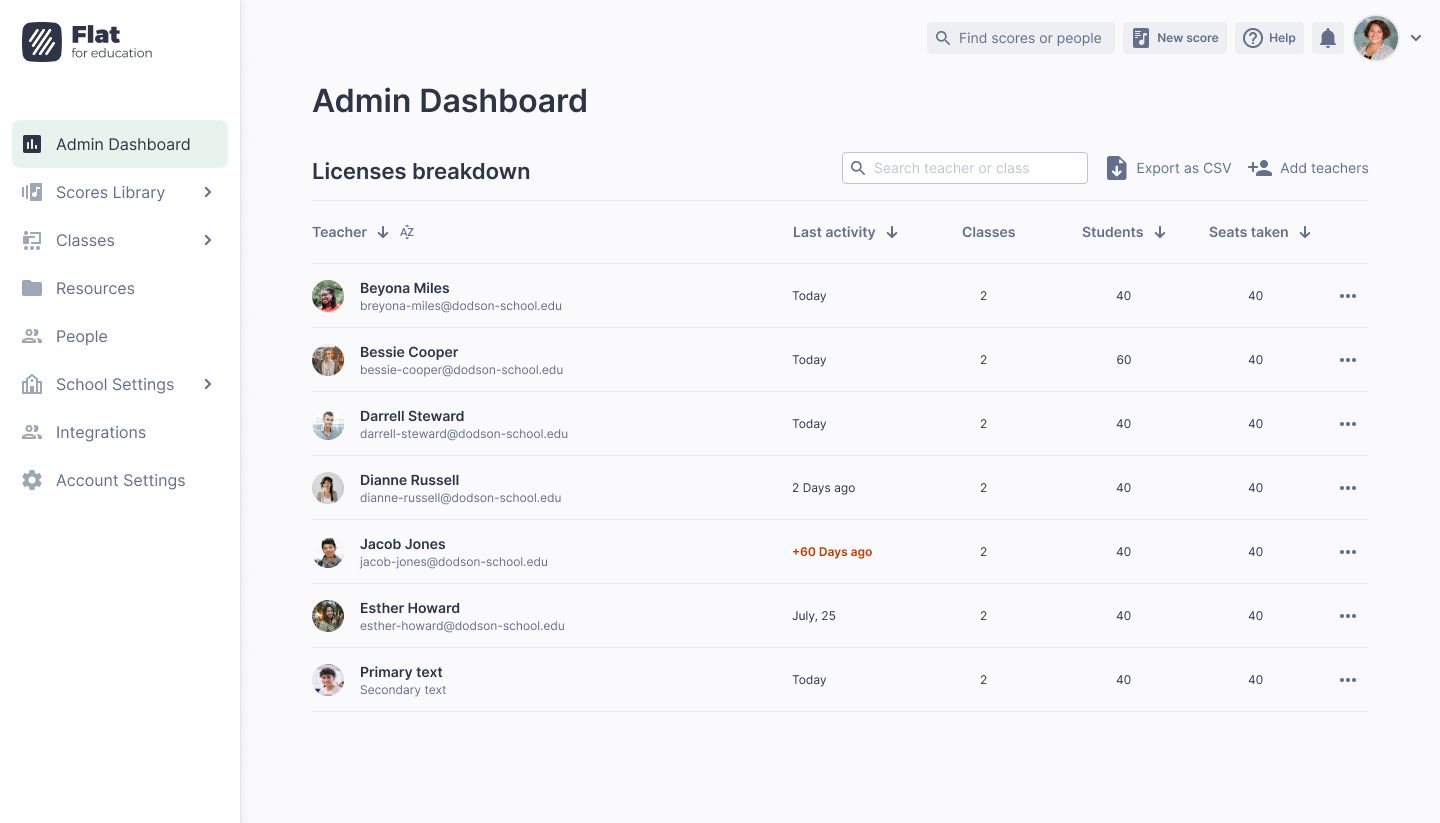 Student preview
Did you know that you could preview an assignment and experience it just like your student would?  This is not a new feature, but we recently improved it!

On the class and assignment pages, there is a "Student Preview" button. You can use it to view an assignment as your students would. This feature is perfect if you want to see how your students will experience Flat for Education, how the editor will be displayed if you use some customized toolsets or locked score template, or try a generated worksheet.
While using a testing student account, you will have a bar at the bottom of your screen with the ability to go back to your teacher account ("Leave student preview") and reset the test account (for example if you want to start over with a brand-new student account).
These accounts don't use any licenses so you can use them as much as you want. They are displayed as regular students in the classes they are enrolled in, and you can delete them like any other account.
Some resources to help you hit the ground running
Counting over 5M music teachers and students worldwide, the team at Flat for Education is always trying to promote the great initiatives and ideas coming out of our community. So make sure to follow us on social media, and check out our YouTube channel.
Speaking of YouTube, we recently launched a series of lesson plan ideas to help teachers get inspired, better understand the kinds of assignments they can create, and just generally show the many ways that Flat for Education is being used.
We've produced deep dives on Flat for Education's different assignment types. Did you check them out?
I think my favorite feature is the connection with Google Classroom, Docs, and Slides. It makes adding music anywhere so easy.
Welcome back, teachers!
All the Flat for Education team wishes you a wonderful back-to-school period. All our product updates are driven by your feedback, so if you have any suggestions for our team, or need any assistance please send us a quick email!