Today we are welcoming Fall with a fabulous female composer, Imogen Holst. Read through to briefly learn about this artist's life, and how to use Flat for Education for some fall-inspired lessons and compositions.
About the composer:
A visionary, multi-talented woman, Imogen Holst was born in 1907. She became a prolific composer of vocal, instrumental, and chamber music, an inspired teacher, and the artistic director of Suffolk's renowned Aldeburgh Festival. She established herself as a conductor and often led performances of her father's works, which she meticulously annotated and recorded. In addition to composing and teaching, she also wrote several biographies of composers and books on music.
About the piece:
Imogen Holst composed The Fall of the Leaf as a set of studies for solo cello, originally for her friend, cellist, and pianist Pamela Hind O'Malley. Variations of a 16th-century tune, the short pieces are lyrical and reflective, while also being punctuated by a few energetic middle movements. They reflect deep, resonating colors, mirroring the mood of leaves drifting and falling throughout autumn.
Music lesson ideas using Flat for Education:
Autumn is a season of change. Listen to pieces inspired by autumn and think about how they reflect the moods and feelings of the season.
Questions for journaling, reflection, or discussion:
Can you describe how autumn sounds?
Can you think of a few words to describe this piece? Would you use those same words to describe autumn?
2.   Use Flat for Education to change the instruments: how does that change the music?
3.   Use Flat for Education to compose your fall-inspired music. What instrument(s) would you use? What tempo would you choose? What about the timbre?
In case you missed it, we've published a few other lesson idea posts. See below!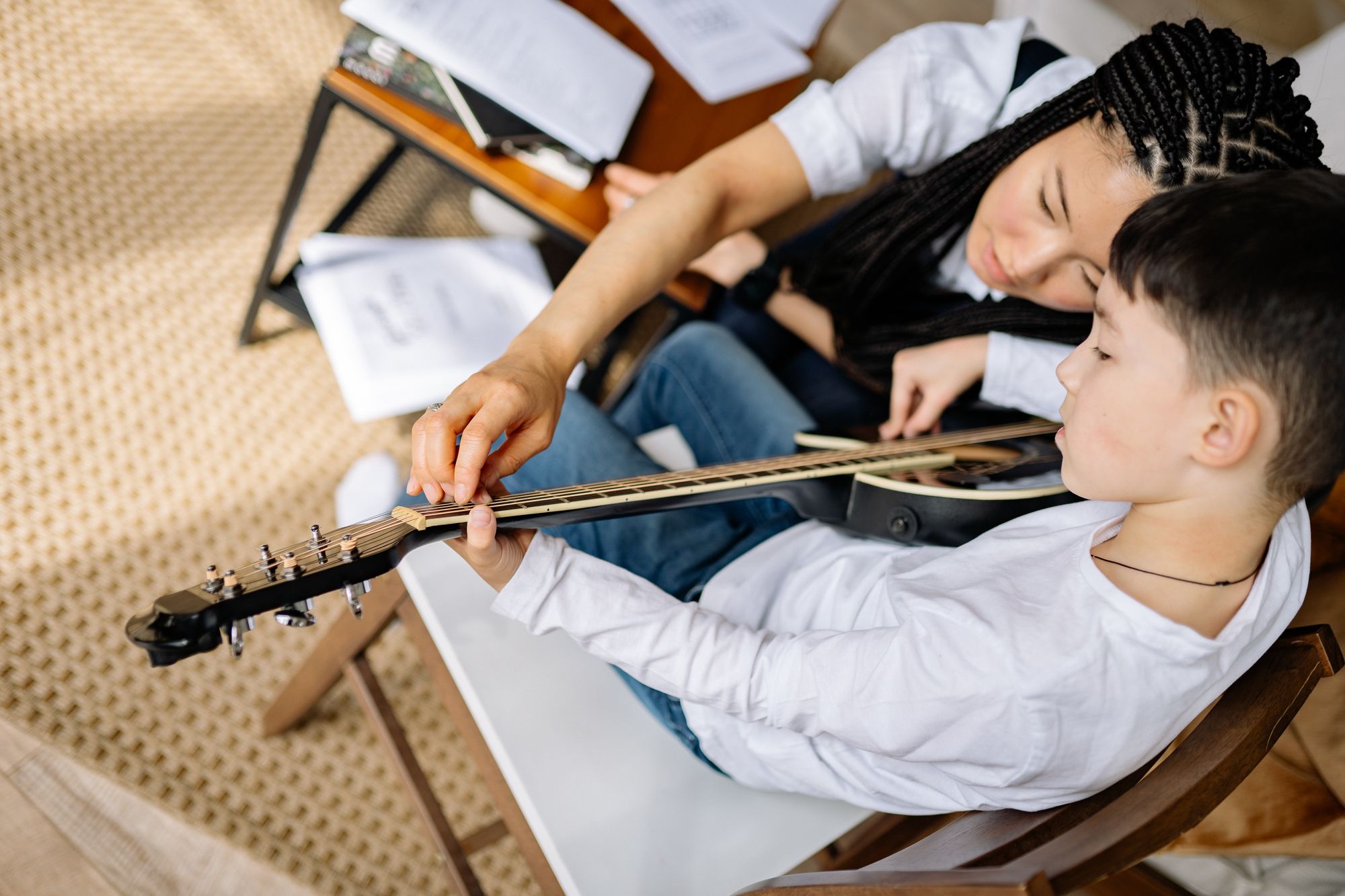 Don't hesitate to write to us at edu@flat.io to share some fall-inspired lesson ideas! And of course, as always, please reach out if you have questions or need anything.