Hello everyone,
This month we have been working on several updates that will be ready in March. Though, we released some updates, and we would like to share them with you today:
Flat for Education
Bulk actions for your assignments
We improved the assignment features by adding the ability to do some bulk actions on your assignment to archive or delete them. This update comes with an improved listing for your assignments in your classes' pages: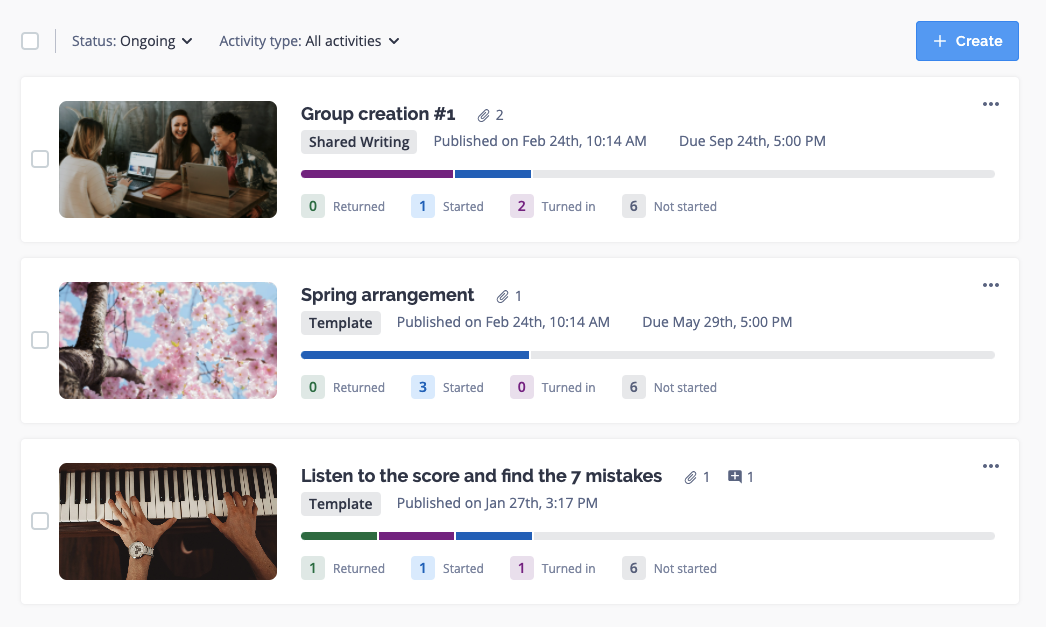 Google Classroom Assignments attachments
As you might know, Google Classroom doesn't let us update or edit attached files once an assignment has been created. Even if we can't change that, we found a way to improve your experience with the Google Classroom assignments integration.
Before, when you posted an assignment, it included a link based on which assignment mode you used ("create a new score" link, or a direct link to the score, template, or worksheet).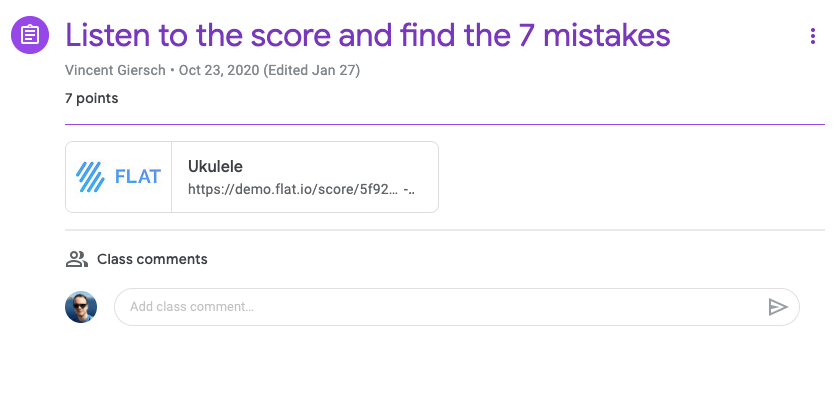 Now we have just one link to the assignment, which enables you to change the attachments now. You can add additional resources that will be posted as additional attachments in your Classroom coursework.
Some benefits of this update:
✅ You can now change attachments of your new assignments without having to re-post a new assignment.
✅ Students will see your feedback right away when opening the assignment link.
iOS app
New log-in process
We have simplified the log-in process. So, now you can use the iOS app without any account.
New guest mode
With the new log-in process, you can use Flat in a guest mode. Bear in mind, since this is a guest mode and not an actual account, you will only be able to work on your device, and you won't be able to share your scores or have access to the collaborative features.
Music Editor
Hide instruments when they are not playing
We have added the possibility to hide instruments in systems where they aren't playing. This is a way to save vertical space and make the score tidier.
You can read more on the dedicated help page.
What's next?
We continue to work to improve our platform and these are the upcoming features & updates:
The multi-measure rests in the editor
Rhythm exercises for the worksheets (Flat for Education)
Reset assignments submissions (Flat for Education)
New Articles
We wrote three articles that may be interesting for you, in case you haven't yet read them:
Music has a very strong power to denounce realities and change perspectives. It targets our emotions, generating empathy towards situations we are unaware of, or unfamiliar with.
Learn these formulas to bring different colors to your songs, enriching them and making them more appealing.
This article is about the inspiring story of Julie Leven, Founder & Artistic Director of Shelter Music Boston. "Performing in environments of great need is a natural evolution of the role classical music should fill in modern society".
Any feedback?
If you have any questions, feedback or suggestion for our product team, please reach us: hello@flat.io
Have a great day!