Hi all,
Today, the company behind Flat, Tutteo is turning 5 years old! It can sound like quite a long time at company scale but to us it feels like we created the company yesterday. Still, these past 5 years have been such a journey, a real rollercoaster full of learning and we are looking forward to tackling the next 5 years.
Tutteo in a few numbers
2,500,000 users on the platform
14,000+ schools around the world using Flat for Education
17,400,000 page views last month on our public content
4,025 rates on the AppStore with a global 4.54 / 5 rating
We are profitable
Invaluable Learnings
Personally, the past five years have been the most intense years of my life so far. We have put so much energy in the company, failed so many times, pushing us to reconsider, reflect and move over any wrong decision. It's impossible to put a value on everything we have learned during this period but when we look back we can see that we built the foundation of an amazing music company that we can't wait to scale up.
From a simple student website to a massive community of composers
8 years ago, back in uni, we shared the first (simple) version of our platform with only one goal in mind, make music composition much easier and affordable to all. At that time, we didn't expect so much interest, so we decided to keep working on it.
Ever since we haven't stopped a single day to read your feedback to improve the platform and eventually created Tutteo 3 years later.
In five years, we built the first and only platform on the market offering the ability to collaborate in real-time on the same piece of music and keep on working even without network connection. All of that without the hassle of installing software on your computer.
We had to start over many times in order to find the best way to build up the perfect tech that can support such a complex and advanced music notation platform.
Playful & Engaging Music Education
Through all our discussions with the community, we quickly understood that something was missing. A solution, to support music teachers to build more engaging and interactive music activities where students can be more active and experiment by themselves.
It took us some time to figure how to do it right as there are so many different ways to teach. Each student is different so we had to come up with flexible tools to allow personal learning at its best.
I would like to thank all the amazing teachers that never stopped supporting us and feeding us with feedback and suggestions. Without you we couldn't have achieved the latest release we did recently!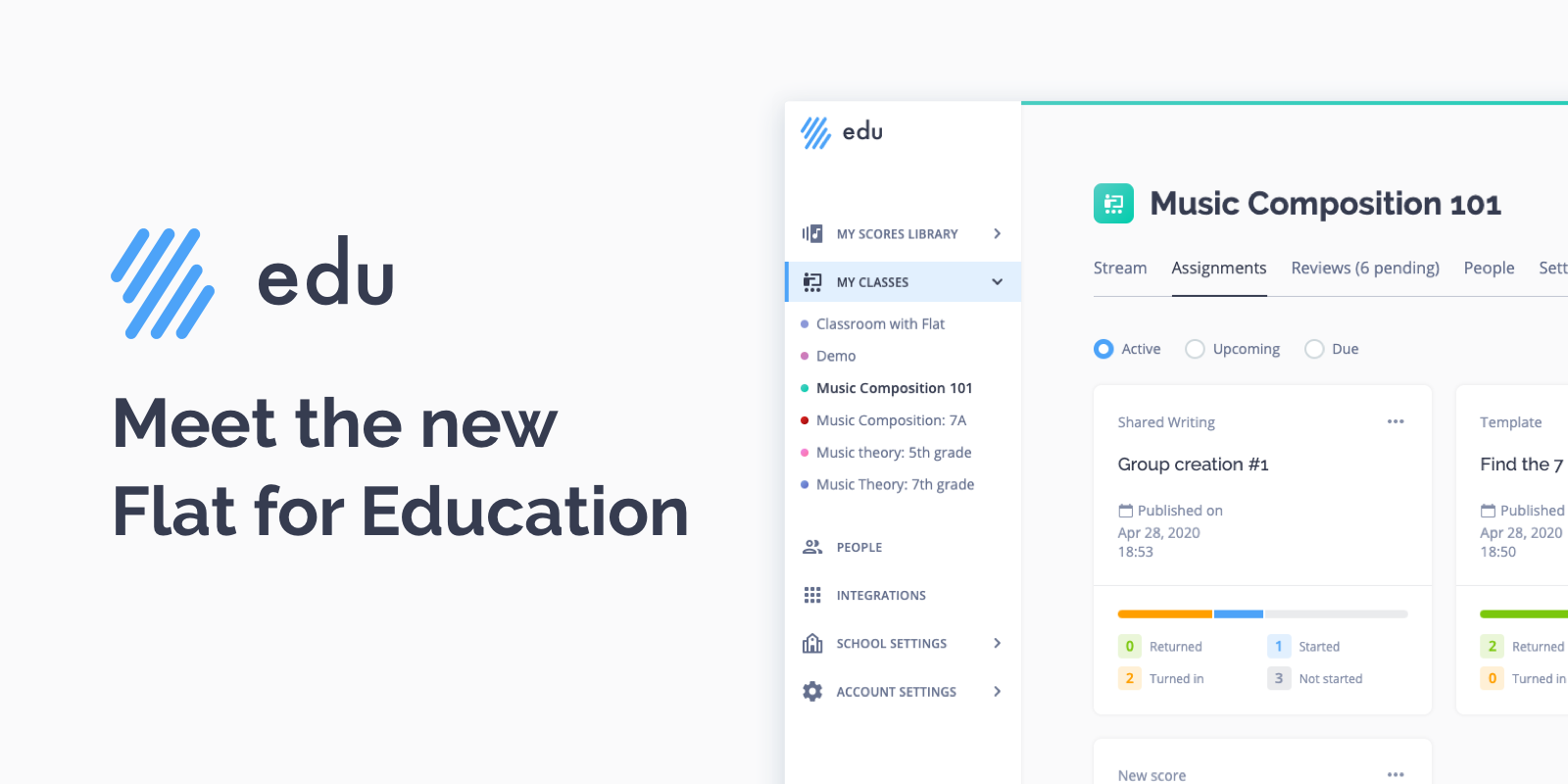 We are strong & independent
Early 2019, we started to monetize our two products more actively to grow the company and start scaling up our teams.
Pursuing  3 objectives:
To keep the same quality of customer service.
Deliver new features and improvements at a stronger pace.
Ensure our financial independence in an aggressive and tough market.
We were really pleased to see that the price increase was really well accepted among our entire community, fueling our company and giving us the ability to start hiring more talented people.
This is a very important point, it means:
We are in it for the long term.
We will always be able to pick the best solution for the company and our products without making any compromise.
We will be able to help the music community to move forward.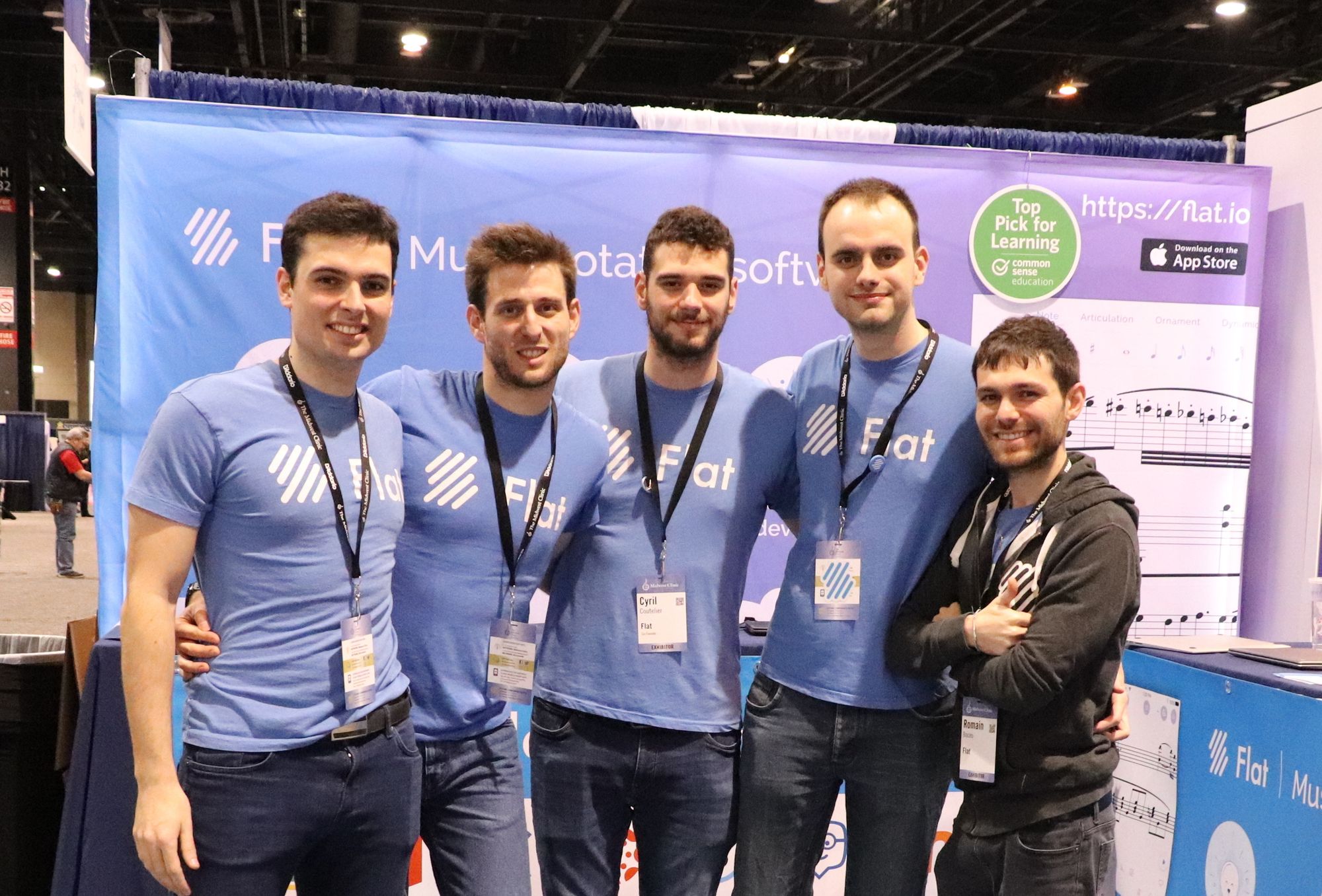 It's only the beginning of an amazing journey
Looking backward at everything we did and have achieved during the past 5 years makes me feel that we only are at the beginning of our journey and we know we have everything we need to achieve our vision.
Make music learning, writing and sharing more open and playful.
Once again, thanks all for your support and for being part of this amazing community!
As always if you have anything that you would like to share with us, please reach out :)
Pierre & all the Tutteo team