Hi Everyone,
We released some great updates last month, and we would like to share the main ones today with you:
A new Jazz / Handwritten music font
We updated our music engraving engine to support the last version of SMuFL and took advantage of this update to add a Jazz / Handwritten font to Flat: Petaluma. You can now choose which font you want to use in the layout settings of your scores.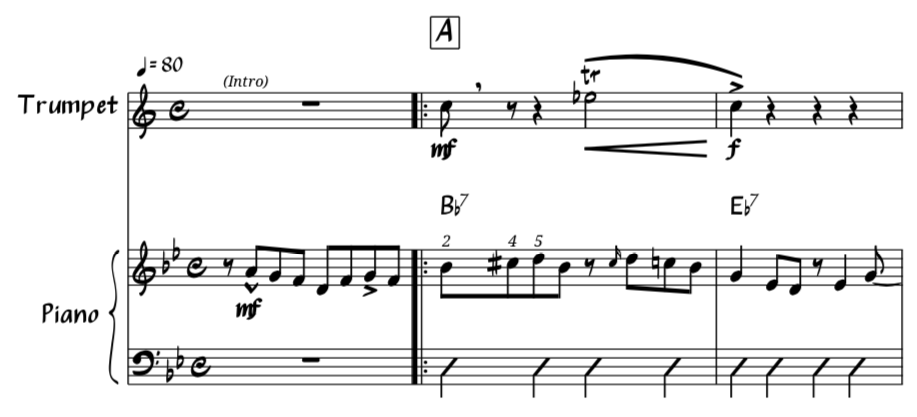 Notes names in the notes heads
Last year we introduced the ability to automatically color notes with the Boomwhackers colors or use Shape Notes. Last month, we added a new mode to automatically display the notes names in the heads.
Bonus: you can combine this new mode with Boomwhackers colors, for example.
Playback Speed
We added a new feature to our playback: the ability to change the global playback speed of any score. This playback option is available in our Editor, Viewer and Embed. The default volume of all our audio samples has also been adjusted, so the default volume settings work better for everyone.
Palm Mute and Let Ring
The Palm Mute and Let Ring notations are now available on Flat for all plucked-string string instruments (in the Articulation toolbar). Check out our dedicated help page to learn more about these notations.
Dead Notes
We also added dead notes for all pitched instruments. Dead notes are especially used by guitarists and bassists, to bring a percussive sound in a guitar line. This new feature is available in the Note toolbar. You can also use this notation to write spoken words for lyrics parts.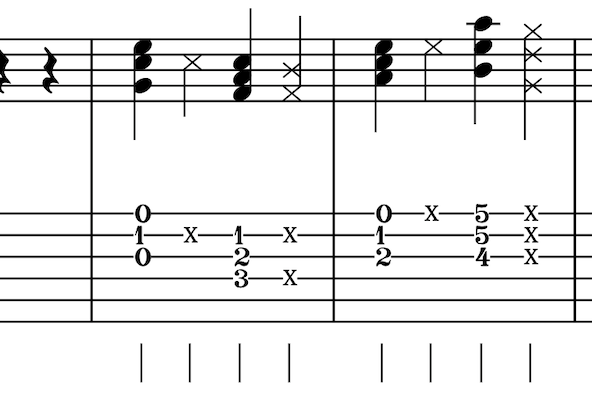 Tabs: Keyboard Shortcuts to Change String
We added two new keyboard shortcuts to easily change the string of an existing note: select the note on the tab and press Ctrl + Up or Ctrl + Down (Cmd on Mac OS).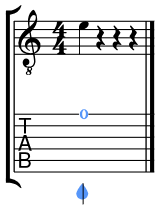 Visual drum pads with keyboard shortcuts
If you don't remember which shortcuts you set to your custom Drum Set or even the ones to use with our default Drum Set, you will like this new update!
While our visual drum pads are mainly designed to be used on touchscreens, they now include the keyboard shortcuts displayed when using Flat on a desktop/laptop. Simply click on this icon in the toolbar to display them:

Multi-measures rests update
We updated our automatic Multi-measures rests feature available when printing or exporting your scores. This one now takes measures with attributes when grouping measures (attributes includes the clef, key signature, time signature, repeat endings, tempo marks, etc.).
Here is an example below of the update with two endings:

Multi-lines copyrights
When updating the credits of your score, you can now add multi-lines copyrights. They are also supported for newly imported scores.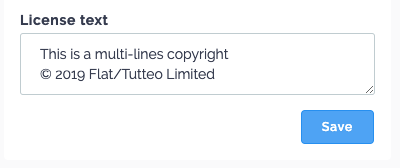 Score creation interface
The score creation interface has drastically been improved, especially in our mobile web and iOS apps.
You can now quickly search for an instrument, instruments lists are better sorted and mobile users get a dedicated and easy-to-use interface.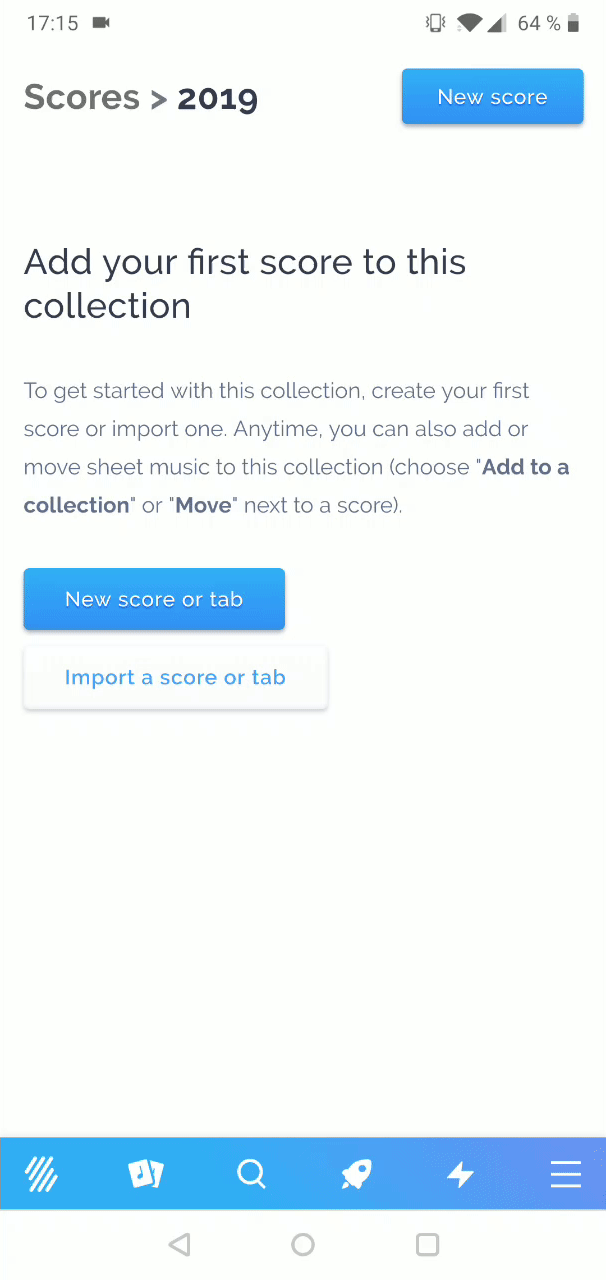 iOS update (2.7.1)
We released two iOS updates this month with added support for Roman Chord, Volume / Reverb controls and new notations (Palm Mute, Let Ring, Slide, Swing). Document settings and Score creation interfaces have also been reworked to be easier to use.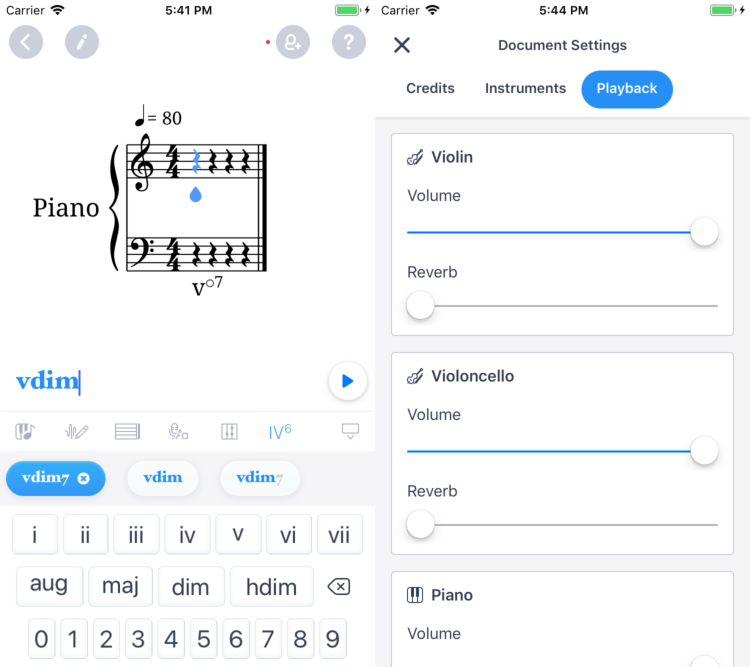 New tutorials available
Last month we already added some new tutorials to our Help Center:

Thank you
Thanks again for all your feedback, we always love to hear from you! If you have any comments or suggestions, please drop us a line at hello@flat.io.
Cheers,
Vincent & The Flat Team