Hi everyone,
Microsoft Teams is a wonderful communication tool for schools using Microsoft 365 which comes with a dedicated assignments feature for your Teams classes.
After integrating the classes rostering sync with Teams last year, we are excited to launch today our brand-new integration with Teams Assignments.
When creating a music education assignment with Flat for Education, this one will be automatically added to your Teams class and shared with your students in your Teams channel:

Your students can start working in 1-click from Teams, making it even easier to use Flat for Education in your classes this year.
All assignments available in Flat for Education are supported by this new integration, whether it is a musical composition using our music notation software, a generated worksheet, or a performance recording, you can easily publish them in your Teams classes.
When activating grading for an assignment, your students' grades are automatically added to your Teams gradebook, helping to save you a lot of time.
For example, once your students complete a music theory worksheet, their submissions are automatically graded then the grades directly added to Teams. It's like magic! ✨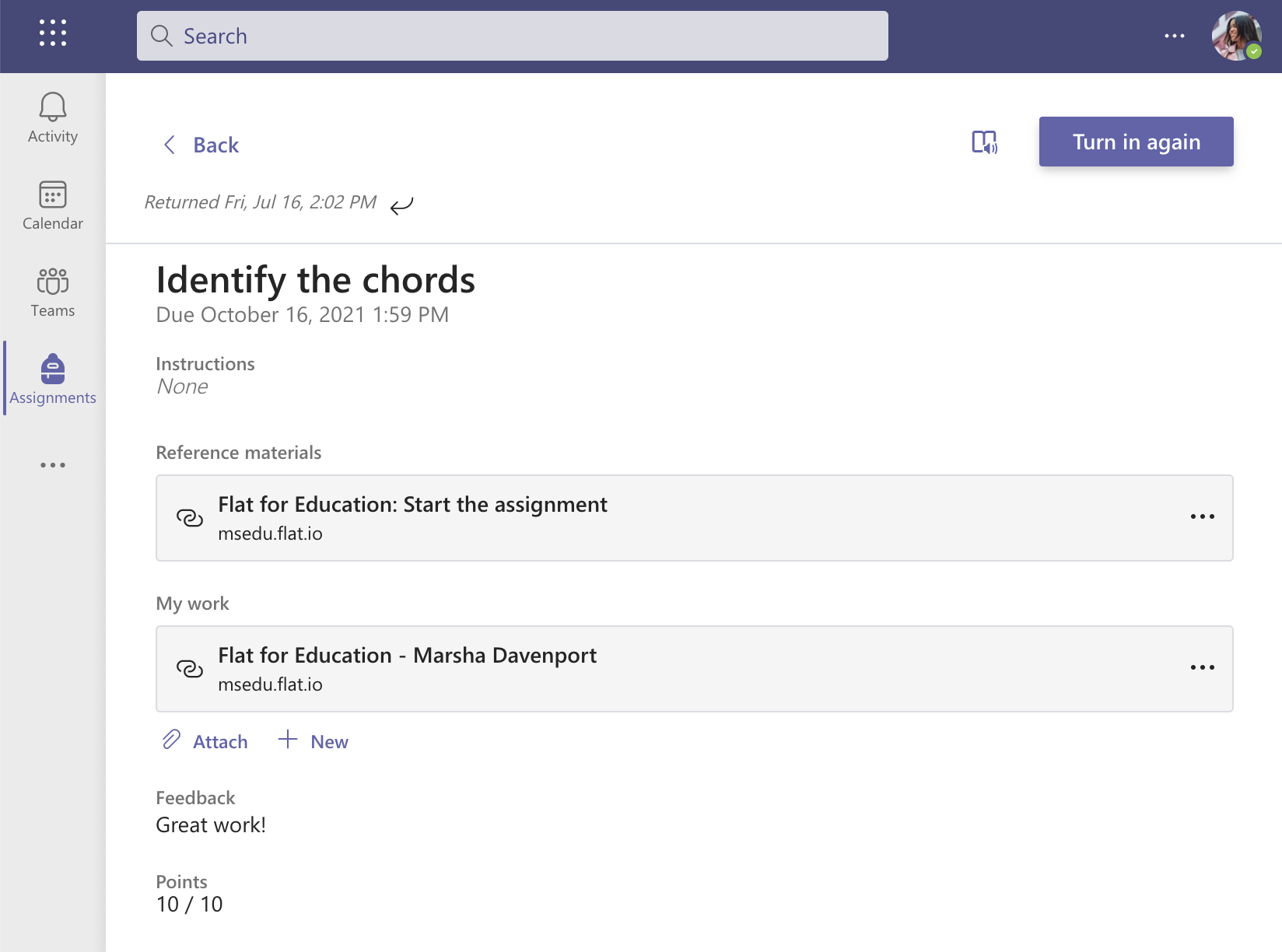 If you are using Teams, I'm sure you will love this new addition. To get started using Flat for Education with Microsoft Teams, check our new dedicated help pages out.
If you have any feedback or suggestions regarding this new product update, please contact our product team at edu@flat.io.