Hello everyone,
As usual, we want to keep you in the loop on our latest product updates:
Music Editor
Flat for Android Beta
Flat for Android Beta is available now. If you did not join the early adopter's list, you can still get the beta app👇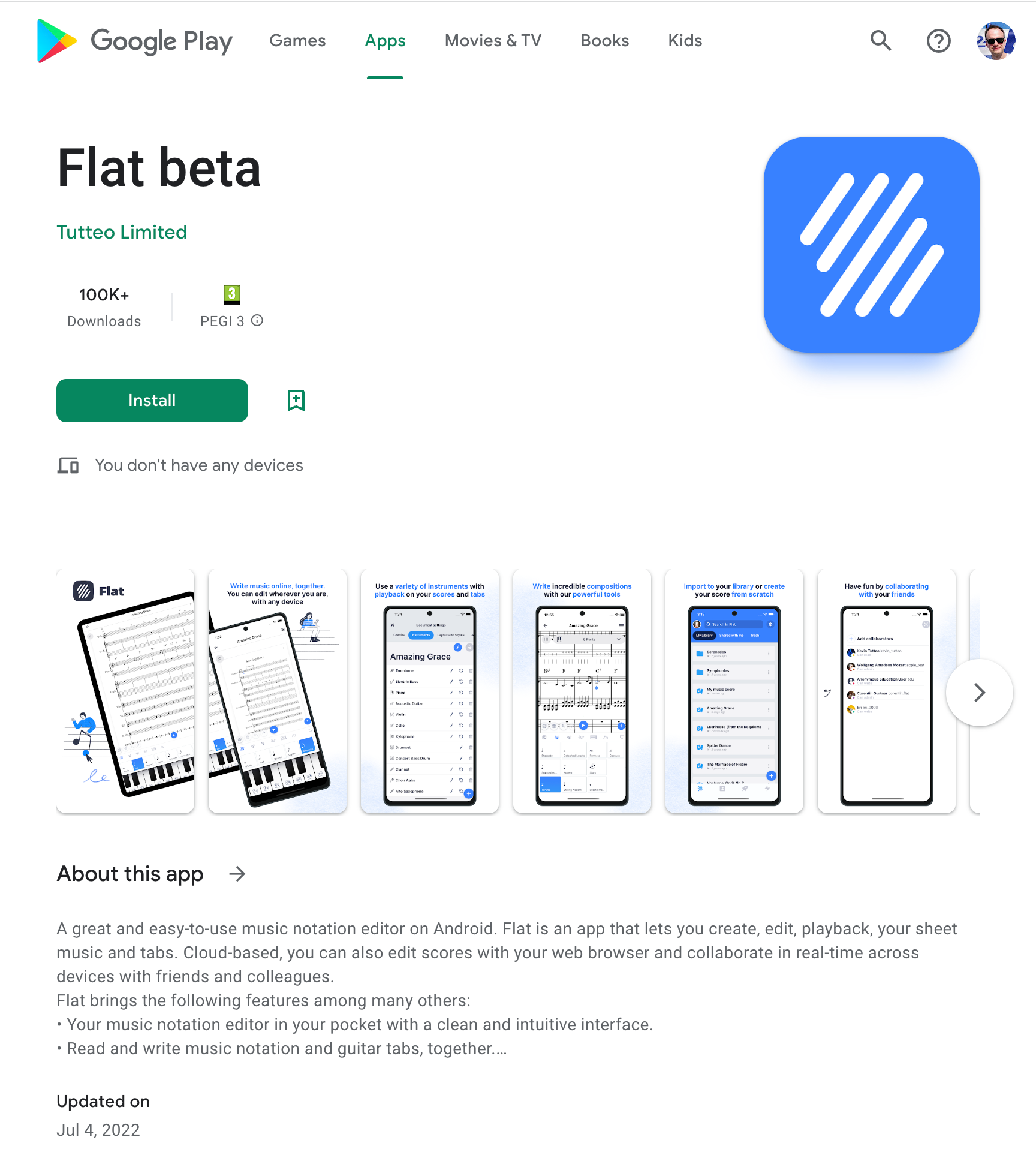 Read-only mode
When read-only is enabled, no changes can be made to the score: all tools and keyboard shortcuts that would make changes to the score are disabled.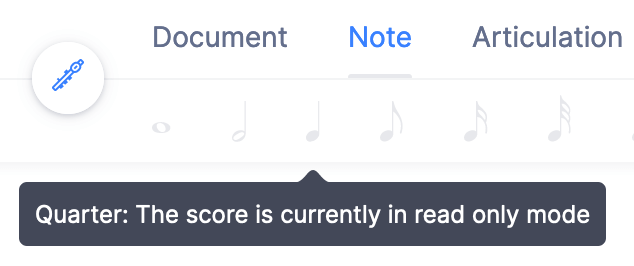 Read all about it here.
Fretboard UX
With this new component, you can easily input notes and see the tuning & capo positions on the edited part.

Read all about it here.
Chord mode
This mode makes it easier to stack notes to form chords and to make adjustments to the note you just added, like adding an articulation or an accidental.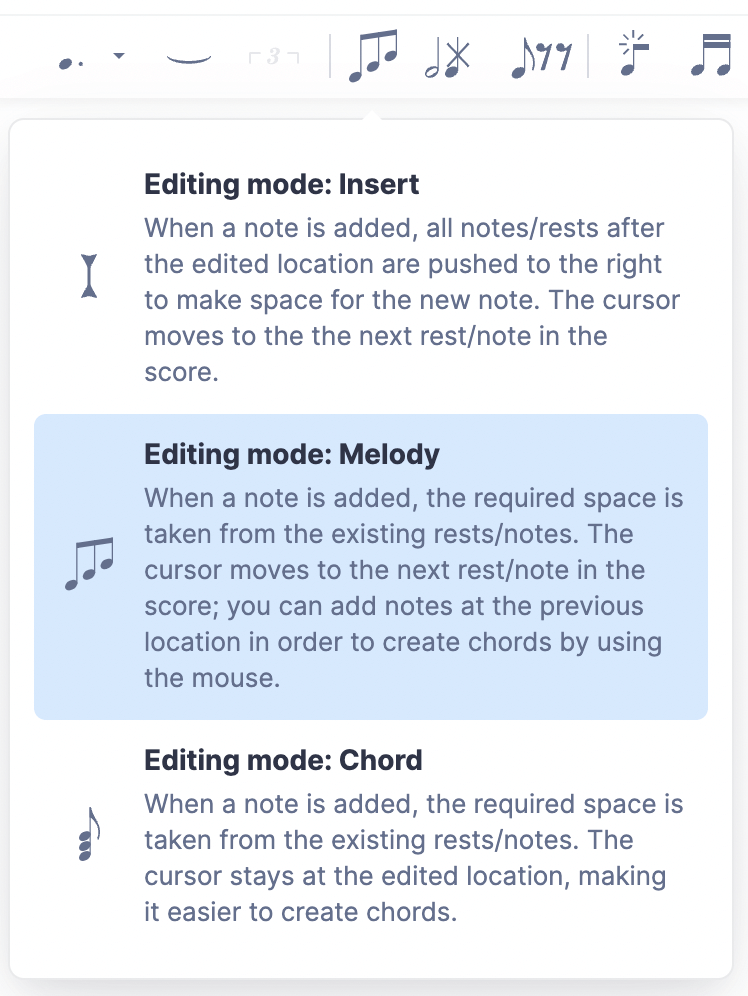 New community stats page
Keeping track of your efforts is important to remain motivated. This is why we redid the stats page. Now it shows more info and also collaborations: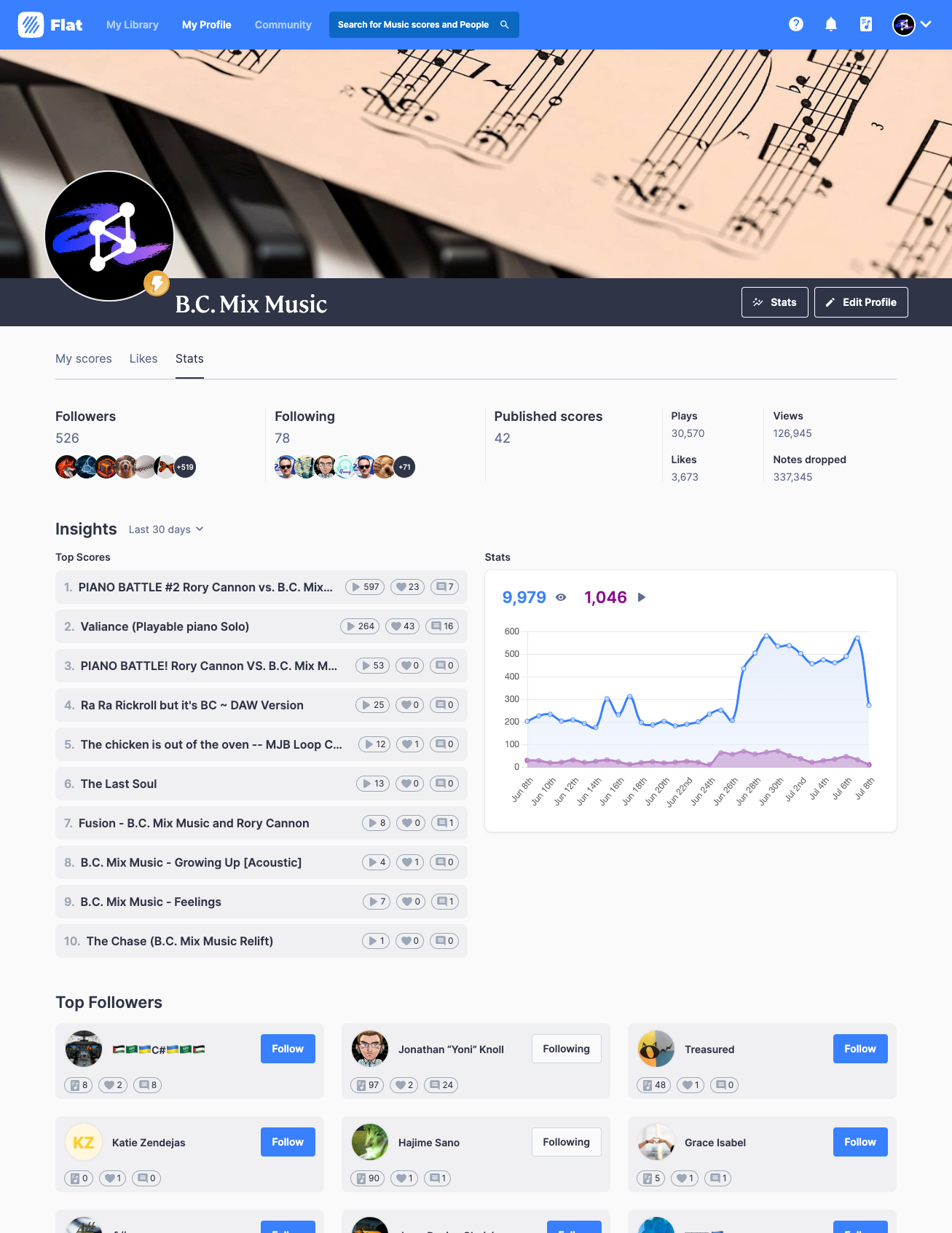 Flat for Education
Music Snippet, the Flat for Education Add-0n
Music Snippet is the perfect tool to engage your students like never before. Get Flat for Education's Google extension to insert music notation and tablatures into your Google Docs & Slides.
What is more, we have been working on some resources to help you make the most out of this amazing tool:
In these video tutorials, you'll learn how to get Music Snippet, some possible uses, and its most relevant features.
How other teachers are using Music Snippet
We recently interviewed several teachers who use Flat for Education in their daily work. Each discussion was rich, and so we wanted to share their knowledge to help take your classes to the next level with Music Snippet.
🔗 How to efficiently use Music Snippet.

💡Get inspired by these lesson ideas based on how other teachers are using our platform with their students.
New score picker to select multiple scores for new assignments

Now you can select multiple scores when creating activities for your students, making the process much easier and faster: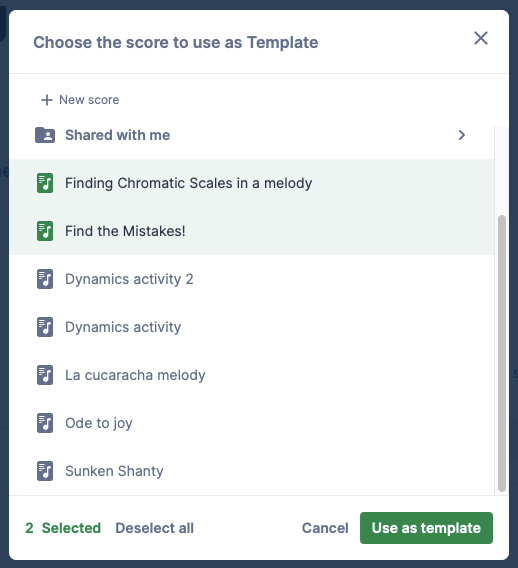 Community
June's challenge winner
🎉 We want to congratulate Thomas Bozarth!!!!
Thomas is the winner of June's challenge with his song  The Planete Sauvage Blues.
We created a playlist with the top 10 👉🏽  listen now!
🫶 Don't forget to subscribe to our channel!
🐒 July Challenge: The Jungle
Join now and win a yearly subscription.
Composer of the month
July's composer is ✨Oliver Andrews✨.

We learned a lot during our interview and we're sure you will, too.
We'll share the interview very soon!
Would you do something for us?
It would be amazing if you could follow us on Instagram and Twitter.
You'll get great content while supporting our project 🤩
Any feedback?
If you have any questions, feedback, or suggestions for our product team, please reach out to us: hello@flat.io
Have a wonderful day!