Hello everyone,
As usual, we want to stay close to you and share our latest product updates:
Music Editor
Guitar chords enhancement
🎸 Now the editor will remember the chords you used in the score, so you don't need to customize a chord every time you insert a chord.
New instruments
We released many new instruments:
Koto
Nagado drums
2 alto & soprano saxs
Have you tried them out?
Flat for Education
Keyboard Pitch Construction exercises for the Worksheet assignments
💡 With this exercise, the student will be given a note on the staff and has to find it on the piano keyboard.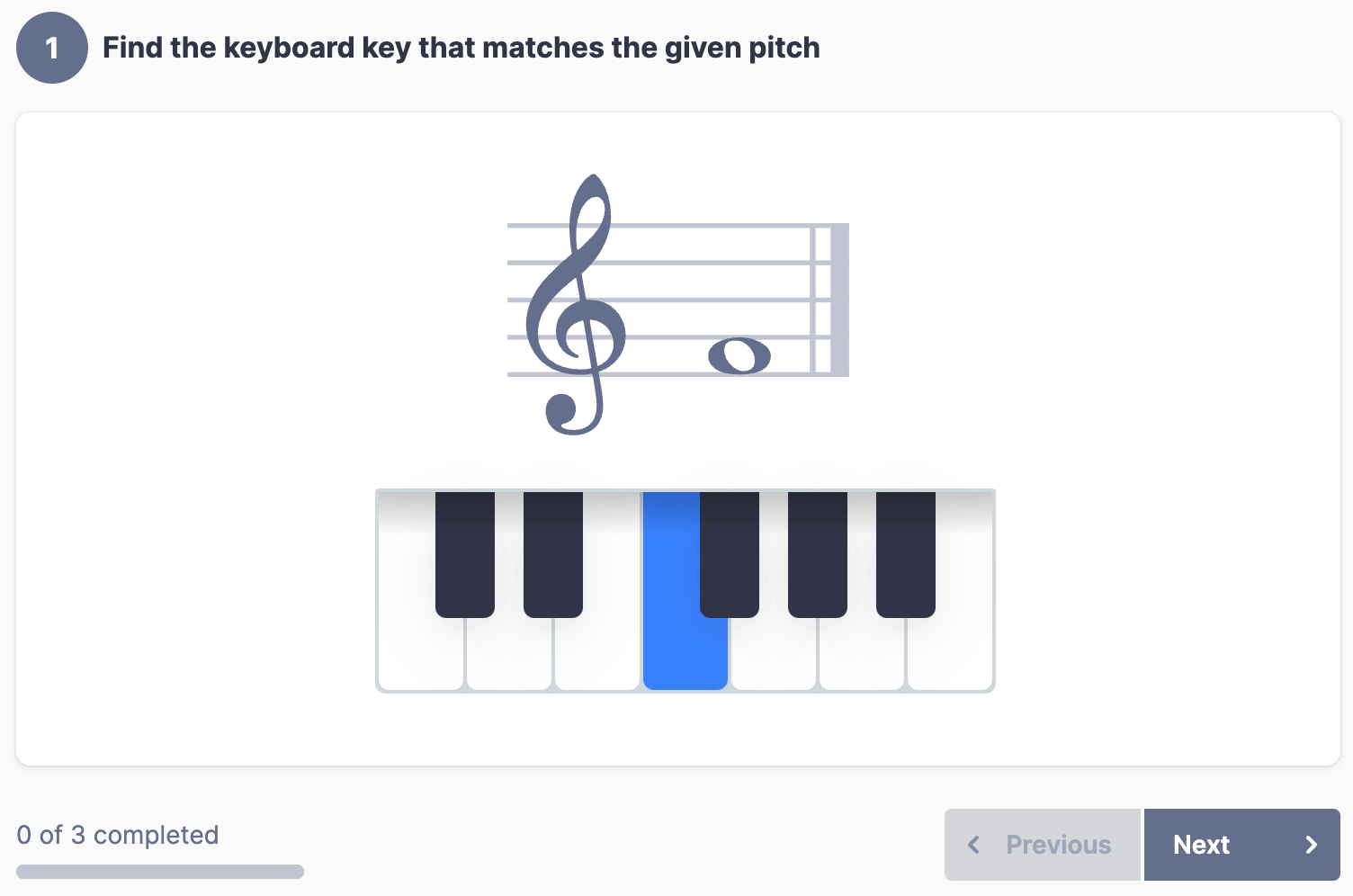 Learn all about it here.
The community
May's challenge
Archetypes are representations of certain psychological aspects that all human beings possess. We all have archetypes in our personalities, but there are some that are more predominant.
In this challenge, you will get to know your dominant archetypes. Choose the one you feel most identified with and let your creativity flow!
Check it out 👉🏻 here
Composer of the month: JM

This month we chose JM as our composer of the month! After listening to some of his well-written compositions, we saw how well she deserved this title. This is one of our favorites scores:
We will soon share his interview. Join the premier!
Once you get there, why don't you subscribe to our YouTube channel? It would mean the world to us 🙏🏻
New blog articles
✍️ These are our latest articles, in case you haven't read them yet:
Would you do something for us?
It would be amazing if you could follow us on Instagram and Twitter.
You will get amazing content while supporting our project 🤩
If you have any questions, feedback, or suggestions for our product team, please reach out to us: hello@flat.io
Have a wonderful day!