Hello everyone,
Today, we are proud to launch a whole new type of assignment: Performance assignments.
With this new type, you will be able to assess the recorded performance of your students. 🎙
Focus on the performance!
When you create the assignment, we will ask you to pick a score from your library. This is the score students will have to follow while recording themselves. Once ready, they simply need to click on the mic button to start a recording. A countdown will help them remember the tempo and give them enough time to grab their instrument.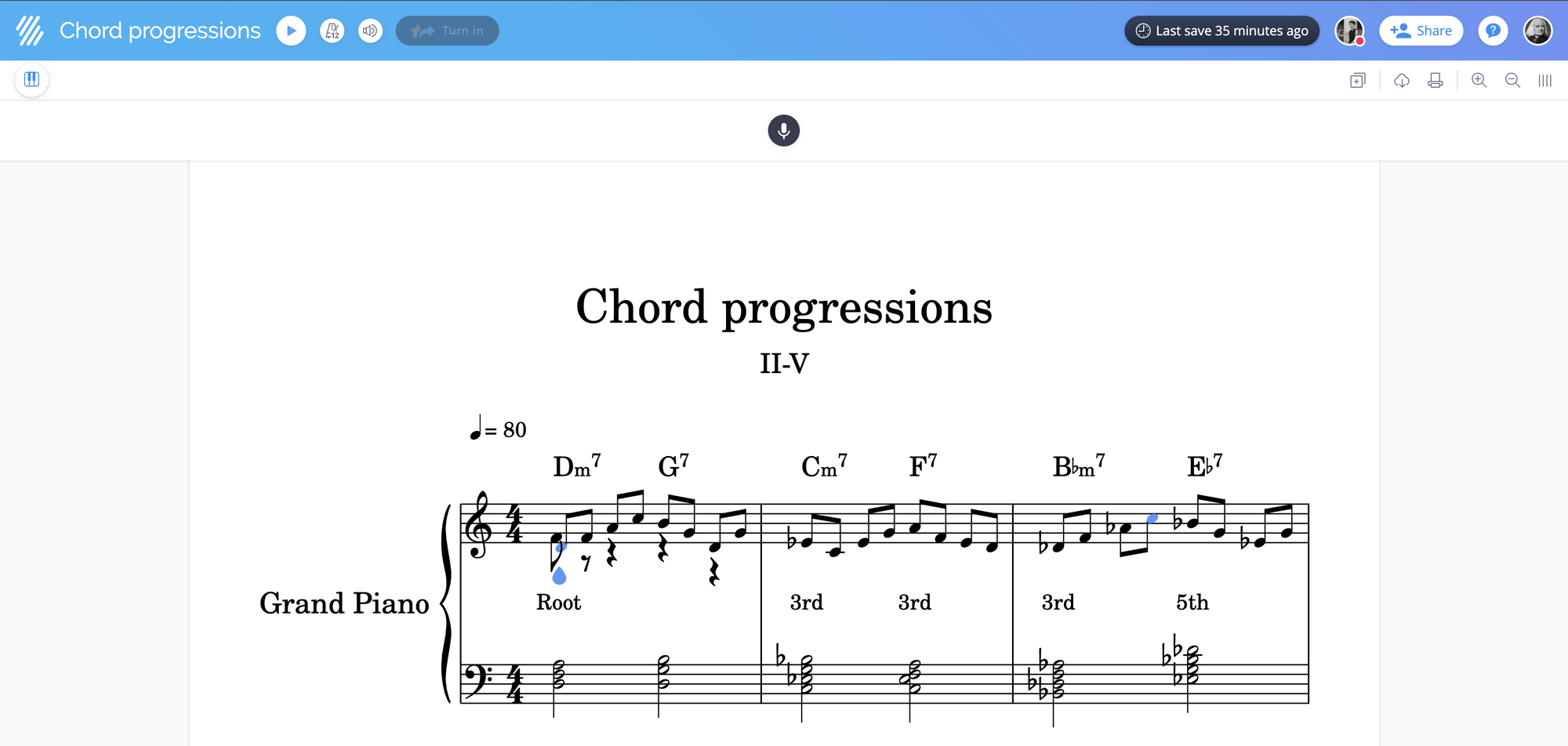 Once they are done, they need to click on the stop button on the top left corner of their screen. If they are satisfied with the result, they can click on Save recording.
After having saved their first performance, they can always record a new one, listen to both, and pick the one they want to keep and eventually turn it in to be reviewed.

Easy simple review interface
We kept the same simple interface you are used to work with for Composition and Worksheet assignments. You can access all ongoing work from your students and easily go through each recording.

You can always open the full editor if you wish to give more feedback on a specific section of the score using our inline-comments.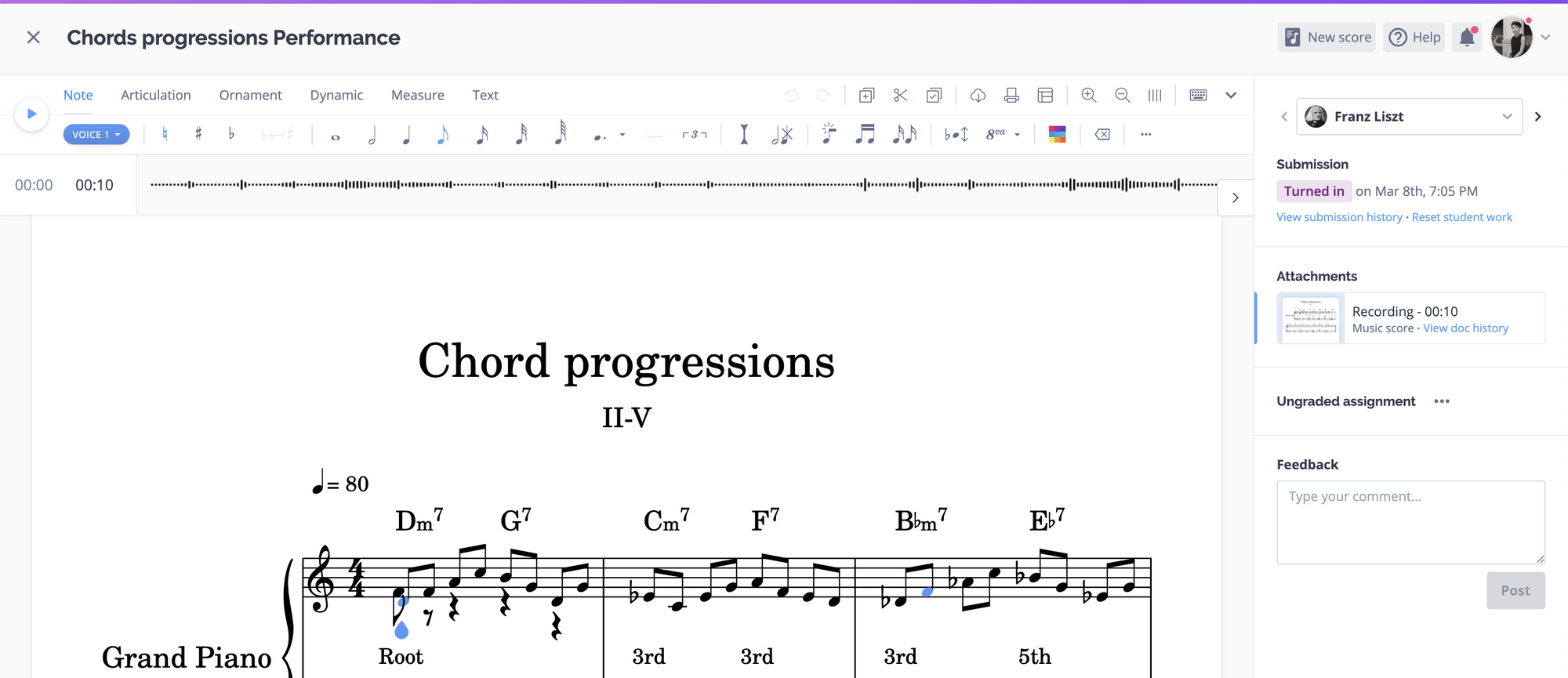 What's next?
This is the very first version of our performance assignment. Once again, we worked closely with many of you to achieve it. Following all your feedback and testimonials, we have many ideas to improve it and can't wait to share more with you.
If you have any feedback or suggestions, feel free to reach out at: edu@flat.io
We hope you and your students will love this new kind of assignment and we are looking forward to your feedback about it!

Have a great day!