This a product announcement that may not reflect the exact current state of our product. Check out our dedicated Canvas help to get a the latest resources.
When we launched Flat for Education 18 months ago, our goal was to provide modern and useful education tools for teachers, saving them time and allowing them to focus on teaching. Last year, we developed seamless and deep integrations with Google Classroom and Google Drive and received amazing feedback from teachers from all over the world who were enjoying this incredible experience (you can find a few of their stories on this blog).
Today, we are launching another great integration with Flat: Canvas LMS. We announced last week that Flat is now a Certified LTI Provider, and I wanted to introduce the dedicated experience we have been working on for Canvas.
Setup your Canvas Integration
As usual, we made the setup easy, it can be done in seconds: we added a new Integrations page in your settings. Simply choose "Canvas" from the list and we will directly provide you with the setup instructions and credentials to use:

You can find Flat listed in the apps available in your Canvas courses (Settings > Apps > Flat) and in their EduAppCenter.
SSO and Provisioning
Like any regular LTI integration, you and your students can be logged in in one click. Flat is available in the navigation of your courses and from the different activities and assignments you will share.
We automatically create Accounts, Classes/Groups and Assignments on Flat, so you keep the context of the work done and can easily share documents with the group from Flat.
Embed
We recently launched a brand new version of our music notation embed. You can now embed one of your scores in 2 clicks with Canvas. When editing some content, simply click on the Flat logo and choose the score you want to insert into your Canvas page or assignment: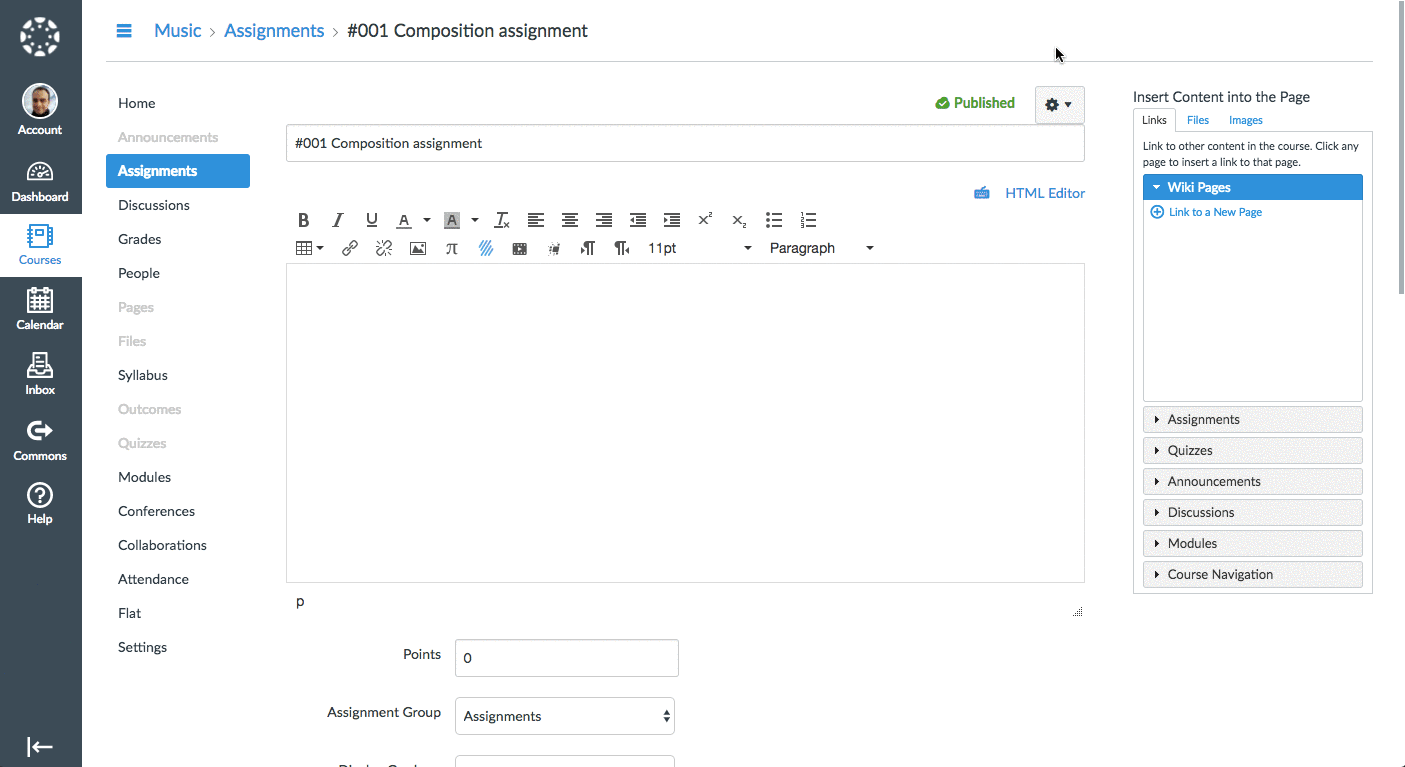 Using this method, you can also add regular links to Flat music scores on different pages of Canvas, for example in the Module selection.
Assignments
We support several assignments workflows in Canvas:
When creating an assignment you can choose that your students will work exclusively with Flat (Submission Type: External Tool): this allows you to share templates of music notation (we will automatically give copies of your document to your students) or a direct link to create a new music sheet on Flat.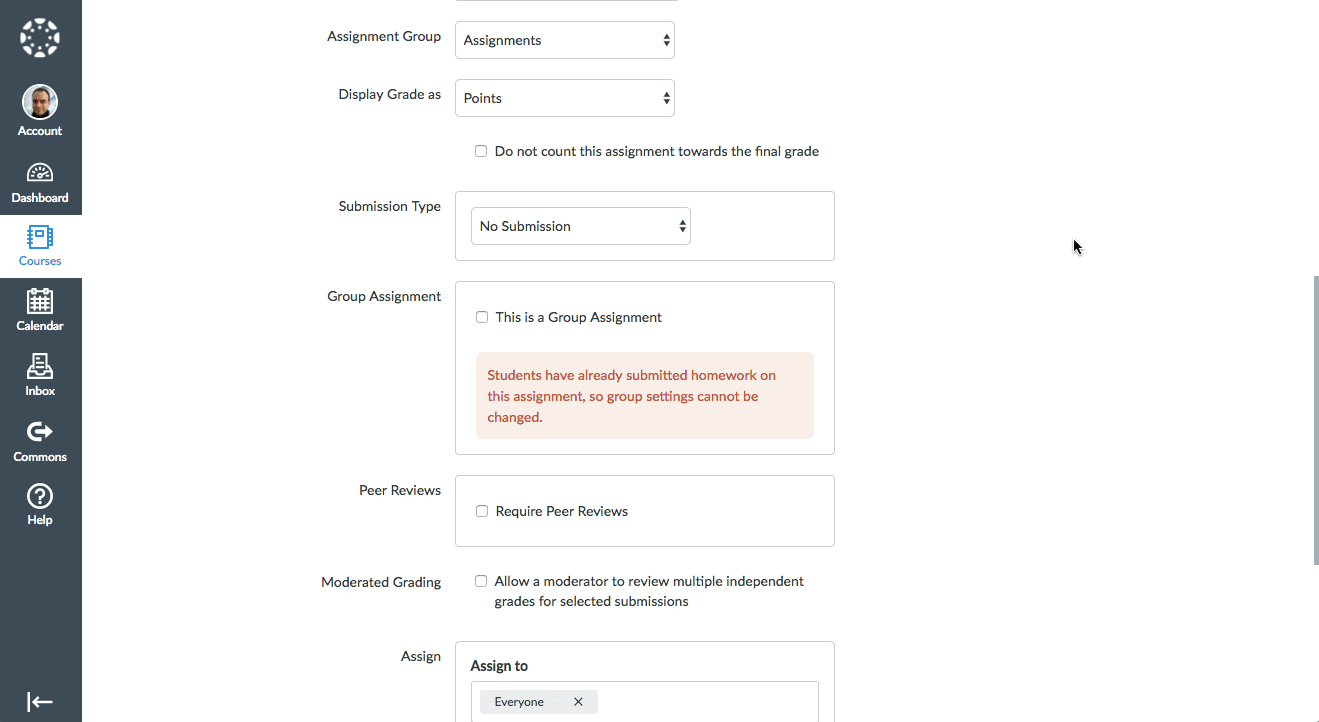 If you choose Online submission, your students will have the choice between multiple ways of submitting their work, including Flat:

More about this new integration
You can get started with Canvas and Flat in your Flat for Education account, simply go to Settings > Integrations > Canvas to set up this integration.
Like any of our integrations, the support of Canvas is completely free and included with your Flat for Education account - no additional setup or usage fees.
We would love to hear your feedback about using Canvas with Flat, please send us your comments and questions. If you are using another LMS with Flat, you are also very welcome!
Vincent and the Flat for Education Team