As always, we want to keep you in the loop on our latest Flat for Education product updates:
Editor

Tuning and Capo displayed in the tab staff

With Flat's music notation software, you have the power to personalize your instrument settings and craft tablatures that match your style! In just a few clicks, you can personalize the number of strings, tuning, and capo.
But we're always looking to improve, which is why now your tuning and capo are conveniently shown directly within the tab staff!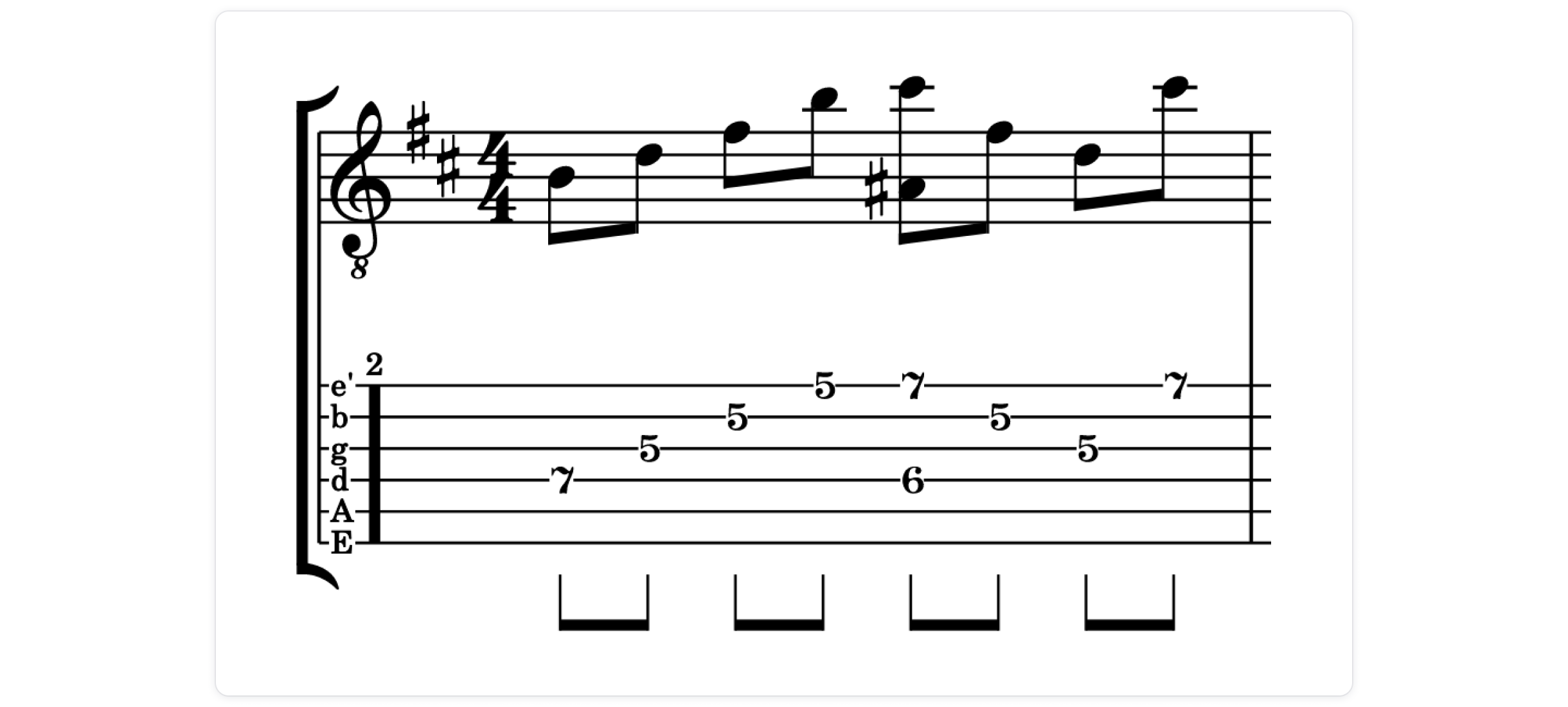 💡 If you want to learn all about this new release > check it out.

Custom Note Color Schemes

🎨 Now you have the power to design your own color scheme for your noteheads! Just go over to the layout settings and you'll spot the choice to personally select colors for every distinct note pitch.

👩🏾‍🎤 This grants you the artistic freedom to shape a musical journey that perfectly matches your style.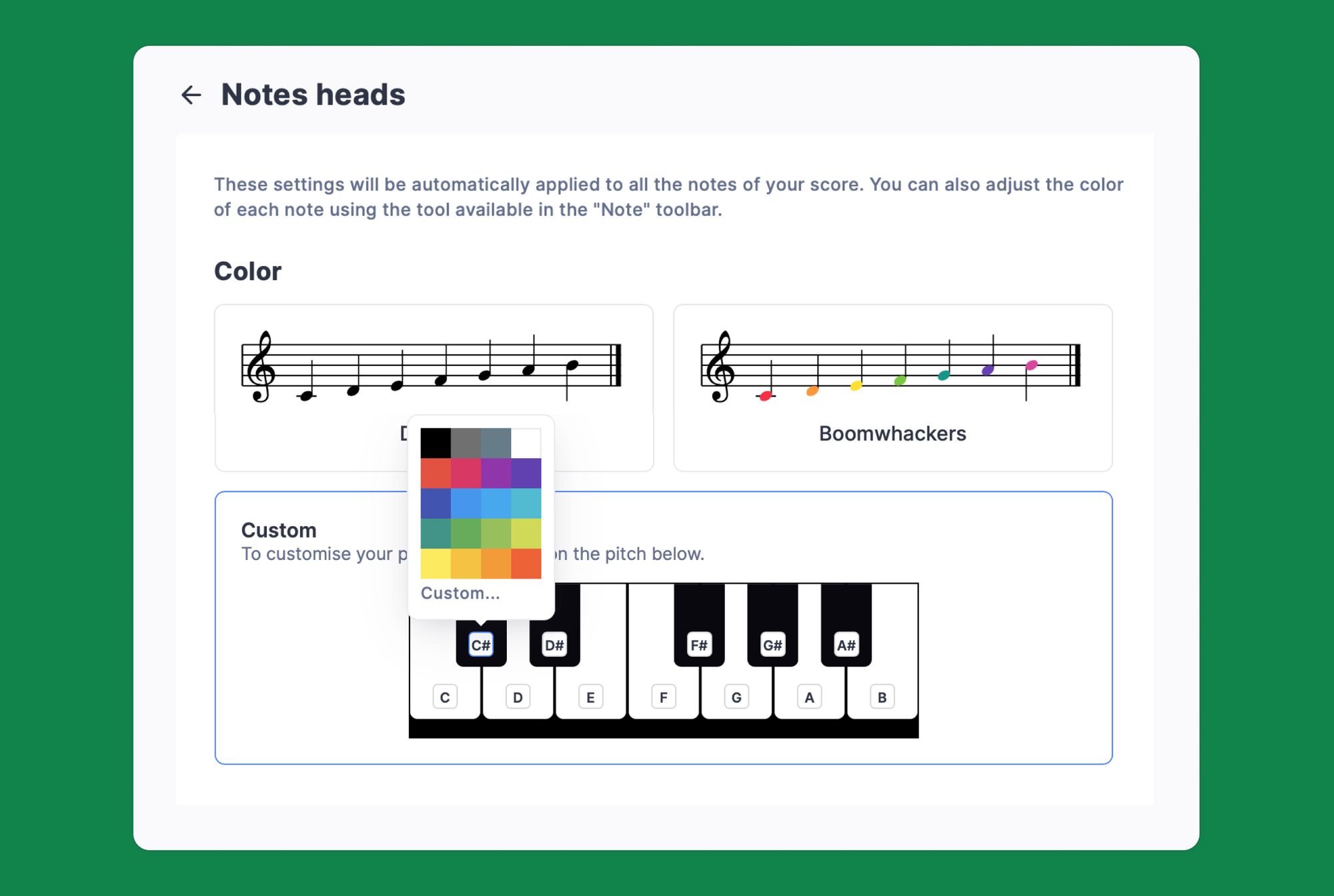 💡 Learn all about this feature and some use cases in our dedicated article > here!
Edu features
Unified Grading Option for Google Classroom
Flat for Education is the best choice for creating music notation activities in Google Classroom. Whether you're working on music theory, composition, or real-time collaboration, Flat easily integrates with Google Classroom and other G Suite apps.

💡 Learn all about how to synchronize your Google Classroom classes with Flat for Education here.
And this integration has a new update 🙌🏻

Now, for classes synced with Google Classroom, you can assign the same grading option all at once when creating a batch of assignments from the Resource Library.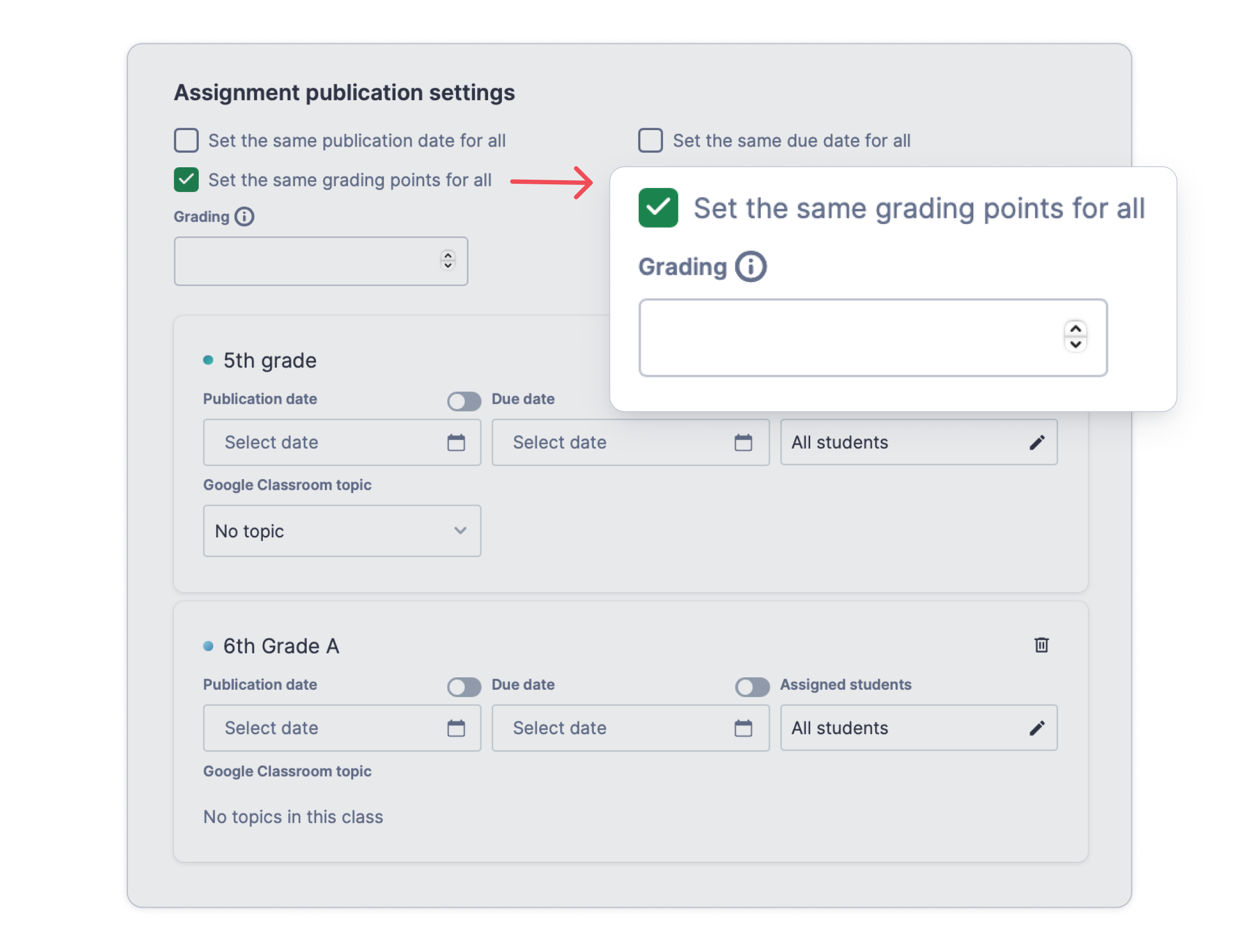 🙋🏻 Bear in mind, this feature is for Composition and Performance assignments.
Reuse your assignments directly in your MusicFirst Classroom
🍬 If you're a MusicFirst user, you're in for a treat!
We want to offer a platform that helps you optimize your time. That's why we've designed features like being able to reuse an assignment you've already created for different classes (tutorial here).
💡Please remember that in order to reuse an assignment, it must be added to the Resource Library.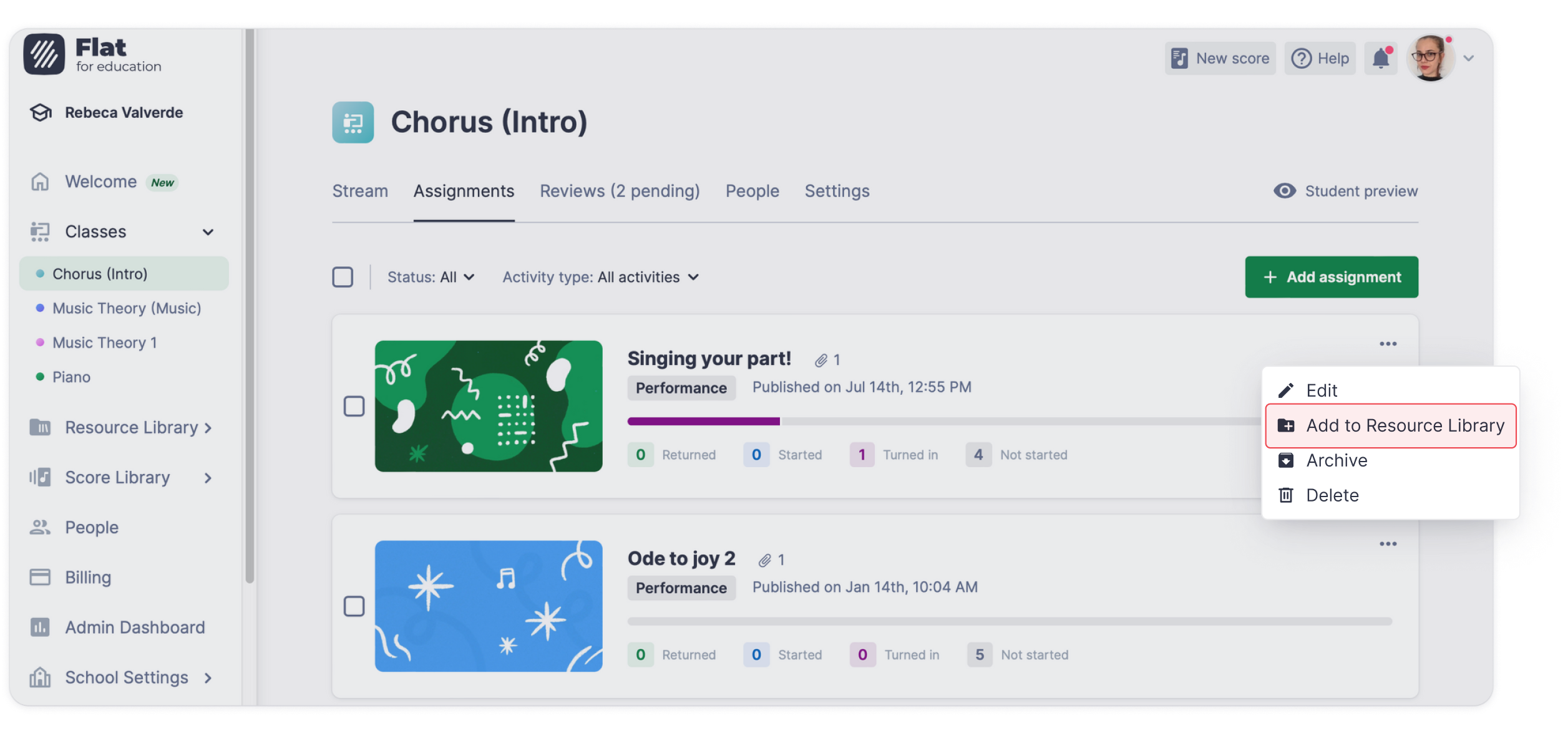 Now you can also reuse assignments directly from your class in MusicFirst, without the need to open Flat for Education.
💪🏻  This will streamline your planning process.
Create an assignment directly from a score
Talking about time optimization ⏰
Now you can make assignments straight from a score. That means whether you're opening a score you already have or creating a new one, you can quickly turn it into an assignment for your students with just a few clicks. But there's more!
When you're setting up your task, you can assign it to different classes. And you can customize different settings for each class such as:


Resource Library Migration when switching organizations

We know that this is a time of change and restructuring, it's back-to-school season after all! For some of you, this means having to switch organizations in Flat for Education.
🫶🏼 We also understand that you dedicate time to creating your Resource Library  to streamline the process of lesson planning and assignments for your students. Taking all of this into account, we have created an account migration flow that ensures the migration of all the resources you have previously created.

🥰 Don't worry if you have to switch organizations within our platform – all your work is safe!

Speaking of the Resource Library, we have 2 amazing guides for you to make the most out of this tool:

✅ How to optimize your teacher routine with the Resource Library
✅ Resource Library: Use Cases

Or, if you prefer a more visual guide:
Edu resources
Back-to-school guides
We're excited to share our latest back-to-school guides with you, with .pdf versions for both new and returning users. You can easily download them below:
💡 Download the guide for teachers new to Flat for Education💡
💡 Download the guide for teachers returning to Flat for Education 💡
Top articles
The back-to-school season has returned, offering an excellent opportunity to reassess our teaching methods and approaches. Check out our latest articles to make this year a great one for you and your students:
✅ Flat heads back to school for 2023-24 🎷🎻🎹
In this article, we discuss the features that educators most enjoy on Flat for Education, and we'll also explore how to use them well.

✅ Flat, a must-have tool for today's music student
This one is for sharing with your students, as we offer some practical studying tips and how to put them into action thanks to some of the amazing features that our platform has to offer.  ‌‌

Feedback?
If you have any questions or suggestions for our product team, please reach out: edu@flat.io.
Have a wonderful day!