Hello everyone,
As always, we want to keep you in the loop on our latest Flat product updates:
Editor
Tuning and Capo displayed in the tab staff

With Flat's music notation software, you have the power to personalize your instrument settings and craft tablatures that match your style! In just a few clicks, you can personalize the number of strings, tuning, and capo.
But we're always looking to improve, which is why now your tuning and capo are conveniently shown directly within the tab staff!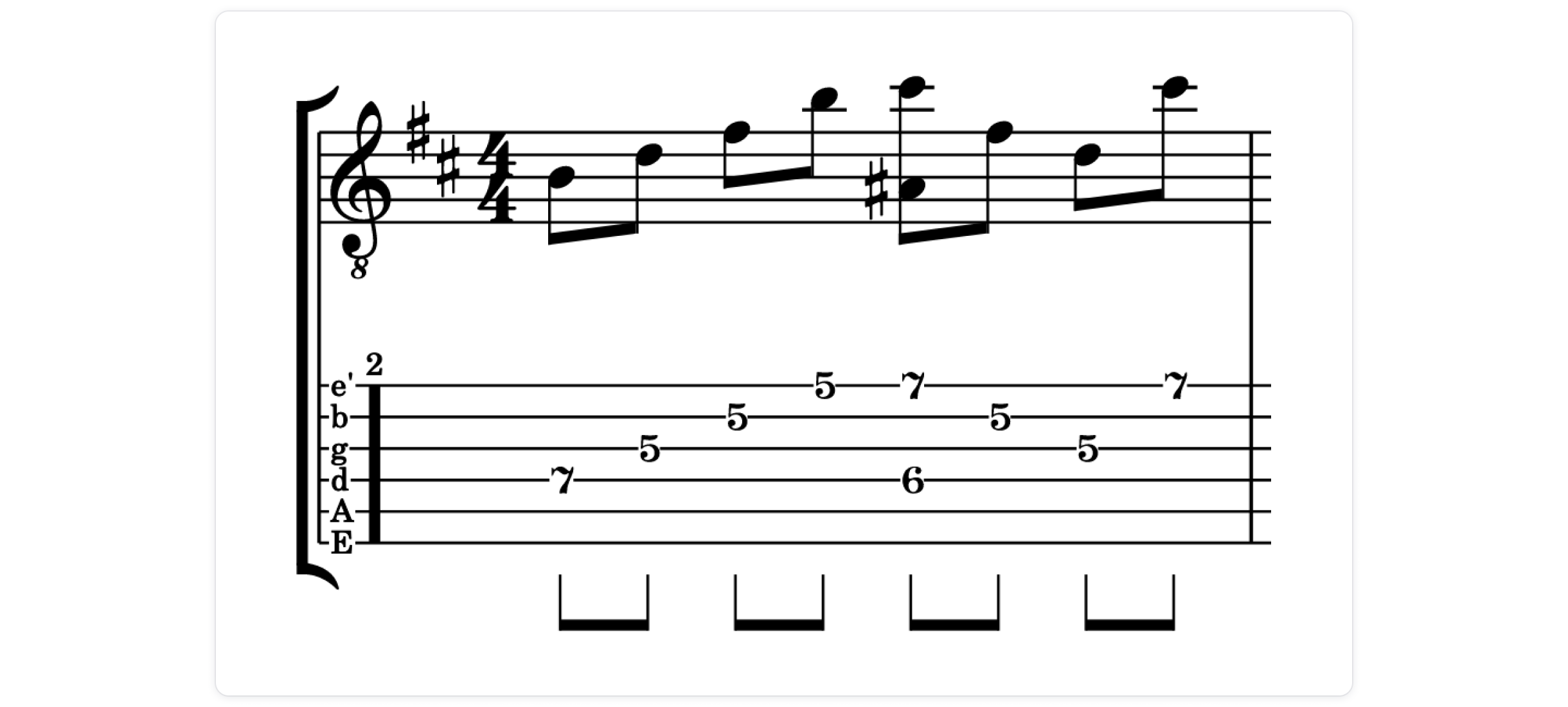 💡 If you want to learn all about this new release > check it out.

Custom Note Color Schemes
🎨 Now you have the power to design your own color scheme for your noteheads! Just go over to the layout settings and you'll spot the choice to personally select colors for every distinct note pitch.

👩🏾‍🎤 This grants you the artistic freedom to shape a musical journey that perfectly matches your style.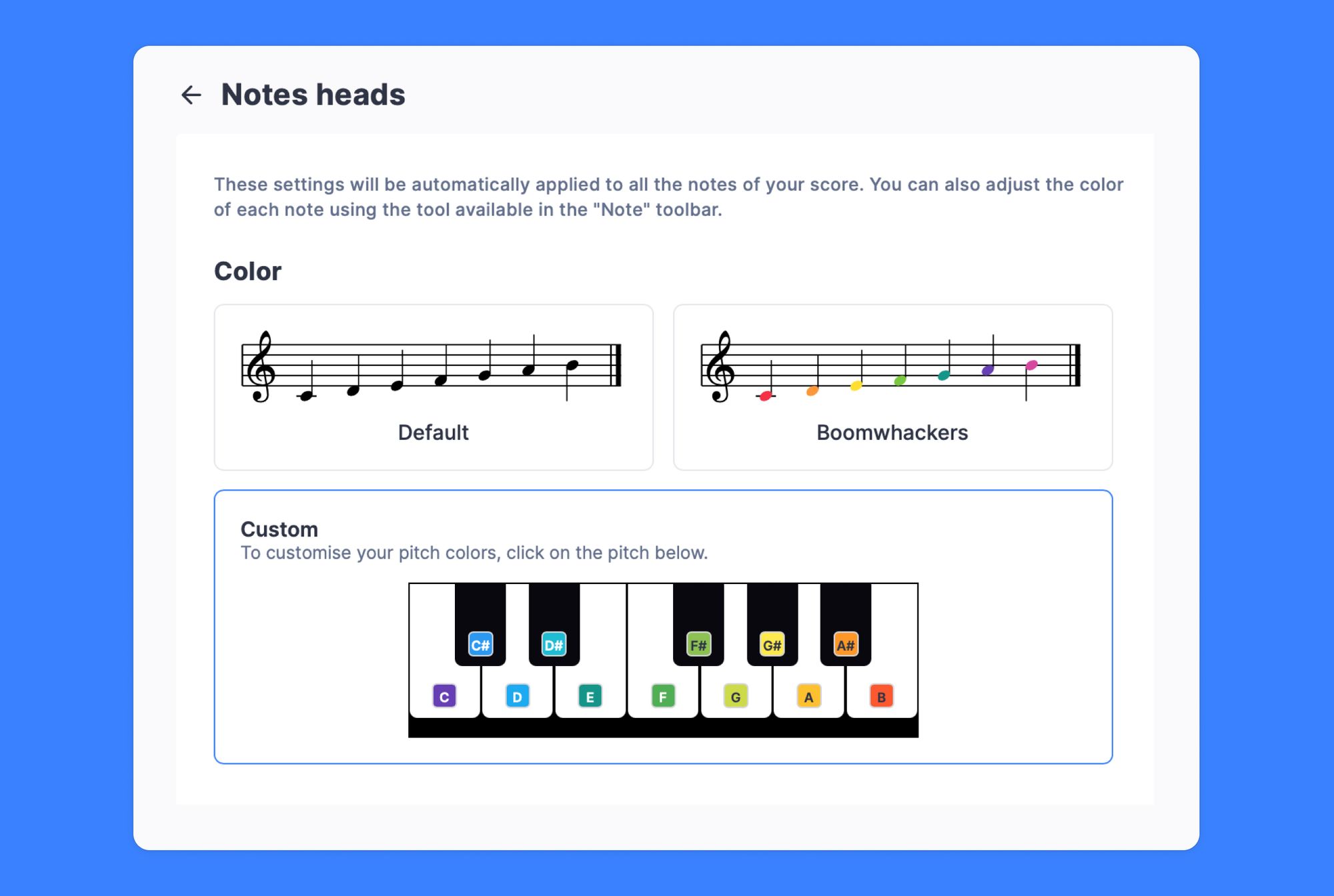 💡 Learn all about this feature and some use cases in our dedicated article > here!
Mobile apps
Editing Score Credits after Publishing

Flat isn't just music notation software – we're a vibrant community of music enthusiasts! With our app, you can create and share your music by publishing your scores. In our community tab you can discover amazing music and connect with other musicians.

💡Remember you need a community profile to be able to publish your scores. Learn how to do that here.


🚀 When publishing your scores, adding credits to your score is a great way to recognize everyone who helped create your piece. It also lets you include information that enhances the discoverability in our platform (e.g. by adding relevant tags).


👀 Before you couldn't edit the credits after publishing a score. But based on your feedback, we understood how important it is to be able to change credits afterwards. You might have forgotten some details or realized you want to go with a different description. That's why we've now made it possible to edit the credits after publishing! It's easy – go to your score's settings, choose credits, make your changes, and save.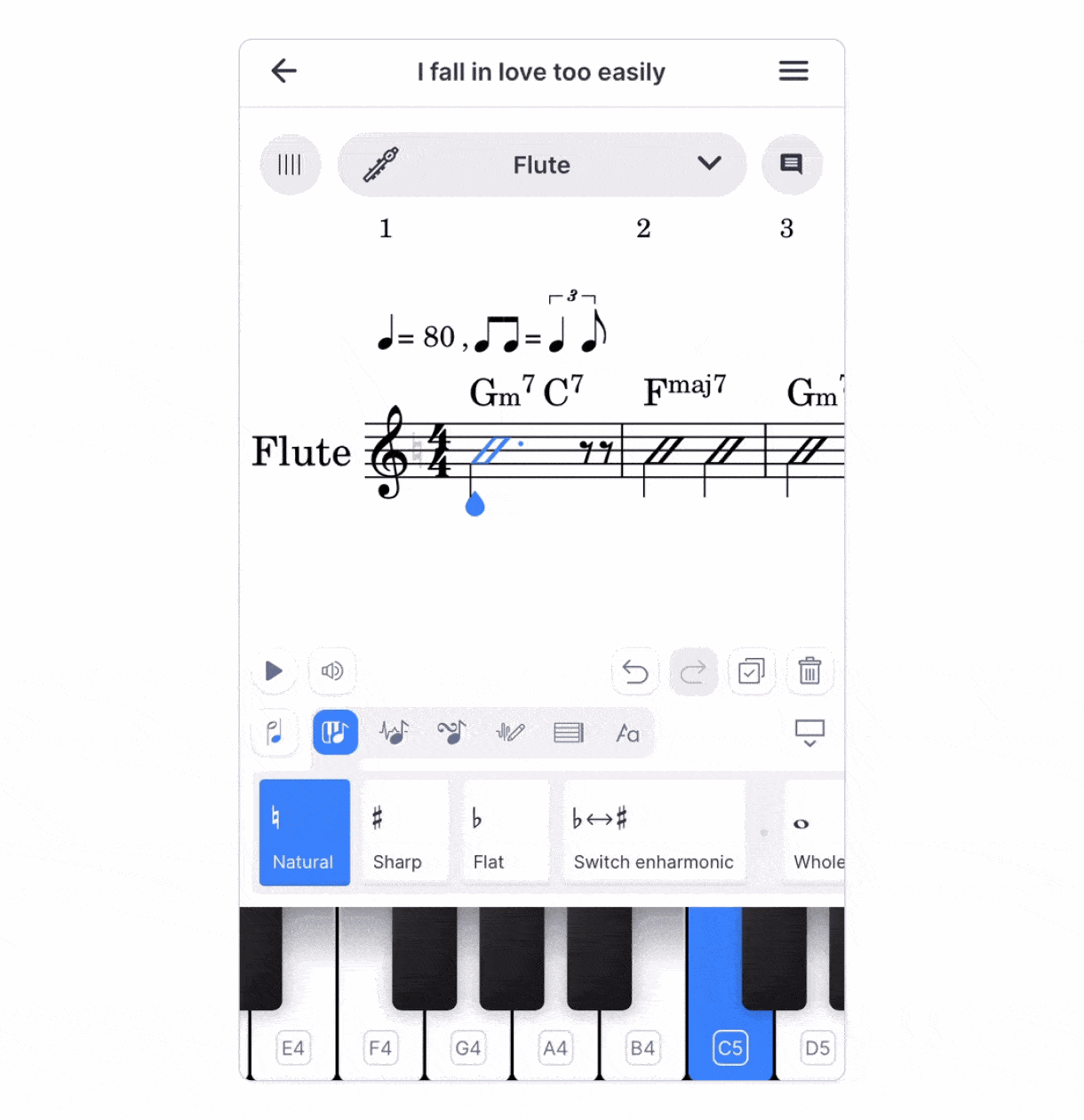 Challenge Tab
Did you know about our monthly challenges? They're not just fun, you can also win a yearly Premium subscription with them! They started about two years ago as a way to inspire our community's creativity. Each challenge features fun themes and instructions designed to push you out of your comfort zone and expand your composition routine.

🙌🏻 By the way, you've still got time to submit your score for August's challenge:


We publish the winners on our blog and gather all the submitted songs in our challenge tab so you can listen to all the amazing music that's being created. And now this feature is no longer limited to our web app – it's available on our mobile apps, too! So join the fun and show off your musical talent in these challenges!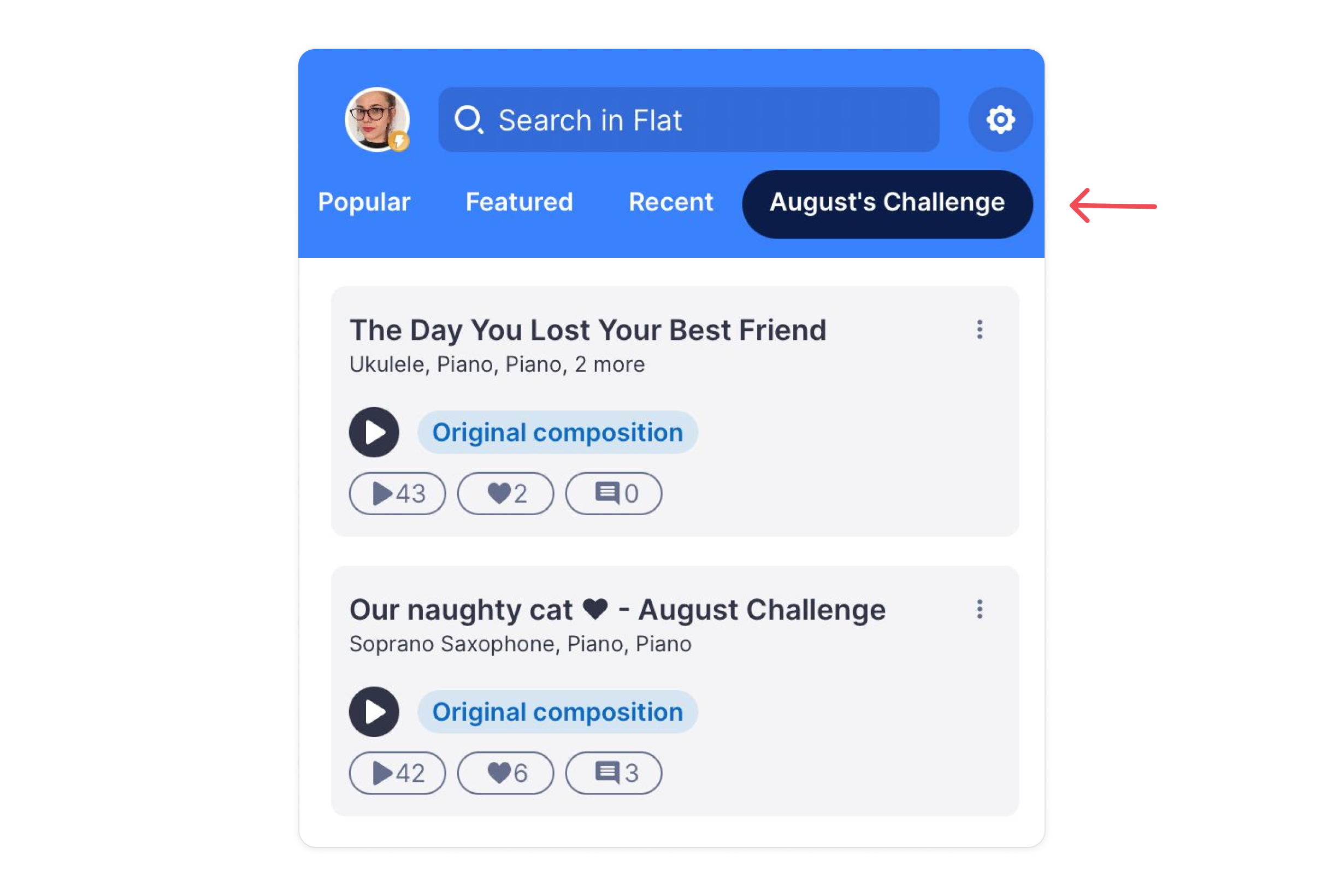 New comment section

Music is more than composing and listening to songs– it's also about connecting with others. To enhance interaction and engagement, we saw the need for a better comment section in the mobile apps. That's why we've introduced a new screen that displays comments, score information, and allows for easy commenting and replies.

💡To access the comments in your scores, just tap on the comment icon.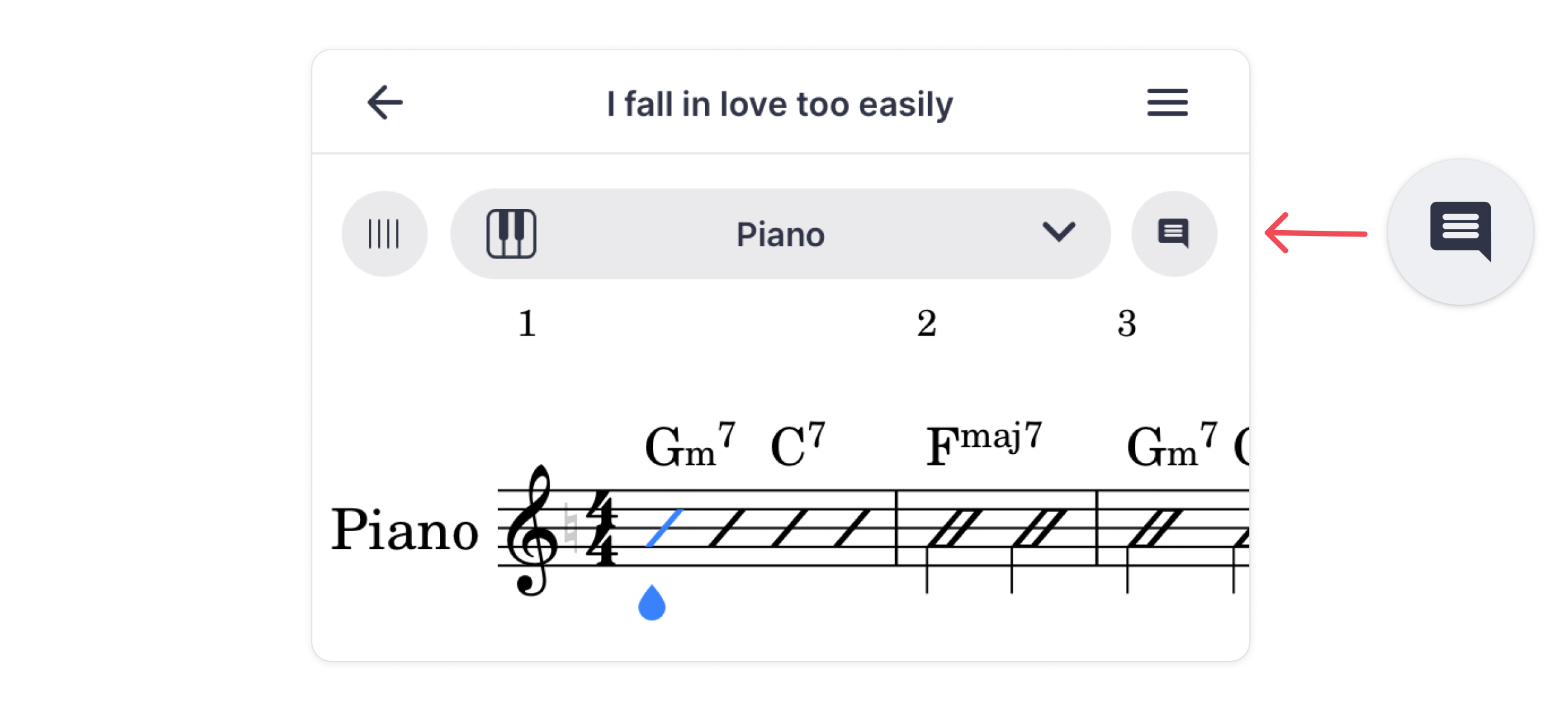 This addition aims to create a more lively and connected musical community.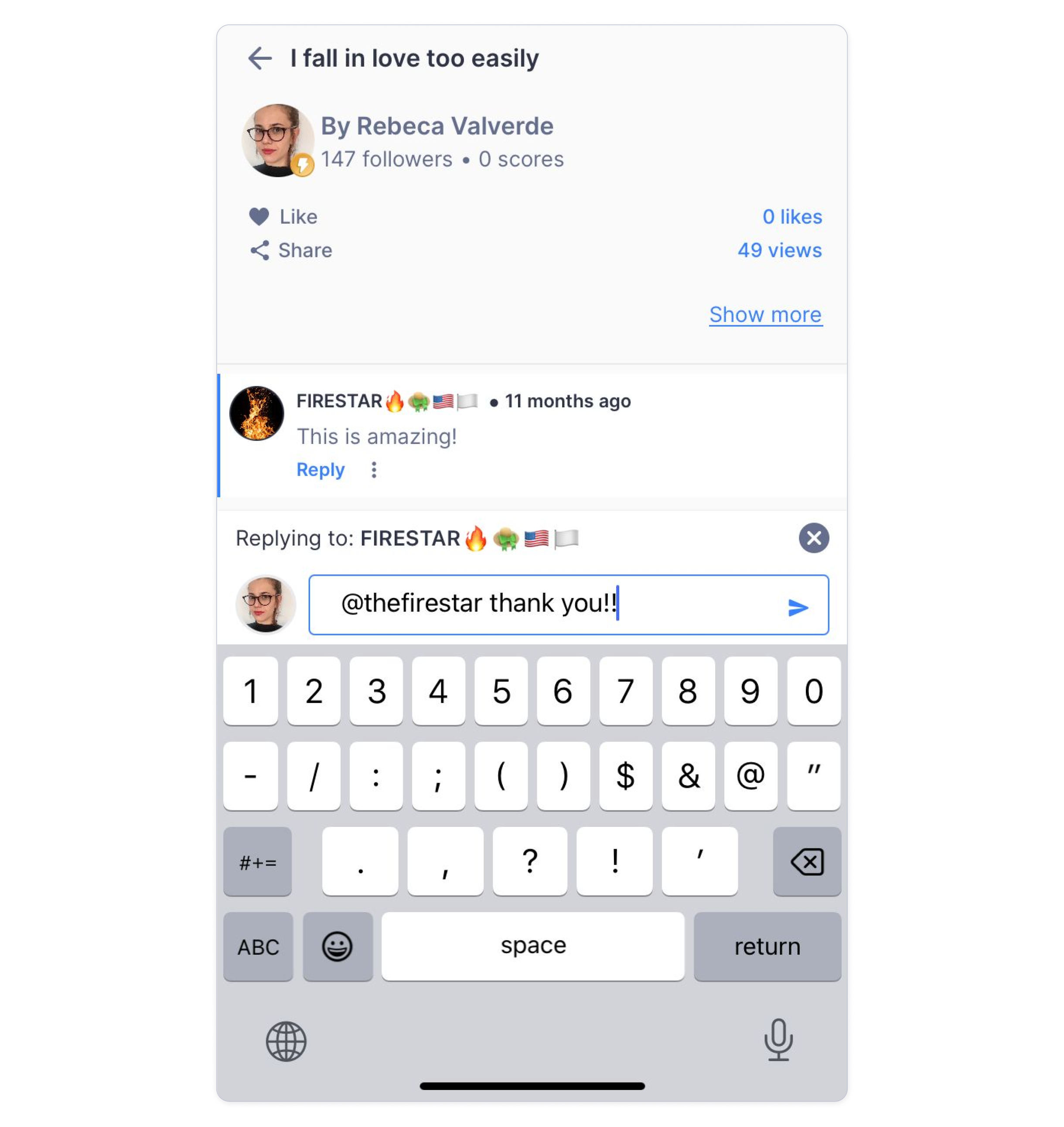 Android Push notifications

We understand how exciting it is to stay updated on comments and interactions with your scores, which is why we've added push notifications. And guess what? We've now brought this feature to Android as well! No more waiting, it's already here and ready!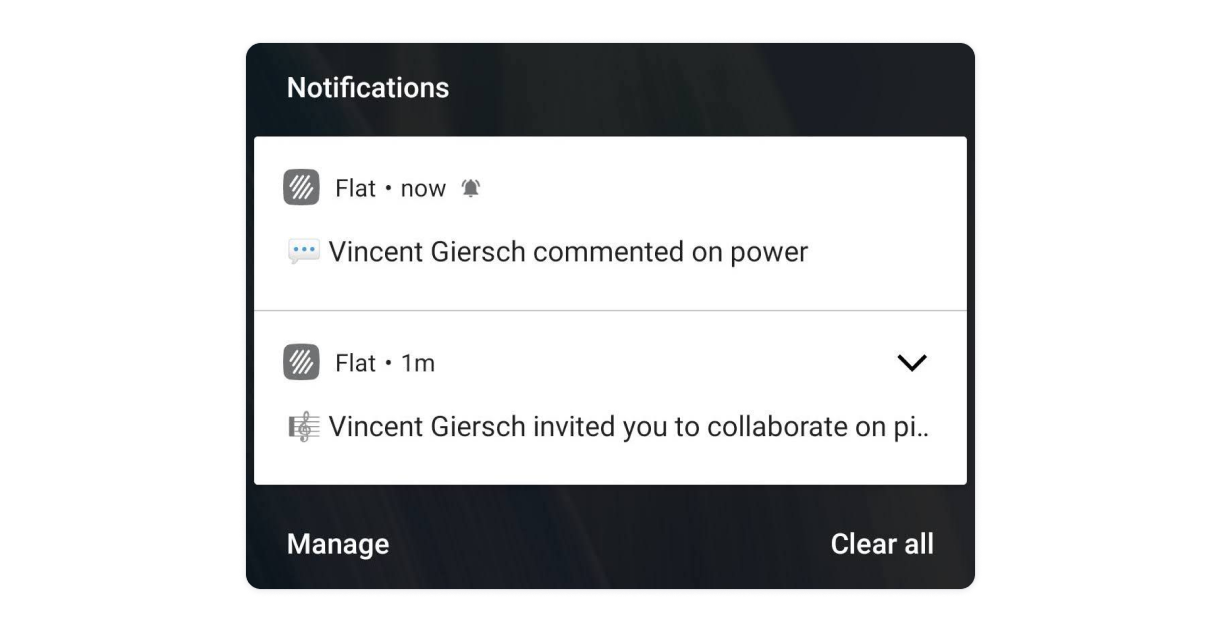 🙌🏻 Stay informed and navigate effortlessly with this new feature.
Bug fixes
🐛 Rests not merging on PDF export in iOS:
Previously, when exporting your score as a PDF, rests weren't merging as expected 👀. However, we've addressed this issue and made sure it's all smooth now.

💡Learn how to export your scores in this video tutorial:
🐛 Pickup measures issue resolved in Android:
There was an issue where pickup measures seemed to stay as 4/4 even when selecting a time signature like 3/4 (or others).
This problem has been fixed! Your pickup measures will work correctly now.

💡 We have video tutorial on how to add a pickup note in your score:
The community
August challenge

Last month we invited you to celebrate the love and companionship that pets bring into our lives, turning those feelings into beautiful music in Flat.
🔥 We'll announce the winner very soon, so stay tuned! Find out more here.
Composer of the month

This month, we're featuring Loketo, an amazing composer in the Flat community. One interesting fact: his main influence is Nintendo music 🎮🎶.

🙌🏻 Find out more in this article!
New articles

The back-to-school season has returned, offering an excellent opportunity to reassess our study methods and approaches. Check out these articles to make this year a great year!
✍🏽 4 Game-Changing Ways to Study and Elevate Performance with Flat
Learn how you can make simple changes to your study routine that will greatly improve your practice and results.

✍🏽 Music Collaborations: Three Keys to Success
In this article, we share three keys to overcoming challenges you might face when collaborating on a piece of music.

✍🏽 Flat, a must-have tool for today's music student
In this article we share some practical studying tips and how to put them into action with some of the amazing features that Flat has to offer.  ‌‌
Follow us on social media
It would be fantastic if you'd follow us on Instagram and Twitter.
You'll get great content while also supporting our project 🤩.
Feedback?
If you have any questions or suggestions for our product team, please reach out: hello@flat.io.
Have a wonderful day!