Hi everyone,
After months of hard work, we are proud to announce the launch of Flat v4.0.
This is definitely one of the most significant steps we have achieved so far!
A quick refresh
Back in mid-June we realized that Flat definitely needed a strong upgrade and so the spread-out team needed to get together to achieve this massive task. And, that's how a garage became our home for the next three months.
We quickly realized that it wasn't just about musical features, but that we also needed to improve drastically the musical experience on Flat.
We got featured on Product Hunt once we released our new landing page according to our vision.
That gave us the extra momentum that we needed to roll up our sleeves and started to work like hell!
A big challenge
I won't dive into the details of our vision and what we aim to create because Mathias already wrote an awesome article about it
As the title suggests it has been a real ordeal to materialize all our ideas in only one month, however we made a promise so we had no choice but to improve the overall experience!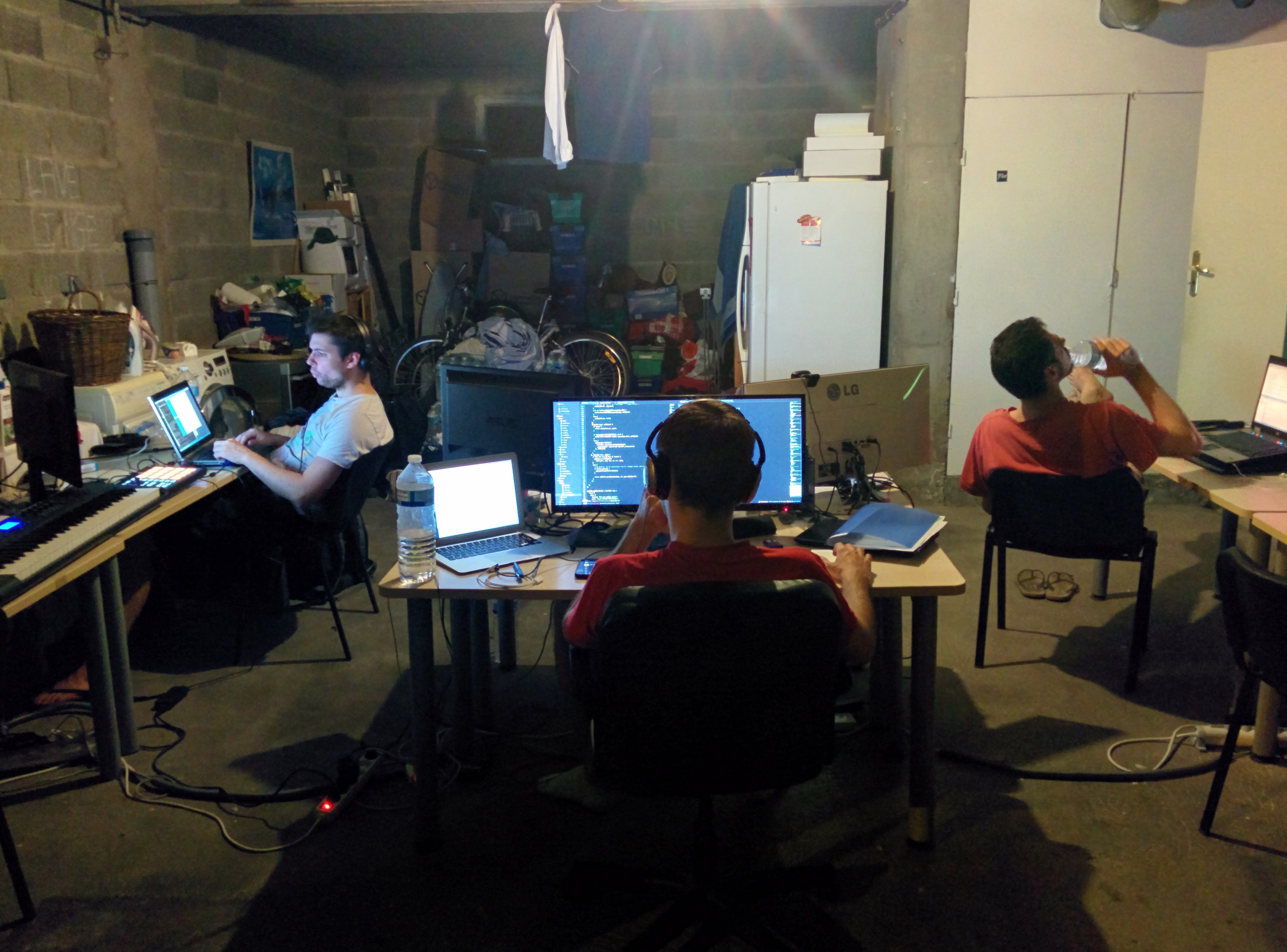 Made with love and passion
With the tight timeframe we had everything has been made on the fly.
Here is the process we used:
The wonderful interface
Once Mathias had finished a sketch file
Vincent would start to integrate it.
Musical notation and theory
Once Cyril had developed all the logic of music data rendering and manipulation
I would integrate it to the interface and we would make sure that we designed the best user experience.
Audio Playback
Corentin spent his entire time improving the sound rendering quality. He has been working hard from the very first day!
As a result we worked a lot and had a lot of fun and hard time! Despite the dark rings growing under our eyes we're really proud of the final product!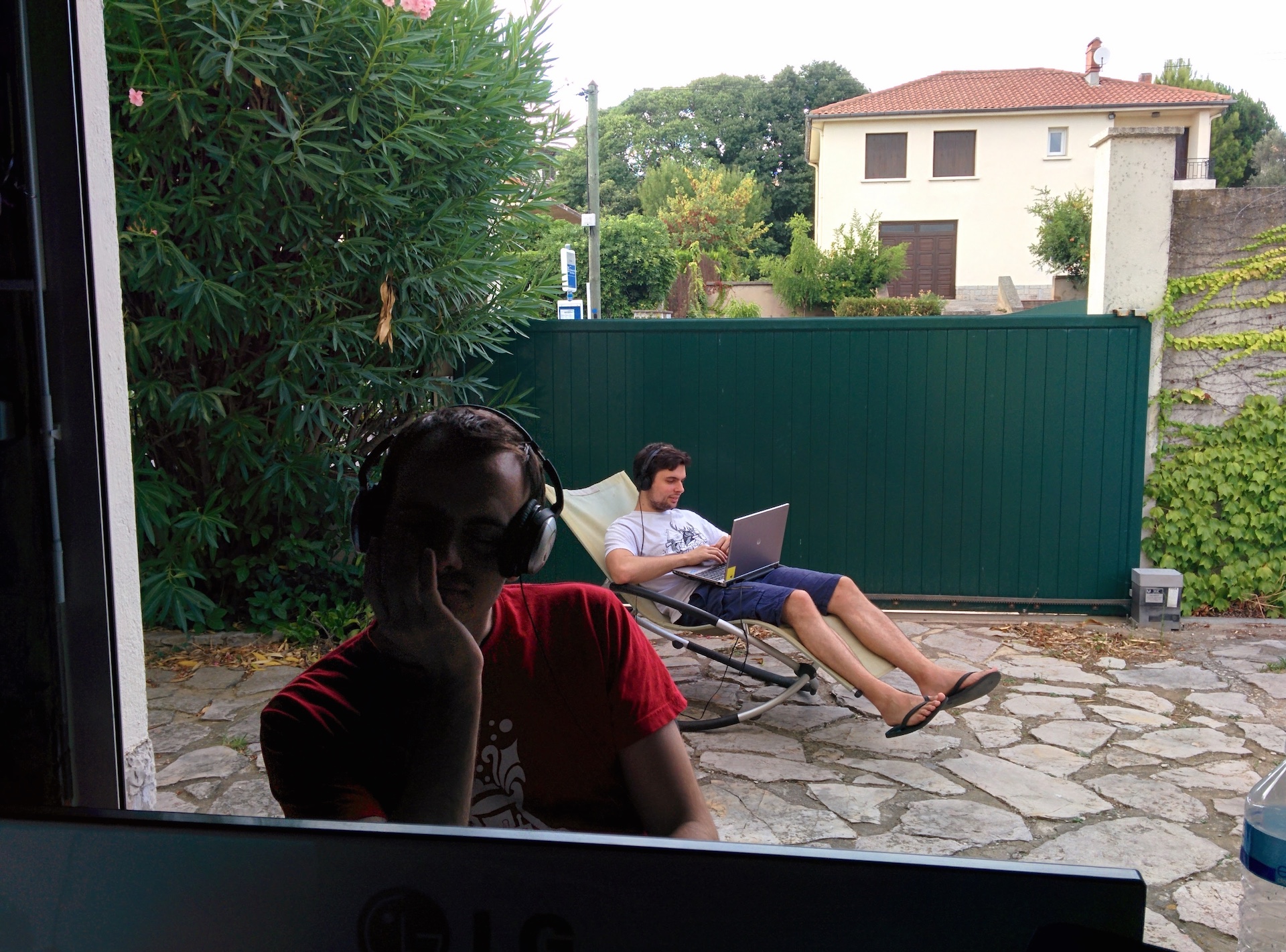 A colourful and fresh interface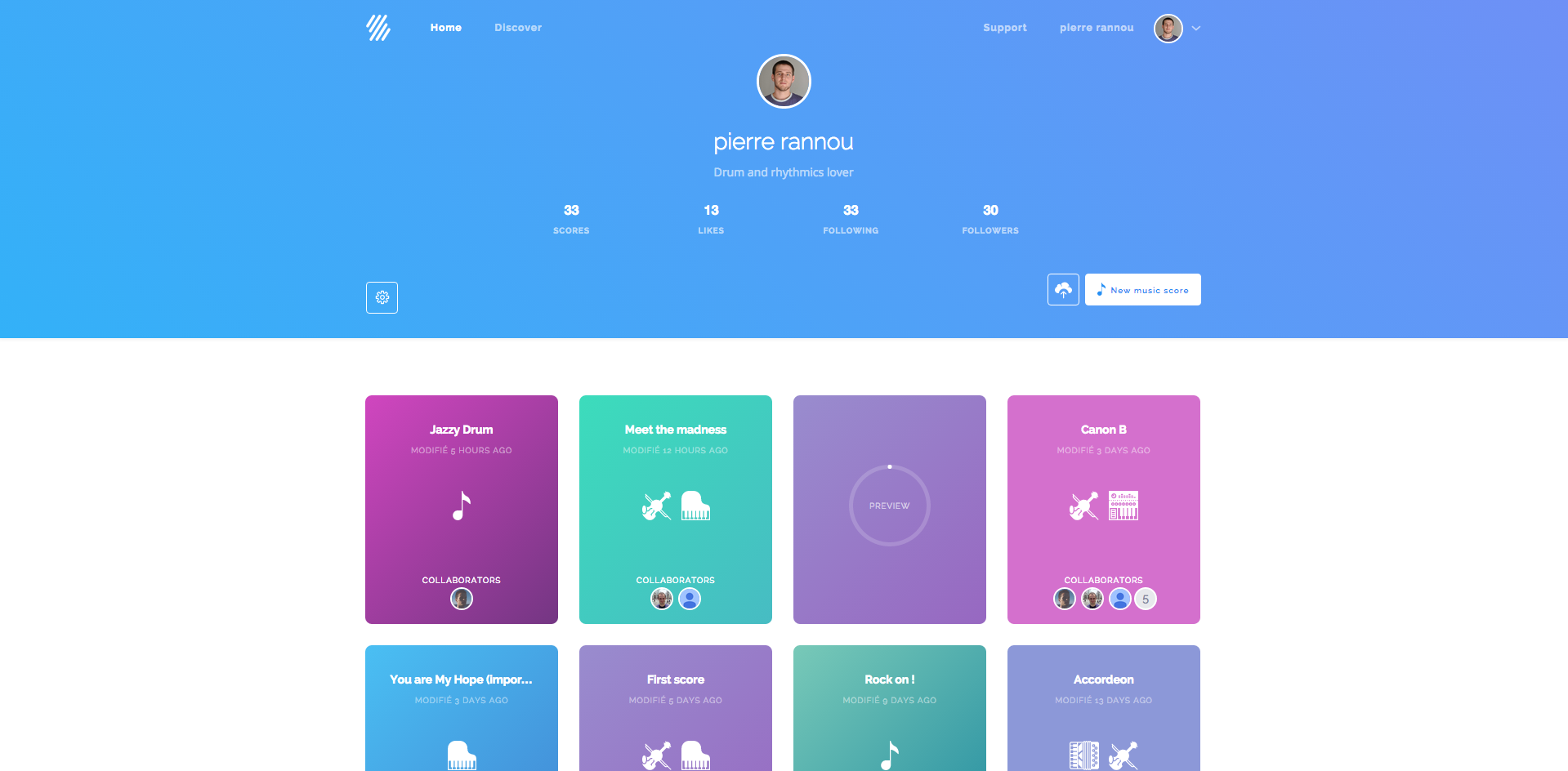 Which gives you access to an amazing music score tool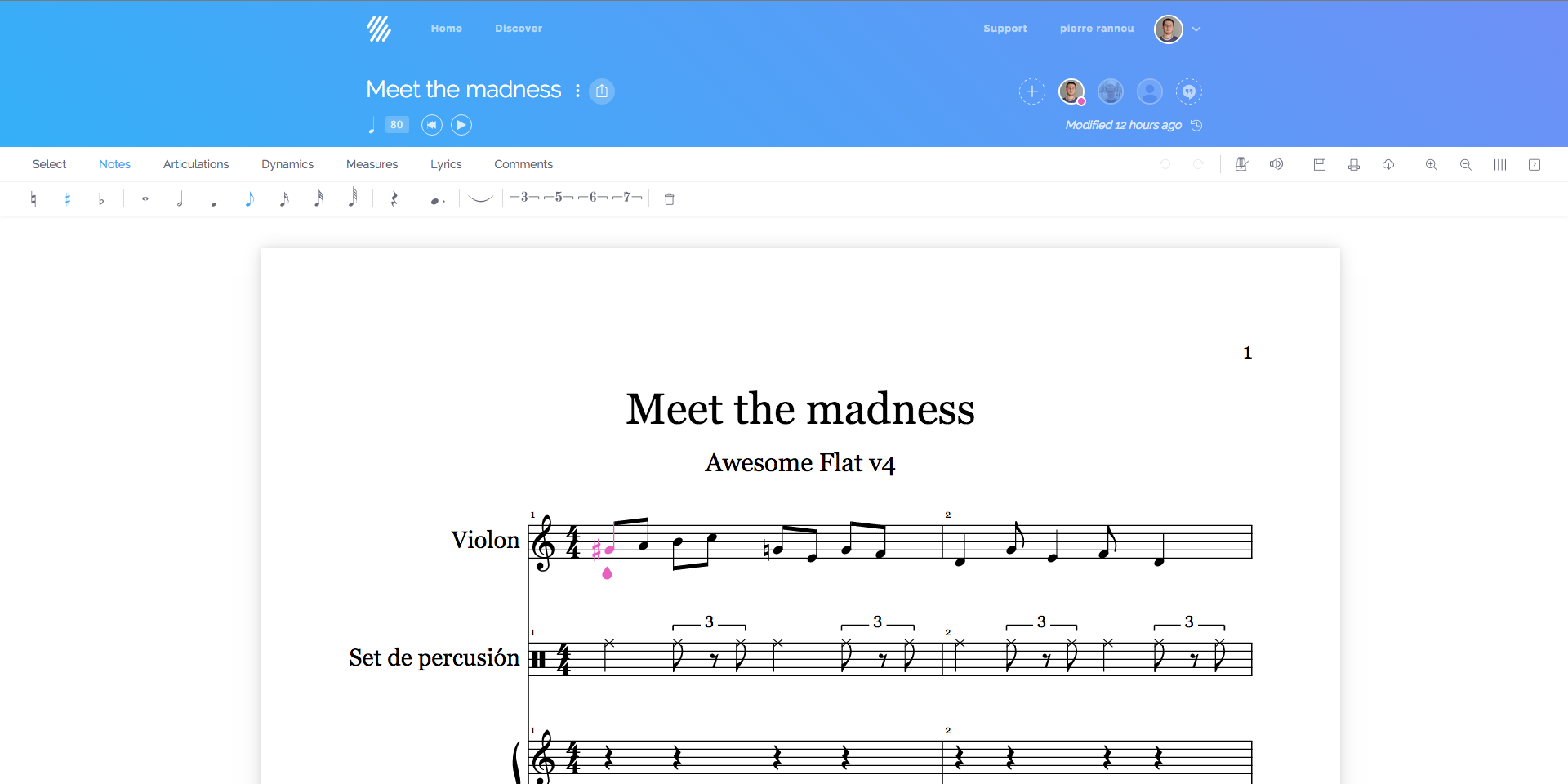 Drummers also have a completely new experience!

A short list of all the features released within the process:
And this is just a list of the most awaited features. There is so much to discover on the new version of Flat. :)
Thanks so much
Again we wanted to thank you all for all your support during this period! We have received more than one thousand messages. It gives us so much motivation!
Despite the workload, we tried to answer as fast as we could to each of them. Keep sending us messages we love to read each one of them <3
More is coming!
We are now a step over, but we have so much coming up! Many improvements on the editor, sharing and collaboration will take more place on Flat. We want to make the collaborator research easier and bring people together.
We're also still working pretty hard to release our dedicated education offer. :) We had the chance to work with Google and many teachers around the world. The result is pretty stunning and we're really excited to launch the demo. :)
Feel free to send us an email if you want to try it out!
Finally, we're working on another music product. Once all the sketch files are ready I will surely post a blog post to explain where we're heading. :)
Since then, all the team is on fire and can't wait to release the next updates!
Have a wonderful day!
With love!
Pierre & The Flat Team